Andrew Berg, PA-C
Andrew S. Berg, PA-C has practiced as a Physician Assistant with Dermatology Specialists of Kansas City for the past 20 years and is a published first author in Dermatology with papers and posters presentations on Melanoma, Blastomycosis, and Rosacea. He has been a clinical preceptor for Physician Assistant students from University of Chicago, St. Louis University, and University of Nebraska. He currently precepts MS-III/IV from the Osteopathic University of Medicine and Bios-Sciences – Kansas City and has precepted for University of Missouri – Kansas City.
He was selected from the US Army's Special Forces for the military's first Inter-Service Physician Assistant Program class. (IPAP) He retired from the US Army as an officer after nearly 22 years of service.
He is also a P.A.D.I. Master Instructor who teaches both scuba and advanced rebreather diving. He founded Veteran Adventures, a not-for-profit corporation leading disabled veterans and their children on adventure motorcycling and scuba diving excursions.
Sarah Bolander, MMS, PA-C
Sarah is an Assistant Professor at Midwestern University in Glendale, Arizona.  She also continues to work clinically part-time at Cactus Pediatric Orthopaedics.  She has been practicing in Orthopaedics for the past 11 years with subspecialties in Pediatric Orthopaedics and Orthopaedic Oncology.  Sarah is currently working toward a Doctor of Medical Science degree from University of Lynchburg and will complete the program in 2019.
Sarah lectures extensively on musculoskeletal disorders and diagnostic imaging at Midwestern University and for other local PA programs. She enjoys facilitating workshops and frequently teaches surgical skills techniques and orthopaedic procedures at the local and national level.  Sarah has published musculoskeletal articles in Clinician Reviews and JBJS Journal of Orthopaedics for Physician Assistants.  Along with her co-author, she was given a JBJS JOPA Writing Award for the Best Article Submitted by a PA in 2017.  She presents regularly at national conferences including AAPA, PAOS, POPS, and PAEA.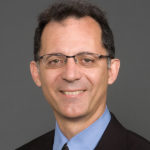 Frank Caruso, MPS, PA-C
Frank Caruso began his career in 1983 as a PA in emergency medicine and orthopedics. He worked in a variety of medical centers and health maintenance organizations in New York City. In 1994, he was offered a position as Chief PA for the department of orthopedic surgery at Wake Forest University Baptist Medical Center, Winston-Salem, North Carolina. Since that time the department has grown from six faculty physicians and six PAs to 60 faculty physicians and nearly 50 Physician Assistants and Nurse Practitioners in 19 locations.  Mr. Caruso presently serves as Manager of the department of orthopedic surgeries satellite APP's and Co-Director of the Orthopedic PA Fellowship and precepts students from a number of Physician Assistant and Nurse Practitioner programs throughout the state.
In the state of North Carolina, Mr. Caruso serves on several committees for the North Carolina Academy of Physician Assistants (NCAPA) and is a Director at Large for the Piedmont Association of Physician Assistants.  Nationally, he is the Chairperson for the Disaster Association of Physician Assistants which is a Special Interest Group sponsored by the American Academy of Physician Assistants (AAPA).
Mr. Caruso is a recognized local, state and national speaker on numerous musculoskeletal and disaster medicine topics. In 2015, he was invited to the White House to represent AAPA and to work on the "Stop the Bleed Program" sponsored by the National Security Council.
As adjunct faculty, Frank teaches in the post-graduate PA program for the State of New York at Stony Brook. He continues his education at Lynchburg University and will be earning a Doctoral of Medical Science Degree by the end of 2019.
On a personal level, Frank is an active member of the local fire department, church and civic club. He serves as Deputy Commander for NC-1 which is a Disaster Medical Assistance Team (DMAT) which is part of the National Disaster Medical System (NDMS).  He enjoys boating, hiking, spending time with his wife, children and grandchild, and playing the accordion. He presently resides in Winston-Salem with his wife and two rescue dogs.
Leslie L Davis, PhD, RN, ANP-BC, FPCNA, FAHA, FAANP
Associate Professor of Nursing, Adult Health
University of North Carolina-Greensboro
Dr. Leslie Davis is an Associate Professor of Nursing at the University of North Carolina at Greensboro. Since 2000 she has maintained a part-time practice as a NP in cardiology. As a clinician, she focuses her care on patients with hypertension, heart failure, and acute coronary syndromes (ACS). Dr. Davis is a fellow in the American Association of Nurse Practitioners, the American Heart Association, and the Preventive Cardiovascular Nurses Association. In 2017 she served as a coauthor for the 2017 ACC Expert Consensus Decision Pathway for Optimization of Heart Failure Treatment: Answers to 10 Pivotal Issues About Heart Failure with Reduced Ejection Fraction. In addition, she has served as editor for the book Cardiovascular Nursing Secrets (2004), as guest editor for two special cardiovascular editions in the Journals for NPs (2013 and 2019), has authored/coauthored articles 30+ papers in peer-reviewed journals, 13 book chapters, and other scholarly products related to cardiovascular topics.
Aleece Fosnight, PA-C, CSC, CSE
Aleece Fosnight is a board-certified physician assistant specializing in urology, women's health, and sexual medicine. She earned her Master of Science in Physician Assistant Studies from the University of Kentucky in 2011 and completed a postgraduate certificate in sexual health counseling and education from the University of Michigan Sexual Health Certificate Program in 2014. She is currently a certified sex counselor and educator through AASECT and an AASECT sex counselor supervisor-in-training.  Aleece provides all-inclusive urologic care to patients of all ages, and is an LGBTQIA+ and kink-aware professional. Her interests include pelvic floor dysfunction, urinary incontinence, pelvic organ prolapse, pelvic pain, low libido, interstitial cystitis, menopause transition, pregnancy/postpartum sexuality, female sexual health, transgender medicine, low testosterone, and erectile difficulties including erectile dysfunction, premature ejaculation, and delayed ejaculation. She approaches patient care on a multidisciplinary level, encompassing a biopsychosocial model. As a sex counselor, she is able to provide sexual health education, information and personalized sexual health counseling.  Aleece is the current president for the Association of PAs in OBGYN and serves on many local and national professional committees. She has published articles in the Journal of American Academy of Physician Assistants and the PA Clinics Journal, Special Topic: Women's Health. Aleece regularly lectures for state, regional and national audiences, and guest lecturer at Wake Forest and the University of Kentucky PA programs.
Zachary Hartsell, MHA, PA-C
Zachary Hartsell is a Hospital Medicine PA and Adjunct faculty member at Wake Forest Baptist Medical Center in Winston Salem, North Carolina. Zachary also currently works as a healthcare consultant specializing in workforce design and optimization and had extensive healthcare administration experience. Zachary originally graduated from Touro College in 1999 and has nearly 20 years of experience as a PA in hospital medicine, emergency medicine, and cardiology. Additionally, he participated in the initial pilot program introducing PAs to the National Health Service Scotland and worked outside of Glasgow in emergency medicine for a year. Zachary serves on the Journal of the American Academy of Physician Assistants editorial board and is a frequent speaker nationally and at hospital medicine conferences. Zachary is completing his Doctorate in Health Administration and when not studying enjoys baseball and spending time with his family.
Terri Nagy, MPAS, PA-C
Practicing as a Physician Assistant is actually Terri's second career. She earned her undergraduate degree in Criminology from THE Ohio State University (OH-IO!) in 1991. Terri spent several years as a Social Worker helping at-risk infants, children and adolescents prior to being accepted into her Physician Assistant program in 1996. She earned her degree in Physician Assistant Studies through Cuyahoga Community College, graduating Summa Cum Laude and continued her education by completing a Post Graduate Physician Assistant Residency in Primary Care at The Cleveland Clinic Foundation in 1999. In 2003, Terri earned her Master of Science in Physician Assistant Studies from The University of Nebraska.
As a Physician Assistant, Terri has worked in internal medicine, family medicine, and dermatology. She joined her first dermatology practice in 2003 and only recently left to join Dermatology Partners in May 2018. Terri has over 15 years of experience and knowledge in dermatology which she eagerly wants to share.
Terri has a true passion to impact the lives of others. She has participated in several medical mission trips to Africa and Peru to provide healthcare to those with the greatest needs. She is the Founder of the HOPE project, which has provided free medical care to the women and children residing at her local battered women's shelters. Terri is also a Human Biology/Anatomy and Physiology Adjunct Instructor at Stark State College and has volunteered her time as a speaker and educator to several local organizations and colleges. She also serves as a mentor to new PA grads who have a passion for dermatology.
Over the past 10 years, Terri has spoken for numerous state and national PA organizations. Her lectures include topics such as Pediatric Dermatology, Emergency Dermatology, Drug Eruptions, Dermatology Look A-Likes, Current Events in Dermatology and board review sessions.
When Terri does get some time to herself, she enjoys spending it with her daughter, Ashley and her sheepadoodle, Lily. She is also a novice photographer and an avid fly fisher-woman. You can find her in the fall and winter on the streams of Ohio, New York and Pennsylvania fishing for steelhead with her 83-year-old fly fishing buddy, Jim.
Mimi Secor, DNP, FNP-BC, FAANP, FAAN
Mimi Secor, Nurse Practitioner, is a National Speaker/ Educator, a #1 International Best-selling Author, and a Health and Fitness Coach/Advocate. She has worked for 41 years as a Family Nurse Practitioner specializing in Women's Health and most recently Health and Fitness
In 2015, at the age of 61, Dr. Secor earned her Doctorate in Nursing Practice (DNP) degree from Rocky Mountain University of Health Professions in Provo, Utah. The following year, in 2016, she was in her 1st body building competition, making her "Debut at Age 62" and July 28, 2018 she placed 2nd in her fourth competition. She has received several awards and has also published extensively, including her NEW #1 International Best-Selling book, "Debut a New You: Transforming Your Life at Any Age".
Her NEW Updated 2018 co-authored textbook, Advanced Health Assessment of Women; Skills and Procedures, is now available and her NEW Updated 2018 co-authored textbook (2nd Edition), Fast Facts About the Gynecologic Exam for Nurse Practitioners, PAs and Midwives- was also just published. Mimi Secor is in business with her daughter (a Pro Body Builder, and trainer), as "CoachKatandDrMimi.com" and their passion is helping busy, stressed out, unhealthy NPs become Healthy and Fit, so they can feel better, more confident and be more successful. They offer a variety of online programs, courses and services.
Mimi Secor is a guest lecturer at NP programs in New England and around the country. She is Senior Faculty with Advanced Practice Education Associates (APEA), Lafayette, LA. She has years of media experience including as a national radio host on ReachMD, a guest on Good Morning America, interviewed by the Wall Street Journal, the Boston Globe and many others. She is a frequent guest on various podcasts nationally and internationally. Mimi has received several awards; including the 2013 Lifetime Achievement Award from the Massachusetts Coalition of Nurse Practitioners (MCNP), and the 2015 Student Service Award from Rocky Mountain University for her contributions to the NP profession.
To download her App, Text "DrMimi" to 36260.