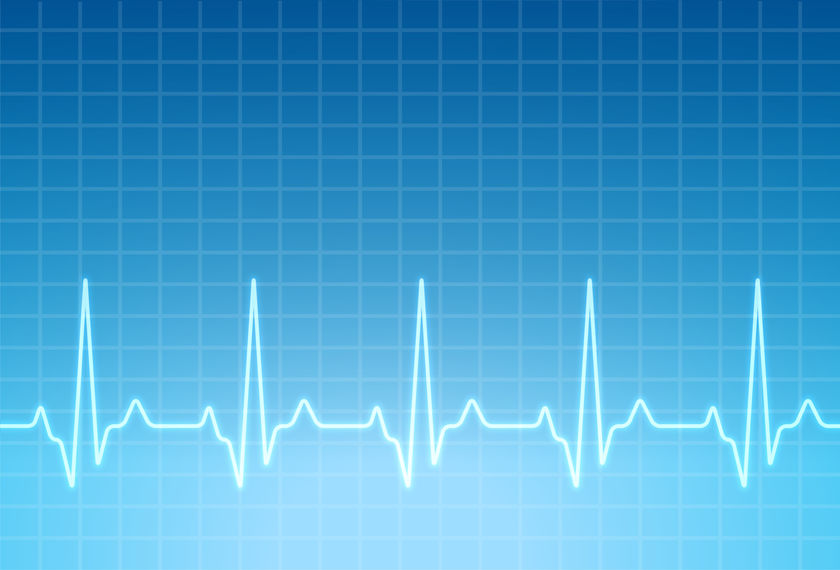 Looking to master the reading of an EKG? Or better treat AFIB? This Cardiology CME course dives into these topics and more, leading you to make more confident patient care decisions.
Package 1 – Spot that Rhythm: Heart Attack & Stroke . . . No Joke!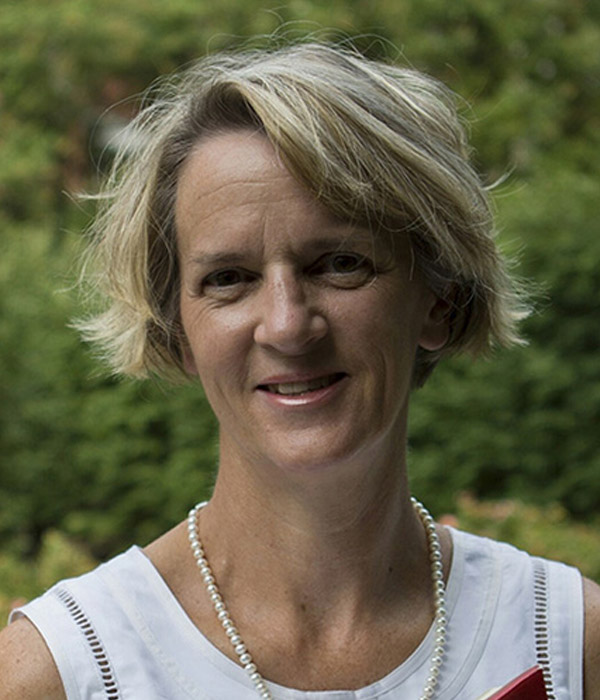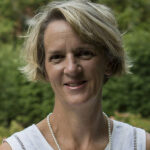 Classes by Leslie Davis, PhD, RN, ANP-BC, FAANP, FACC, FAHA, FPCNA
Spot that Rhythm: 12 Lead ECG Interpretation (Part 1)
In this session, you will learn how the frontal, augmented, and chest (V) leads of the ECG align with the images on the printed copy of the 12 lead ECG. You will learn which two leads are the most useful to determine rate and rhythm. By the end of the first session, you will be a pro at on-the-spot interpretation of the underlying heart rate and rhythm.
Turned to the Side, Slower, Wider, What's Wrong: 12 Lead ECG Interpretation (Part 2)
In this session, you will learn what axis means, including likely causes and significance of an axis deviation, if present. You will use the "eyeball test" as one of the three ways to determine if left ventricular hypertrophy is present on a 12 lead ECG. In addition, you will get hands-on practice using a systematic approach to determine the difference between right versus left bundle branch blocks in ECGs with wide QRS waves.
Spot that Heart Attack: 12 Lead ECG Case Studies
The treatment of patients with heart failure (HF) has become very complex, including figuring out how to optimize guideline-directed medical therapy for patients with HF with reduced ejection fraction and HF with preserved ejection fraction. In this session, we will cover the latest treatment guidelines for treating adults with both types of HF. We will review how to start and titrate optimal medical therapy, including traditional baseline therapy and two new classes of medications. You will learn strategies for how to overcome barriers to medication titration from an expert in the field, including which circumstances would trigger a referral to an HF specialist. Templates for conducting phone visits (within 72 hours) and clinic visits (within 7-10 days) for those hospitalized for HF will be shared for immediate use in your clinical practice. Patient education resources and a user-friendly app for health care providers will also be shared.
Ref and Pef: The Not So Identical Twins of Heart Failure (Rx=1.25)
Often the vulva, vestibule, and vagina serve simply as a conduit to get to that cervix and screen for cancer. We are going to take a pause at these important layers discussing dermatologic disorders, vulvar and vestibular pain disorders, and recurrent vaginal infections. We will go through recognition, evaluation, and treatment of all disorders of the V!
Stop the Stroke, Prevent the Bleed in Patients with Atrial Fibrillation (Rx=1.0)
In this session, you will utilize evidence-based risk stratification scoring tools to determine whether your patient with atrial fibrillation needs chronic anticoagulation to prevent stroke while considering the likelihood of bleeding. We will compare newer versus traditional anticoagulation options to stroke prevention, even for those with chronic kidney disease. The discussion will conclude with reviewing a systematic approach to managing bleeding, including the use of newly approved reversal agents, as appropriate, in patients on chronic anticoagulation.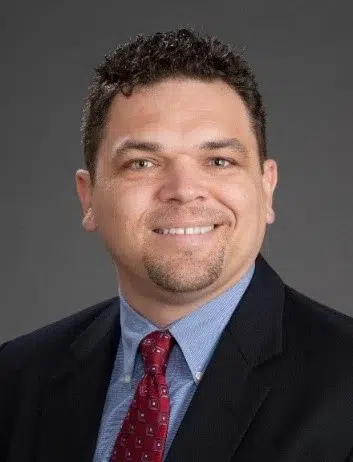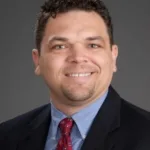 Classes by Zach Hartsell, DHA, PA-C
Respiratory Cases (Rx=0.25)
This presentation will provide an overview of the distinctive types of acute respiratory failure and an overview of mechanism and pathophysiology. Emphasis will be placed on the initial evaluation, including oxygen supplementation techniques and indications/contraindications for the use of NIPPV. Finally, this presentation will provide an overview of acute respiratory distress syndrome, focusing on diagnostic criteria and a review of evidence-based treatment guidelines.
Managing Airline Emergencies
As the world gets back to travel, medical emergencies on airlines will once again be on the rise. Before the pandemic, it was estimated that approximately 1 in 10,000 passengers have a medical event onboard aircraft each year. Seventy-five percent (75%) of these are minor medical events that can be treated with simple first aid. While serious medical events are rare, clinicians need to know how to respond to such emergencies. Using a case-based format, this presentation will review the common medical conditions encountered in flight, resources available to providers, and the legalities surrounding responding to out-of-hospital emergencies. Infectious disease considerations will be reviewed and discussed. In addition to general concepts, this presentation will focus on problem-specific treatments.
Acute Kidney Injury Cases
With kidney disease on the rise, a patient presenting to the emergency department with acute kidney injury will continue to increase. This case-based presentation will allow participants to confidently assess and classify patients with suspected kidney injury, identify the most common precipitants of acute kidney injury, differentiate between acute and chronic disease, and understand the first-line therapy for the treatment of acute kidney injury. We will also review indications for urgent dialysis.
Chest Pain Evaluation: Mimic, Red Herring, or the Real Deal? (Rx=0.25)
Chest pain is one of the most common chief complaints to the emergency departments, with definitive diagnosis elusive in most cases. However, who gets to be sent home? Who requires admission? This presentation addresses those specific questions with a review of the challenges in delineating cardiac vs. non-cardiac chest pain. A heavy emphasis will be placed on risk stratification methodologies for patients with suspected cardiac chest pain and an evidence-based approach to the initial evaluation. Finally, this presentation will review optimal testing strategies for both cardiac and non-cardiac etiologies of chest pain, including current controversies and guidelines.
Syncope Evaluation and Management
This presentation will review the common cause of syncope and pathophysiologic mechanisms that commonly lead to syncope. With a focus on initial evaluation and management, this presentation will review the guidelines and risk stratification tools available to aid in diagnosis. Finally, this presentation will provide an evidence-based approach to disposition and follow-up.
Package 2 – Conquering Cardiology: ACS, Afib & EKGs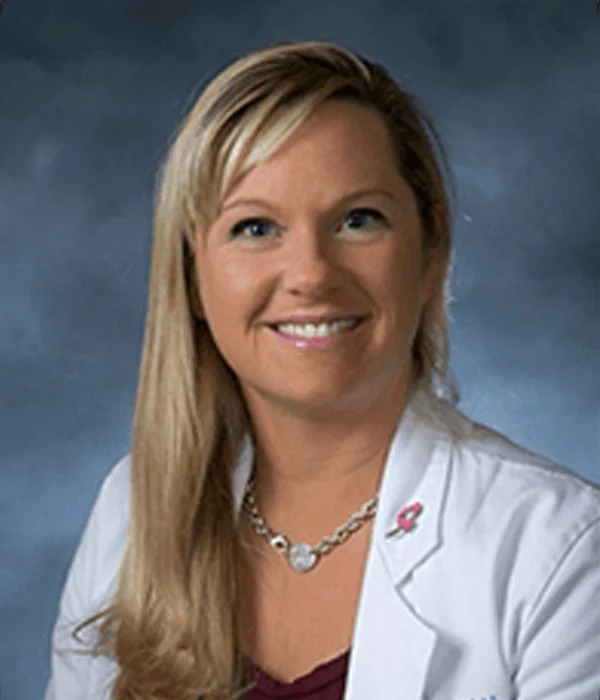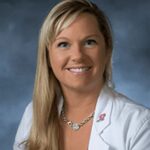 Classes by Jennifer Carlquist, PA-C, ER, CAQ
Basic Rhythm Interpretation
In this lecture, we will cover all the waves on the EKG and what they mean. We will also discuss the intervals, how to use them, and why they are essential. A review of Basic Arrhythmias will also be covered in this presentation.
Basic 12 Lead Interpretation
This course is a one-hour Basic 12 lead review. We will review normal cardiac conduction, normal EKGs, normal intervals and wave morphology, and some basic rhythm interpretation. Learn how to assess heart rate using the EKG and just a rhythm strip and how to trouble-shoot the EKG (artifact and 60 cycle interference).We will also discuss the PQRST model of EKG interpretation.
Challenging Cases (Rx=0.25)
Solve the mystery! In this lecture, we will have the opportunity to discuss the following cases:
A 29-year-old with palpitations and went home and collapsed from VT.
A 10-year-old female with a rash on the face, transferred to a tertiary facility with a pulmonary embolus, had V-tach on the way and lived. What was the connection between the two?
A 36-year-old female thinking she had bronchitis, wanted a Z pack and ended up getting airlifted to a nearby facility. She was diagnosed with prolonged QT syndrome and ended up going into V-tach in the hospital.
Afib Masterclass (Rx=0.25)
In this presentation, we will discuss which anticoagulant is the safest, which patients need anticoagulation, and what to do when you can't anticoagulate your patient. How to risk-stratify your patient for stroke will also be discussed. This lecture has useful tips and a review on how to treat AFIB, including what medications to use. Also included in this presentation is a handy link to the updated CHADs score.
ACS Deep Dive (Rx=0.25)
This course will follow a patient with ACS from the emergency room to his cardiology follow up appointment. Learn about the "cardiac happy meal," a combination of medications used post ACS event. We will conclude this topic with STEMI detection on the EKG.
Conquering Cardiology: Mastering the EKG (Optional Workshop)
Do you know how much to worry about the next EKG that comes across your desk? Do you feel overwhelmed by all the things we have to know but don't know where to start?
You may know how to pick up the big stuff like a STEMI, but do you know the 3 deadly things you can't miss when the EKG software says non-specific st t wave changes?
When you are doing sports physicals, do you know the two deadly things you can't miss on a Young person's EKG?
Do you know the 5 things you should always look for and document on any patient with palpitations? Do you know how to find an S1 q3 t3 and why this MATTERS?
Do you know what a Q wave is and when to worry about it? Do you know why the numbers on the top of the EKG matter, and how they can help you make the diagnosis of some lethal arrhythmias?
In this 2.5 hours hands-on course, we will cover all these things and more! We will discuss reciprocal changes and contiguous leads. You will get a chance to draw them on your sample EKG and make it into a cheat sheet you can use in the clinic. You will go hands-on in your workbook with 17 EKGs in class using pattern recognition to spot the high-risk findings. This hands-on approach helps you "put it all together" finally. If you feel overwhelmed by all the things we have to know but don't know where to start, this is a quick condensed course that only focuses on the high-risk findings you need to know to be a safe provider.
Join the thousands of people who have already joined this Course in the past and are feeling more comfortable reading EKGs.