Daily Schedule for Virginia Beach, VA CME Conference
Whether you practice full-time and strive to sharpen your skills, or you work occasionally and need to improve your knowledge base, there's something for everyone here! Perhaps you just want to stay current and pass your recertification exams. Plus, this exciting program allows participants to come early and/or stay over the weekend for a vacation. Discounted hotel rates apply! Schedule is preliminary.
Topics, times and presenters subject to change.
APNP Pharmacology Credit denoted by Rx
Product Theater (Non-CME) denoted by *
*Number of hours depends on your course selection. Rx denotes Pharmacology hours. Daily CME credits listed are the maximum number of credits available for that specific day.
Monday, August 10 – Early Registration 2:00 – 5:00 pm
Day One – Tuesday, August 11
Dermatology
Registration and Breakfast
A "Rash"ional Approach to Dermatologic Differential Diagnosis
This session is designed to equip the primary care provider with the skills to recognize over 40 common dermatologic conditions. By reviewing lesion morphology and distribution patterns, participants will be able to sharpen their skills and gain confidence in making these important diagnoses. Case presentations will stimulate discussion along with hundreds of interesting dermatologic images to assist in disease recognition. Don't miss this opportunity to refine your ability to quickly and confidently diagnose dermatologic disease.
Tackling Topical Therapies (Rx=1)
"If it is wet, dry it; if it is dry, wet it; and if you don't know what to do, put a steroid on it." Dermatologic pharmacology is not so simple. A plethora of topical medications is utilized in primary care to manage conditions ranging from xerosis to contact dermatitis to cutaneous infections. To be utilized most effectively, the proper preparation, amount, and duration of therapy should be considered. This presentation will help the primary care provider make sense of the various commonly prescribed topical medications including topical corticosteroids, anti-infective agents, emollients, and several new agents that have recently become available. Medication dosing and safety will be addressed, as well as pearls and practical pointers for the most effective use of these products. Learn the what, when and how of dermatologic pharmacology.
Can You "Spot" the Diagnosis? Recognizing Melanoma and Non-Melanoma Skin Cancer in the Primary Care Setting
More people in the United States are diagnosed with skin cancer every year than all other cancers combined. According to the Skin Cancer Foundation, 1 in 5 Americans will develop skin cancer by the age of 70, and nearly two persons will die from it every hour. It's common, it's deadly, and it's important to review these suspicious "spots" in our primary care patients. This session will provide the participant with the opportunity to review the clinical characteristics and visual clues that should prompt early biopsy and/or referral of suspected skin cancers.
Is It Time to Reconsider Your Treatment Strategy in Your Patients With T2D? (Lunch & Learn Sponsored by Novo Nordisk, Inc.) or Lunch on Your Own
Bacteria, Fungus, or Virus: Oh, My! An Update on Skin and Soft Tissue Infections (Rx=0.2)
The skin is a great line of defense, but it is not always perfect at keeping out microbial invaders. When microbes invade, infection ensues. The epidemiology and clinical presentations of common skin infections including tinea (capitis, corporis, pedis, cruris, unguium), HPV, molluscum, cellulitis, and abscesses will be reviewed in this session. The differential diagnosis and methods for confirming a diagnosis based on clinical presentation will be discussed and recommended treatment options for each type of infection will be specified.
What's All the Buzz? Urticaria and Other Allergy-Mediated Skin Conditions (Rx=0.3)
Something stings you, you eat something, you take a new medication, you use a new product…you get a rash, and it itches. When an allergen is responsible for triggering the immune system, an allergic skin condition results. Allergy-mediated skin manifestations can be superficial like contact dermatitis or urticaria or can lead to more systemic reactions such as toxic epidermal necrolysis or anaphylaxis. Participants in this session will review the common skin findings in several allergic conditions and the diagnostic testing and management strategies that will both improve the look of the skin and potentially save lives.
Join us for Happy Hour!
Every attendee receives a drink ticket at conference check-in.
Day Two – Wednesday, August 12
Women's Health
Registration and Breakfast
Adolescent Sexuality in the Age of Social Media
With the evolution of social media and easy access to a wide range of sexualized topics and images, adolescents today are exposed to many new influences to their emerging sense of identity, their exploration of sexuality and their normal developmental tasks. This lively and engaging session will discuss social comparison theory, how adolescents use social media and how it impacts their psychosocial development and identity formation. Strategies for how to communicate more effectively with adolescents about sexuality will also be reviewed.
The Tip of the Endocrine Iceberg: PCOS Diagnosis and Management (Rx=0.3)
One of the most common and yet overlooked endocrine issues that impacts women is Polycystic Ovarian Syndrome, PCOS. This complex condition with its underlying insulin resistance has numerous clinical manifestations including the inability to lose weight, acne, hirsutism, abnormal uterine bleeding and infertility. This presentation will focus on evaluation, differential diagnosis, clinical presentation, and evidence-based treatment options.
Menopause Management Update (Rx=0.4)
What every clinician caring for women at midlife needs to know about this hormonal and endocrine transition that may be wreaking havoc in every aspect of your patients' lives from sleep and weight gain to hot flashes, night sweats, heavy, irregular bleeding and emotional instability. In this session, we'll review evidence-based algorithms to evaluate, assess and offer treatments for the multiple urgent and chronic concerns women have at midlife. We will review treatment options that include both non-hormonal and hormonal, including updates on bio-identical pharmacologic options. Strategies to help with weight gain and mood will also be discussed with plenty of pharmacology and practice pearls.
Sponsored Session or Lunch on Your Own
Sexuality at Midlife and Beyond (Rx=0.2)
When people are beyond age 50, it's time to address their sexual health concerns with a matter of fact, inclusive, non-judgmental approach. This talk will address how to take a quicks sexual health history taking and the use of the PLISSIT model in counseling patients about their sexual health concerns. In addition, we will discuss the common sexual concerns and treatment options that arise after 50 including various challenges to arousal, desire, and sexual function. We will also discuss pharmacologic treatment options.
Abnormal Bleeding: Work-up and Treatments (Rx=0.3)
Abnormal Uterine Bleeding (AUB) impacts approximately 50% of women during the perimenopause and menopause transitions. This talk will review the normal menstrual cycle and contrast it with AUB. We will also review the PALM-COEIN nomenclature that separates structural and non-structural etiologies as well as diagnostic procedures, lab tests and the treatment options that can be utilized for various etiologies.
Day Three – Thursday, August 13
Cardiology/Emergency Medicine
Registration and Breakfast
Advanced Cardiovascular Physical Exam
Everyone is familiar with basic techniques for performing a cardiovascular physical exam. This presentation will provide guidance on advanced physical exam techniques and how to integrate these techniques into practice. We will discuss how to perform specific maneuvers to elicit heart murmurs as well as explore physical exam findings that may be indicative of underlying pathology.
Practical Application of 2018 Lipid Guidelines (Rx=0.4)
Implementing clinical guidelines is standard practice in the delivery of care to patients with cardiovascular disease. Previous lipid guidelines focused on specific numeric targets for lowering total cholesterol and low density lipoproteins. During this presentation we will discuss how to utilize risk calculators and the updated guidelines to reduce risk of cardiovascular events and practical application of pharmacologic therapy for dyslipidemia.
Feeling Faint- Evaluation of Syncope and POTS (Rx=0.1)
Patients presenting with symptoms of "fainting or passing out" are clinically challenging. The diagnostic approach to evaluation of syncope is often costly and focuses on ruling out multiple etiologies before a definitive diagnosis can be achieved. This presentation will provide a focused approach to the evaluation and treatment of syncope and postural orthostatic tachycardia syndrome. Discussion will cover diagnostic approaches, pharmacologic and nonpharmacologic therapy.
Sponsored Session or Lunch on Your Own
Atrial Fibrillation Management (Rx=0.2)
Atrial fibrillation is the most common dysrhythmia in adults over age forty and is associated with increased morbidity and mortality related to thromboembolic events. As such it is imperative to have the knowledge and skills to manage this diagnosis across settings of care. During this presentation we will discuss rate and rhythm control, anticoagulation as well as left atrial appendage occlusion devices. We will use risk calculators to determine risk of thromboembolic events as well as bleeding events.
Acute and Chronic Heart Failure Management (Rx=0.1)
Heart failure is a clinical syndrome caused by cardiac dysfunction and ventricular remodeling. As a progressive disease which is associated with high mortality, the goal of therapy is to stabilize cardiac function in an effort to manage symptoms and improve quality of life. During the course of the disease process clinical symptoms can vary with both acute and chronic episodes. During this presentation we will discuss evidence-based guidelines for managing heart failure with reduced and preserved ejection fraction. We will analyze heart failure case scenarios during acute and chronic episodes.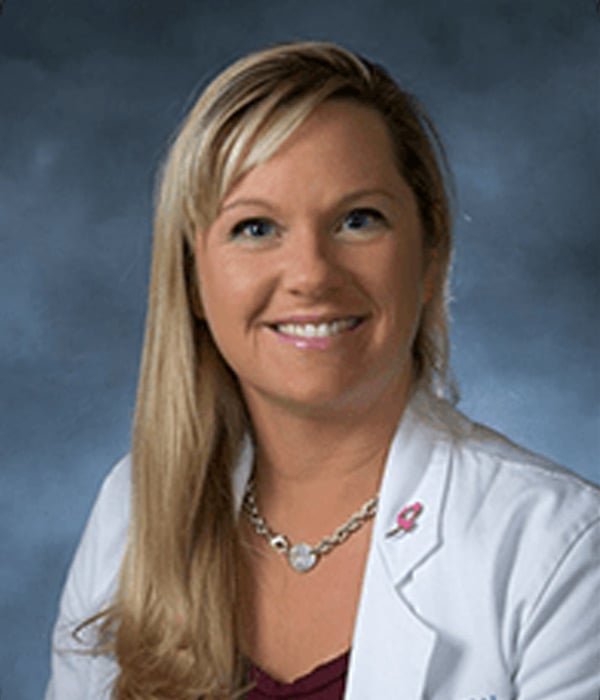 Optional Workshop: Conquering Cardiology: Mastering the EKG
Speaker
Jennifer Carlquist, PA-C, ER CAQ
Do you know how much to worry about the next EKG that comes across your desk? Do you feel overwhelmed by all the things we have to know but don't know where to start?
You may know how to pick up the big stuff like a STEMI, but do you know the 3 deadly things you can't miss when the EKG software says non-specific st t wave changes?
When you are doing sports physicals, do you know the two deadly things you can't miss on a Young person's EKG?
Do you know the 5 things you should always look for and document on any patient with palpitations? Do you know how to find an S1 q3 t3 and why this MATTERS?
Do you know what a Q wave is and when to worry about it? Do you know why the numbers on the top of the EKG matter, and how they can help you make the diagnosis of some lethal arrhythmias?
In this 2.5 hours hands-on course, we will cover all these things and more! We will discuss reciprocal changes and contiguous leads. You will get a chance to draw them on your sample EKG and make it into a cheat sheet you can use in the clinic. You will go hands-on in your workbook with 17 EKGs in class using pattern recognition to spot the high-risk findings. This hands-on approach helps you "put it all together" finally. If you feel overwhelmed by all the things we have to know but don't know where to start, this is a quick condensed course that only focuses on the high-risk findings you need to know to be a safe provider.
Join the thousands of people who have already joined this Course in the past and are feeling more comfortable reading EKGs.
Day Four – Friday, August 14
Orthopedics
Registration and Breakfast
Not Just Sprains: Foot and Ankle Pathologies You May Be Missing
Most clinicians are likely familiar with the evaluation and treatment of common conditions like plantar fasciitis, lateral ankle sprains, and Achilles tendinitis. But what about more obscure foot and ankle pathologies? This presentation will review less common musculoskeletal conditions of the foot and ankle such as Morton's neuroma, Lisfranc injuries, Achilles tendon rupture, and syndesmosis (high ankle) sprains. Often neglected principles for treating inflammation will also be covered.
Don't Shoulder the Burden: Demystifying Physical Exam of the Shoulder
Many clinicians are comfortable with the evaluation of musculoskeletal conditions of the hand, wrist, foot, or ankle. But for some reason, evaluation of shoulder pain is often more daunting. SLAP tears? Hawkins-Kennedy test? Bankart tears? O'Brien's test? This presentation will help you make sense of all the orthopedic acronyms and eponyms so that you can more confidently evaluate a patient with shoulder pain.
Keys to the Knee: Simplifying Evaluation of the Knee
Evaluation of the knee has changed and evolved over the years. Do you perform a Lachman's test or anterior drawer? Is McMurray's test still clinically useful? What is a Thessaly test? This presentation will discuss these special tests and more; while making sense of a musculoskeletal exam of the knee. Special attention will be directed towards acute and degenerative meniscus tears, and when referral to orthopedics is prudent.
Sponsored Lunch or Lunch on Your Own
Capture the Fracture: Upper and Lower Extremity Fracture Review
Are you confident in your ability to diagnose upper and lower extremity fractures? Can you accurately and succinctly describe these fractures as seen radiographically? Are you familiar with the conservative vs. surgical treatment options? This presentation will review the evaluation and treatment of common extremity fractures. Attendees will have the opportunity to view and practice describing fracture patterns.
Breaching the Standard of Care: Case Studies in Medical Malpractice
Medical malpractice is any act by a clinician during treatment of a patient that deviates from accepted norms of medical practice and causes injury to the patient. This presentation will review several real-life case study scenarios in orthopedics and emergency medicine. Compartment syndrome? Pulmonary embolus? Oh my! Avoid future pitfalls and potential malpractice claims by learning valuable lessons from prior mistakes.