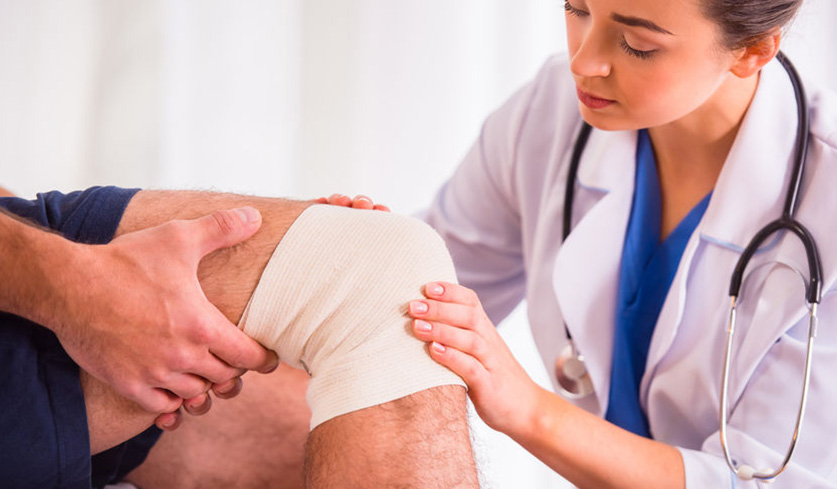 Advance your knowledge of Orthopedics on everything from concussion management to spine assessment.
Package 1 – Fixing Pains & Taking Names: A Roadmap for Physical Exam of Common MSK Injuries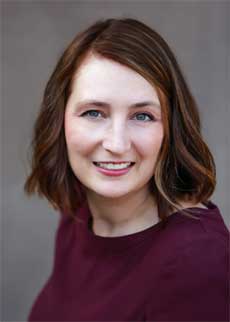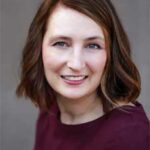 CME Courses by Sarah Bolander, DMSC, PA-C, DFAAPA
Gain the Upper Hand for Evaluating Conditions from the Wrist to the Digits
Hand conditions can make activities of daily living particularly challenging. A thorough history and physical exam will narrow down your differential and guide the need for imaging. Specialized exam techniques will be demonstrated, and initial management options reviewed. Many of these conditions respond well to conservative treatment when recognized early.
I Spy: Basics of Skeletal Radiology and Fracture Identification
Can you spy the fracture line, or do you wait on the radiology report? Interpreting skeletal radiology may be daunting, but this skill allows providers to correlate imaging findings with a clinical exam to identify even subtle fractures. This interactive session will offer the essential tools needed to identify and describe fracture findings from plain radiographs appropriately.
Name-That-Fracture: Eponyms and Other Named Injuries
What is in a name? Eponymous fractures allow for rapid, succinct identification of complex injuries. Unfortunately, these named injuries are often mistermed, which can create confusion and misdirect management. Commonly named injuries of the upper and lower extremities will be clarified, and the language of orthopaedics will be further discussed.
Kids Can Run, But They Can't Hide a Limp: Atraumatic Lower Extremity Conditions
Confounded by that pesky skin rash? What to do with that skin infection? This session will give you the most up-to-date, evidence-based guidelines for the treatment of common skin conditions. We will review therapeutic classes of topical and systemic medications, treatment parameters, monitoring guidelines, and patient teaching pearls. You'll leave this session feeling confident and prepared to treat the most challenging dermatologic conditions.
This Is… Ortho Jeopardy!
Play along as we review orthopedic topics from the day and introduce a few more. This interactive opportunity will allow you to put your knowledge to the test. Categories will include clinical presentation, mechanism of injury, specialized physical exam techniques, imaging, and management of common musculoskeletal complaints.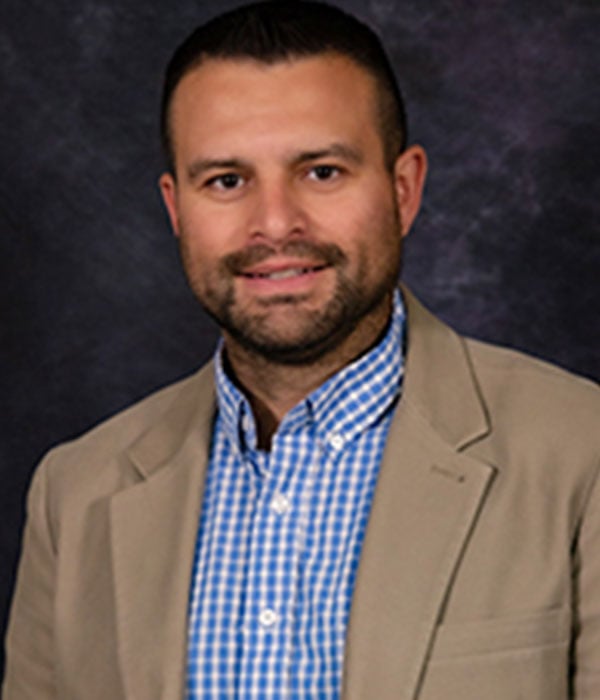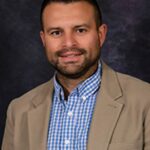 CME Courses by Gerald Weniger, PhD, ATC, PA-C
Not Just Child's Play: A Review of Pediatric Orthopedics
Most clinicians are familiar with common pediatric injuries. But are you still confused by the Salter-Harris classification? Do you remember the differences between a slipped capital femoral epiphysis and Legg-Calve-Perthes disease? This presentation will review these pediatric musculoskeletal conditions as well as osteochondritis dissecans, apophysitis, various fracture patterns, and more.
Don't Shoulder the Burden: Demystifying Physical Exam of the Shoulder
Many clinicians are comfortable with the evaluation of musculoskeletal conditions of the hand, wrist, foot, or ankle. But for some reason, evaluation of shoulder pain is often more daunting. SLAP tears? Hawkins-Kennedy Test? Bankart tears? O'Brien's Test? This presentation will help you make sense of all the orthopedic acronyms and eponyms so that you can more confidently evaluate a patient with shoulder pain. Useful special tests will be explained and demonstrated.
We'll Give You a Hand: Wrist & Hand Pathologies You May Be Missing
What is the difference between a cream and a lotion? In the first half of this two-part talk, we will review common dermatologic drugs, vehicles and their uses. In the second half of the talk, we will discuss drug reactions ranging from the serious Toxic Epidermal Necrosis and Steven Johnson Syndrome to the benign. This lecture will demystify common medication culprits that cause drug reactions as well as initial labs to elucidate severe from self-limited drug rashes.
Keys to the Knee: Simplifying Evaluation of the Knee
Evaluation of the knee has changed and evolved over the years. Do you perform a Lachman's test or anterior drawer? Is McMurray's test still clinically useful? What is a Thessaly test? This presentation will discuss these special tests and more; while making sense of a musculoskeletal exam of the knee. Special attention will be directed towards acute and degenerative meniscus tears, and when referral to orthopedics is prudent.
Get a Leg Up on Musculoskeletal Pharmacology (Rx=0.50)
Are you running out of options for treating joint and muscle pain? Have NSAIDS and acetaminophen stopped working? Ready to lessen your use of opioids? This presentation will review alternative medications for MSK pain. It will also provide an introduction to joint injections such as hyaluronic acid injections, platelet-rich plasma therapy, and other emerging procedures.
Package 2 – Back to the Basics: Spine & MSK Conditions . . . From Head to Toe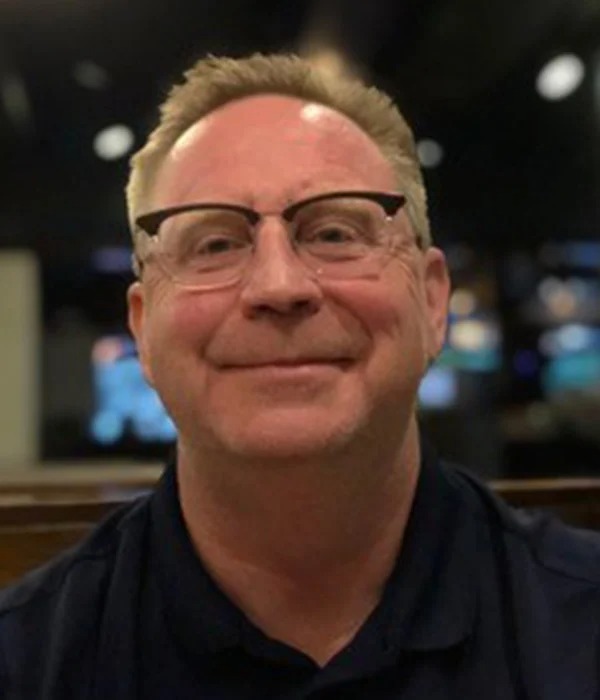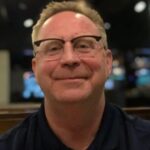 CME Courses by Tom Gocke, DMSc, ATC, PA-C, DFAAPA
It Hurts When I Touch Something…. Finger Injuries in the Primary Care Office
Primary and Urgent Care providers often find themselves in a position where they are seeing more and more patients presenting with finger injuries/infections. While these injuries may look dramatic, the reality is that most can be treated in a simple fashion with excellent results. However, if the provider is unfamiliar with recognizing injuries or infections involving the finger, then the outcome becomes uncertain. This lecture will emphasize developing background knowledge that will enhance the provider's ability to recognize common finger injuries and infections. We'll focus on key historical findings, appropriate physical exam techniques, radiographic studies, and treatment recommendations. Plus, we'll drill down on topics such as Subungual Hematomas/Nail bed injuries, Paronychia, Felon, Abscess, and Herpetic Whitlow, Trigger Finger, and Mallet finger injuries.
Flat Tires and Busted Shocks: Foot and Knee Problems in the Not So Young Adult
Patients will frequently show up with recurrent pains that affect the knee and foot. Most of the time, knee pain gets labeled as arthritis, while foot pain mostly goes undiagnosed. If we listen long enough, our patients will tell us what is wrong with them. However, it is our job to decipher those words in order to come up with the correct diagnosis. This lecture will emphasize key historical pearls, focus physical exam maneuvers, order and interpret diagnostic studies appropriately, and provide evidence-based treatment options. We'll emphasize conditions such as Patellofemoral pain syndrome, osteoarthritis of the knee, Meniscus/Osteochondral injuries, Posterior Tibial Tendonitis, Retrocalcaneal bursitis/tendonitis, Plantar Fasciitis, and 5th Metatarsal Fractures.
The Eyes See What the Mind Lets In… A Review of Essential Skills to Help With Interpretations of Skeletal Radiographs
Many of us look at skeletal x-rays on a daily basis, but how many of us really know what it is that we are seeing? For those less skilled in x-ray interpretation, the task of x-ray review can be daunting and may lead to overlooked diagnoses. The lecture will help you to learn the essentials needed to identify normal skeletal x-ray findings, expand your ability to recognize obvious injury patterns, and most importantly, identify those fracture patterns often missed by the less-skilled provider(s). This lecture will focus on the following regions; shoulder, elbow (Adults and Peds), Wrist & Hand, Ankle, Foot, and Spine.
Pain in the Neck, Pain in the Buttock…..What Really Matters?
I tell patients that when they come in with the obvious injury (broken arm, ruptured tendon, or dislocation) they are making my job easier for me. However, when they show up with vague complaints/symptoms, then my job gets more challenging. I routinely see this occur with patients who complain of neck/shoulder pain and those who have hip and back pain. While their respective presentations are not always straight forward, most of the time, they will lead us in the right direction to making a correct diagnosis. My goal in this session will be to help you focus your history review so that you hear the keys differentiators in neck/shoulder and hip/back pain. This will ultimately make it easier for you to focus your physical exam, order and interpret diagnostic studies more effectively, and provide appropriate treatment options for your patient.
MSK Case Studies…… So, You Think You're Ready to Treat Musculoskeletal Injuries
This lecture will draw upon the information learned from the day's lectures. These clinical cases will summarize the important points that are often overlooked in patient evaluation, interpretation of radiographic studies, and in the diagnosis of common and not so common musculoskeletal injuries/conditions that confront non-orthopaedic providers.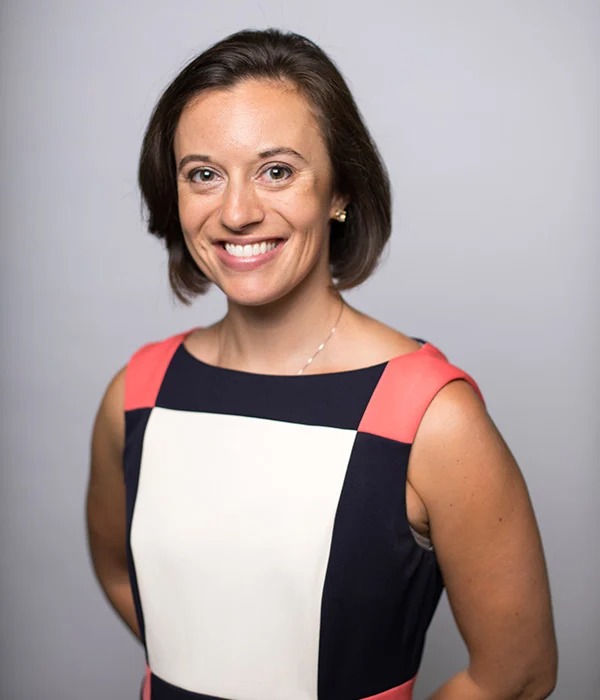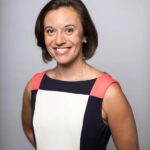 CME Courses by Laurel Short, DNP, FNP-C
How to Master your Upper Extremity Exam and Treatment of the Lower Extremity
Musculoskeletal (MSK) problems are among the top reasons for primary care visits. Over half of chronic medical conditions in the United States are related to MSK diagnoses. These conditions are a leading cause of disability, resulting in both individual and societal burden. Achieving confidence with your head-to-toe musculoskeletal exam is the first step in diagnosing and managing MSK issues. This interactive session will provide a solid foundation for optimizing orthopedic care in the primary care setting. Emphasis will be placed on practical options for multimodal pain management in your busy practice setting.
Heads Up: Concussion Management
A majority of traumatic brain injuries in the United States are mild traumatic brain injuries (mTBI). Traumatic brain injury often occurs from sports injury, motor vehicle accidents, falls, and military trauma. By definition, concussion is mTBI, and there is growing knowledge about the pathophysiology and management strategies for concussion. This session will utilize case studies to inform your practice of assessment and treatment of acute concussion, as well as postconcussion syndrome. Topics will include assessment, medication and non-medication therapies, patient education, and return to learn/return to play.
The Three Common Mistakes in Spine Assessment
Is it a shoulder issue or neck problem? Is it a pain related to the lumbar spine or hip? These are common challenging scenarios for the primary care provider. There are many etiologies for neck and back pain, and often symptoms resolve with conservative measures. This session will focus on history and exam findings that allow for accurate diagnosis of neck and low back pain. Teaching approaches include exam demonstration, when to consider diagnostic testing, and comprehensive treatment plans. The discussion will include the use of both pharmacologic and non-pharmacologic modalities.
Become an Orthopedic Injection Pro with this Essential Toolkit (Rx=0.25)
Pain. It's a significant topic, and the two epidemics of chronic pain and misuse of pain medications can be overwhelming as a healthcare provider. Performing joint and periarticular injections will enhance your practice and improve patient access to care. These injections are utilized to address pain, improve tolerance for rehabilitation, and diagnose musculoskeletal conditions. This session will include general information for musculoskeletal injections, as well as specific training for multiple injection sites. The presentation toolkit will include everything from needed supplies and procedure codes to video demonstration and patient aftercare.