On-Demand
Earn CME on Your Time, At Your Pace with On-demand CME Courses!
Enjoy the dynamic speakers, engaging sessions and timely topics featured at our live CME events through SkinBones CME Now!
Complete Course Packages
On-Demand CME
Courses By Topic
On-Demand CME
Ready For your Next Online CME Event?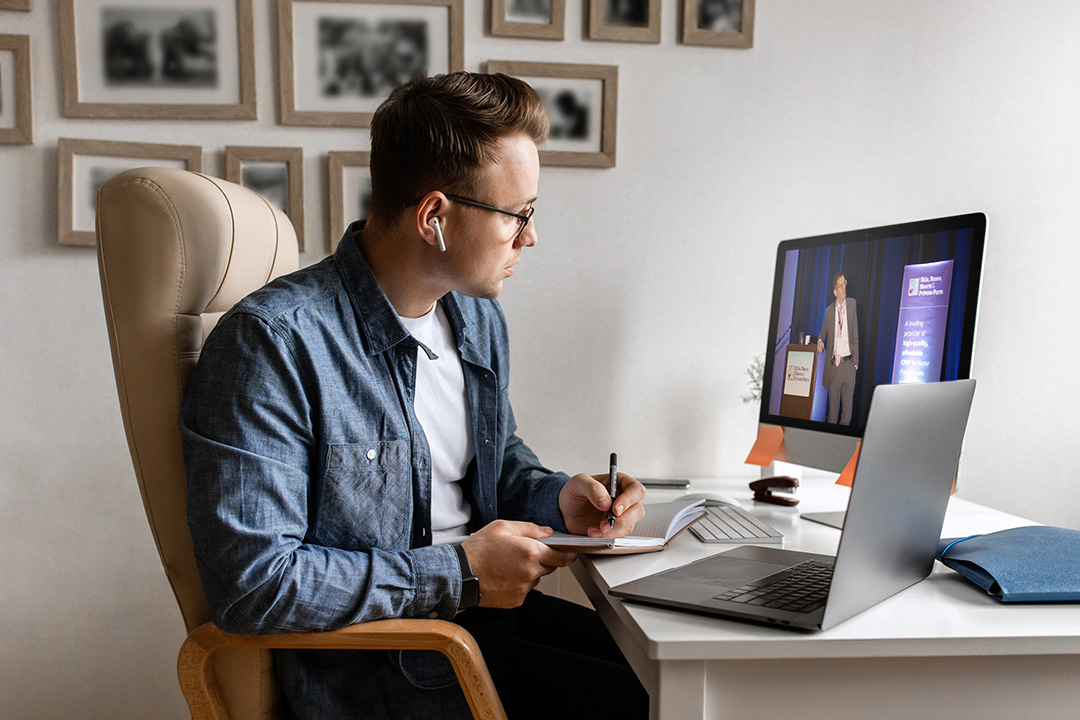 Watch On Your Own Time, From Anywhere
Access on desktop, tablet or mobile devices. Watch sessions from conferences at your own convenience. Participants will have up to one year to complete.
Learn From Experts In Healthcare
Our presenters will deliver the freshest and most relevant educational content AND will keep you engaged and entertained at the same time.
Find Online CME Courses On Popular Topics
Explore best practices and new research in Dermatology, Orthopedics, Cardiology, Emergency Medicine, and Women's Health. Select SkinBonesCME conferences also offer new tracks in Pharmacology, Pain Management, Infectious Diseases, Diabetes, Pediatrics, GI, Respiratory and more!
Which Online CME Course Will You Enjoy Next?
Registered On-demand attendees sign-in here to access your account, including CME schedule, presentation handouts, On-demand videos, and more.
Make the case for ordering an On-demand package with our customizable toolkit!