We Know CME Budgets are Limited.
That's Why We Provide the Best Value!
Skin, Bones, Hearts & Private Parts
National & Other Associations
What is the cost per credit hour?
$22 – $33
You save $175 – $450 per conference!
$38 – $75
Is membership required for the best price?
Dues are NOT required.
You save $250 on average!
Yes – Dues range from $150 – $295
Are breakfasts provided to all attendees?
YES! – Our guests are treated to a hot breakfast buffet each morning.*
You save $140! ($35/day for four days)
*At our select Embassy Suites conference locations, breakfasts are provided to Embassy Suites guests.
No
Are lunches provided to all attendees?
YES! – We generally provide 1 – 2 sponsored lunches at each destination. They are very nice meals and ALL attendees are served in a comfortable, relaxed environment

.


You save $100! ($50/day for two days)
No – Many national associations host Product Theater sessions at lunch, but publish the policy of "Attendees are served on a first come, first served basis" -there is only space for limited attendance so you must arrange for your own meal at convention center vendors, etc.
Can I afford to stay at the host hotel?
YES! – Our host hotels are among the nicest in the area, are affordably priced, and are away from noisy downtown locations. The average rate is only $160 a night (with some as low as $135).
You save $650! ($130/night for five nights)
Many national association meetings are held in expensive cities and use convention center hotels averaging $230 a night.
Make the case for attending with our customizable toolkit!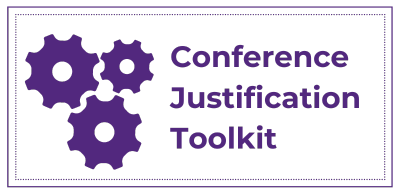 Save over $1,000 today!
With the support of our loyal conference attendees, a portion of our event proceeds goes directly to fund scholarships.