2023 CME Conference Speaker Bios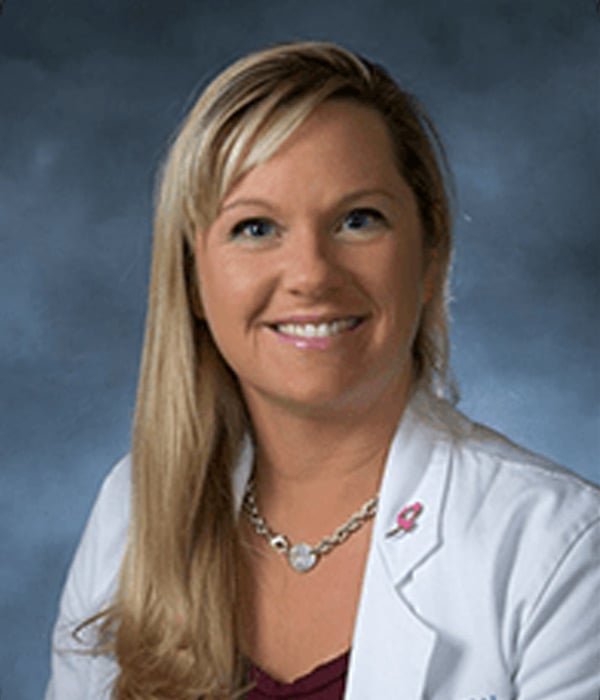 Jennifer Carlquist, PA-C, ER, CAQ
Chicago • Pensacola • San Antonio • Orlando • Las Vegas
Jennifer works in the emergency room, full-time and part-time in a cardiology office in California. She specializes in electrophysiology and prevention of sudden cardiac arrest. Jennifer also speaks nationally on EKG and cardiology related topics. In her spare time, she enjoys painting, many of which are featured in the lectures today, cycling, and gardening. Jennifer was formerly a 911 paramedic of 13 years and one of the first PAs in the country to earn the emergency room certificate of added qualifications.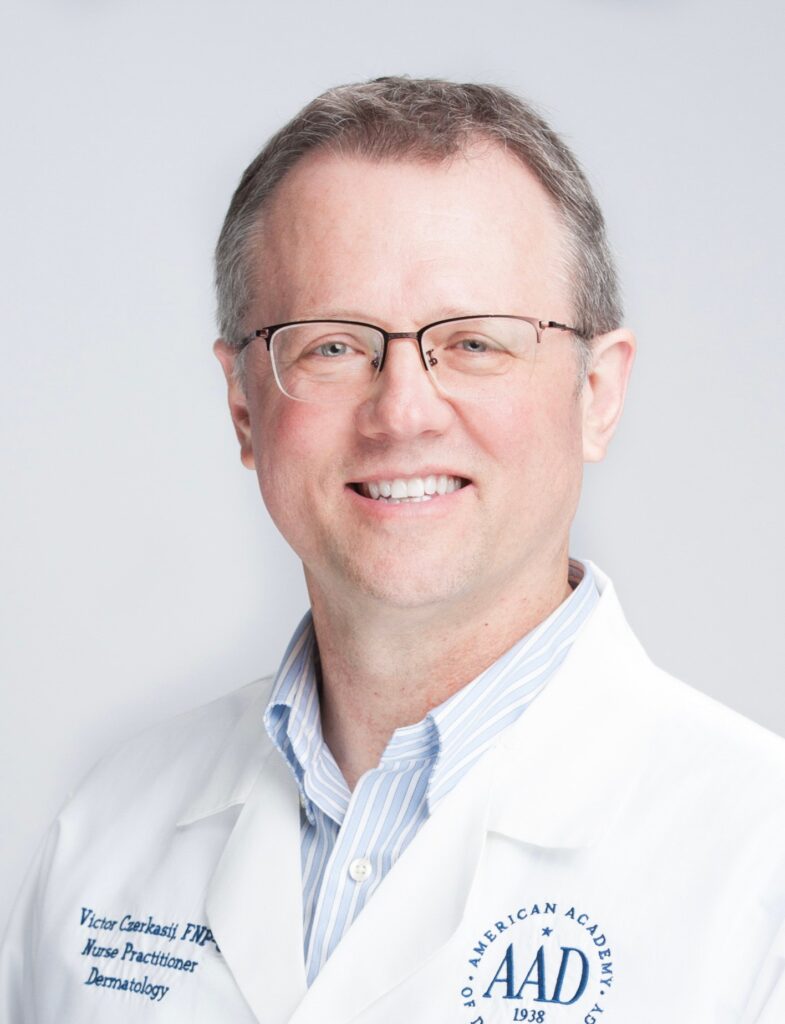 Victor Czerkasij, MA, MSN, FNP-BC
Destin • Chicago • San Antonio • Atlanta • Las Vegas
Victor Czerkasij (chur' ka-see), MA, MSN, FNP-BC, holds a Master of Science in Nursing from Vanderbilt University (Nashville, Tennessee), Master of Arts and Bachelors from Southern Adventist University (Collegedale, Tennessee), and completed his DNP through Graceland University. He is a member of the Fitzgerald faculty. He lectured for Fitzgerald Health Education Associates (FHEA) for nearly 15 years, where he also edited the dermatology chapter for the NP Certification Exam Preparation volume. He was the recipient of the Excellence in Writing Award from Vanderbilt University for his research paper, The Effects of Moderate to Severe Psoriasis on Human Sexuality. His doctorate research is in psoriatic arthritis. Furthering his research work, he has been a principal investigator in a ten-year trial for psoriasis biologics and serves on nine medical advisory boards. In 2018 he was voted the official "Provider of the House" by the Tennessee State Legislature. A certified family nurse practitioner with the American Academy of Nurse Practitioners (AANP) licensed for both Tennessee and Georgia, he is the senior provider for Skin Cancer and Cosmetic Dermatology, PC, Chattanooga and Cleveland, Tennessee, which includes fifteen offices and 47 providers, where he applies his skills diagnosing and prescribing full-time, and mentoring many up-and-coming NP and PAs.
Czerkasij is a member of the National Society of Histotechnology, the Dermatology Nurse Practitioner's Association, the Southeast Association of Histotechnologists and Medical Lab Personnel, the Medical Reserve Corps of Southeast Tennessee, the Tennessee Nursing Association (TNA), the Society of Dermatology NP's (SDNP), Sigma Theta Tau (the International Honor Society of Nursing). He has been published in and serves as an editorial board member and podcast creator for the Nurse Practitioner Journal (NPJ) since 2006 and reviews articles for the Journal of Nurse Practitioners (JNP). He has additional publications in Men in Nursing, Clinician Reviews, and various newspapers throughout Tennessee and Georgia. He is also the founder and one of the moderators of Dermatology Nurse Practitioners, a popular Facebook networking site with nearly 4,000 members.
In addition to adjunct teaching and clinical instructor work at Southern Adventist University, Cleveland State Community College, Dalton State College, the University of Tennessee at Chattanooga, and Vanderbilt University, Czerkasij has also presented at local, regional, and national medical centers and conferences throughout the country.
Victor has been married over forty years to his high school sweetheart Rene, and they have a farm complete with a bass lake, koi ponds, goats, chickens, greenhouses, and many beehives.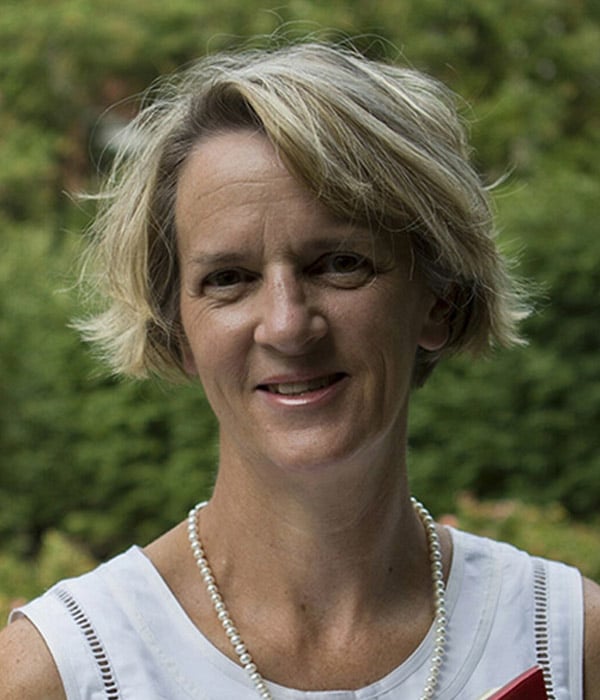 Leslie Davis, PhD, ANP-BC, FAAN, FAANP, FACC, FAHA, FPCNA
Savannah • Destin • Myrtle Beach • Virginia Beach • Atlanta
Dr. Leslie Davis is a full-time Associate Professor of the School of Nursing at the University of North Carolina (UNC) at Chapel Hill, where she teaches in the masters, DNP, and Ph.D. programs. She also maintains a part-time Nurse Practitioner (NP) practice with the Division of Cardiology at UNC Chapel Hill.
Dr. Davis earned her BSN, MSN, post-master's Adult Nurse Practitioner, and Ph.D. from the UNC Chapel Hill School of Nursing. She is a fellow in the American College of Cardiology, the American Association of Nurse Practitioners, the American Heart Association, and the Preventive Cardiovascular Nurses Association. The American College of Cardiology also awarded Dr. Davis the 2021 Distinguished Associate Award. She is also a certified hypertension clinician through the American Society of Hypertension.
As a clinician, she focuses on adults with heart failure, hypertension, and acute coronary syndromes. Her research interests include self-care and symptom management with women who have experienced cardiovascular conditions, including those with a recent acute coronary syndrome event.
She is currently an Associate Editor for the Journal for Nurse Practitioners, where she also served as guest editor for two special cardiovascular editions in 2013 and 2019. In addition to being editor of her book, Cardiovascular Nursing Secrets (2004), she has authored or coauthored over 40 papers in peer-reviewed journals, including three expert consensus documents related to heart failure with the American College of Cardiology, 12 book chapters, and other scholarly products related to cardiovascular topics. Dr. Davis has also participated as an invited expert in five Heart House Roundtables and served as faculty, co-chair, chair of workgroups, and various CME events on heart failure, hypertension, and stroke prevention-related topics. She is nationally recognized for her service and expertise in cardiology, often the only nurse or nurse practitioner at the table. She is eager to share her pearls with new and seasoned health care team members to provide evidence-based care for all patients with cardiovascular conditions.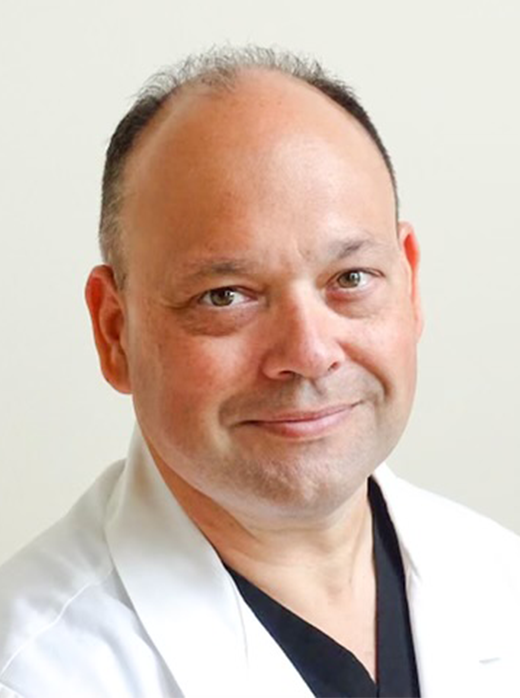 Christopher Hemmer, DNP, ANP-BC, ONP-C, FAANP
Savannah • Destin • Pensacola • San Antonio • Las Vegas
Chris has been board certified as an adult nurse practitioner since 1999. He has also gone on to earn his Orthopedic Nurse Practitioner Certification (ONP-C). His specialty has been in the adult orthopedic spine for the last 23 years. Chris has spent over 12 years moonlighting in the emergency department near his hometown in the St. Louis area. He is on the executive board for the Association of Missouri Nurse Practitioners (AMNP). He has also published in JNP, Orthopedic Nursing, & the International Journal of Therapy and rehabilitation. Chris has also presented numerous webinar presentations for various organizations in his field of expertise over the years.
Dr. Hemmer started teaching as an adjunct for Saint Louis University in 2007. In 2013, Christopher accepted a full-time position with the nursing school as an assistant professor for graduate students. He has since been promoted to full tenure Associate Professor at Saint Louis University School of nursing. Chris frequently presents orthopedic and radiologic talks on the local, state, and national levels over the years.
Certifications/Organizations: Dr. Hemmer is board certified by ANCC as an adult nurse practitioner. Fellow of the American Association of Nurse Practitioners. Member of North American Spine Society. Member Saint Louis Spine Society. Valentine Award Recipient for excellence in teaching. Shirley A. Martin Distinguished Nurse Award. The association of Missouri Nurse Practitioner Excellence in APN leadership award. AANP State Award for Excellence in MO.
Education:
DNP, University of Missouri, St. Louis, MO
MSN, Adult Nurse Practitioner, University of Missouri, St. Louis, MO
BSN, Southeast Missouri State, Cape Girardeau, MO
Volunteer:
Missouri Disaster Medical Assistance Team (Mo DMAT)
Oral presentation for Deaconess Faith Community Nurses, St. Louis, MO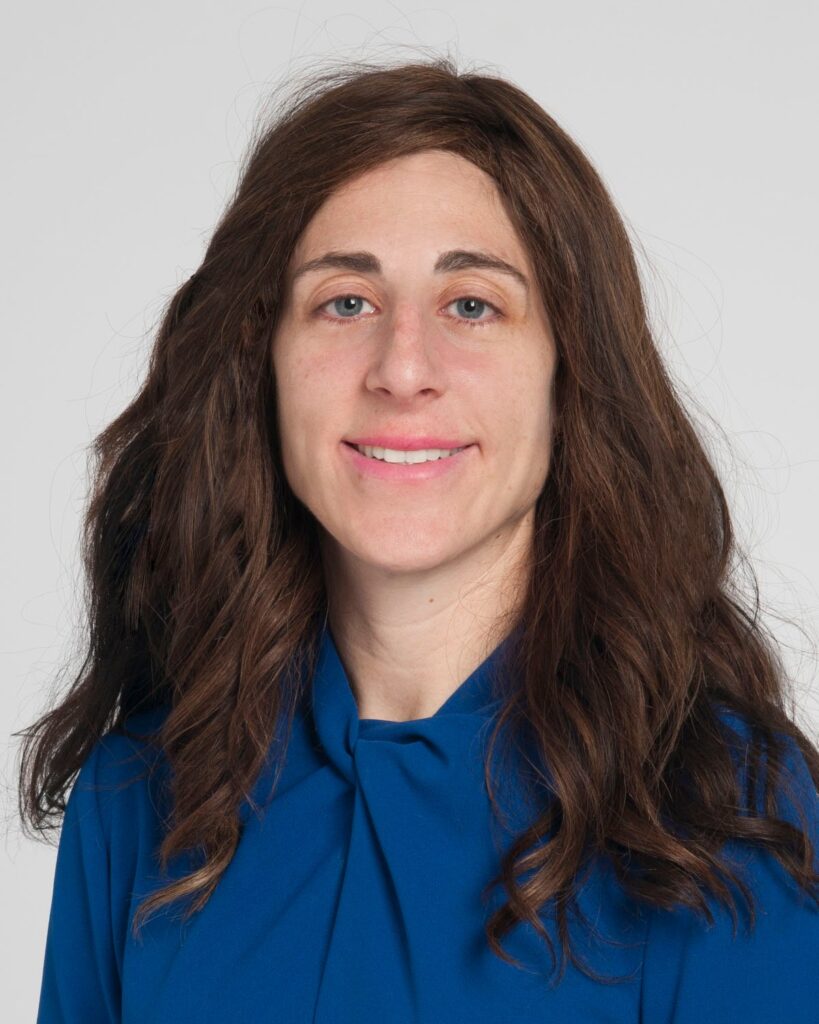 Diana Isaacs, PharmD, BCPS, BCACP, CDCES, BC-ADM, FADCES, FCCP
Myrtle Beach • Pensacola Beach • Orlando • Las Vegas
Diana Isaacs, PharmD, BCPS, BC-ADM, BCACP, CDCES, FADCES, FCCP is the Remote Monitoring and CGM Program Coordinator and Endocrinology Clinical Pharmacy Specialist at the Cleveland Clinic Diabetes Center. Dr. Isaacs earned her Bachelor's Degree in Chemistry from the University of Illinois at Chicago, Doctor of Pharmacy Degree from Southern Illinois University Edwardsville, and completed residency at the Philadelphia VA Medical Center. Dr. Isaacs holds board certifications in pharmacotherapy, ambulatory care, and advanced diabetes management.
In 2020, she was awarded Fellow status in the Association of Diabetes Care and Education Specialists (ADCES) and American College of Clinical Pharmacy (ACCP). She serves on the American Diabetes Association (ADA) Professional Practice Committee, which updates the ADA Standards of Care. She is also the president of the Ohio Association of Diabetes Care and Education Specialists (ADCES). In addition, she presents on diabetes-related topics nationally and internationally. Dr. Isaacs was awarded the Ohio Pharmacists Association Under 40 Award in 2019 and ADCES Diabetes Care and Education Specialist of the Year in 2020.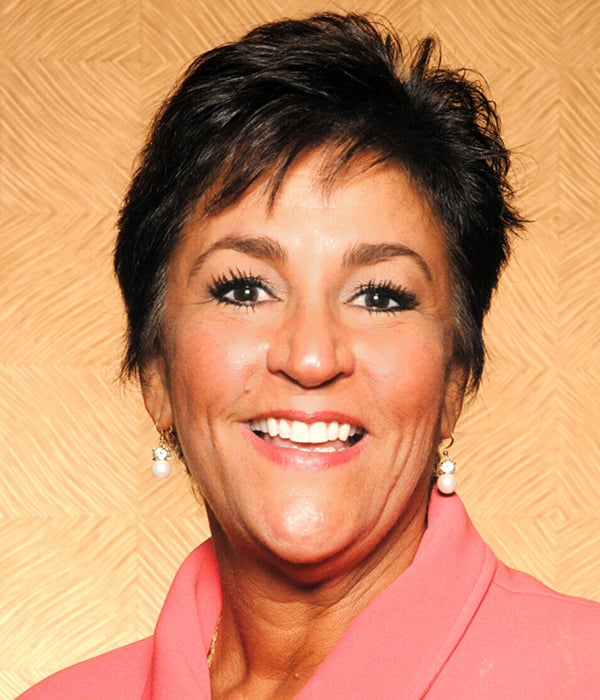 Shelagh Larson, DNP, APRN, WHNP-BC, NCMP
Destin • Virginia Beach • Pensacola Beach • Orlando • Atlanta
Dr. Larson has spent her adult life taking care of women. From her days in L&D as an RN to a Women's Health Nurse Practitioner generalist in the hospital community clinic, then after getting her Doctorate became the founder of the Acclaim's Women's Menopause and Sexual Health clinic. She works with PA/MD/DO/NP students and residents on the needs of the older woman. She has presented on women's health across the county guiding provider by breaking down this complex and often confusing topic.
Dr. Larson currently represents North Texas at the American Association of Nurse Practitioners, past board member of the National Association of Nurse Practitioners, and active committee member at the North American Menopause Society. She has many publications. But her passion is speaking on topics related to women.
She is from Texas, as her accent will quickly reveal. She has two successful grown children, Leigh and Richard. And her baby, Shay, a rescue mut that is confused when she is referred to as a dog and not a person.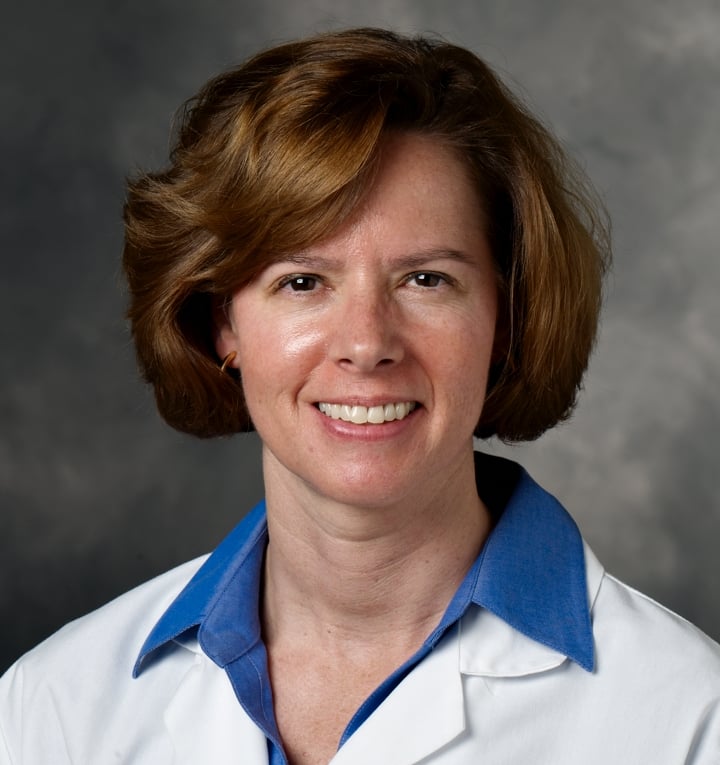 Theresa Mallik-Searle, MS, PMGT-BC, ANP-BC
Myrtle Beach • Pensacola Beach • Orlando • Las Vegas
Theresa is an Adult Nurse Practitioner with over 20 years of experience at Stanford Health Care in Palo Alto, California. She received her graduate degree from the University of California, San Francisco.
Theresa's current clinical practice within the Division of Pain Medicine focuses primarily on evaluating and treating individuals suffering from acute and chronic pain conditions in both the hospital and outpatient settings. Her sub-specialty within the Division of Pain Medicine is diagnosis and management of chronic headache.
As part of her commitment to education and professional development, she lectures extensively on surrounding pain management both locally and regionally. She has authored and co-authored numerous articles, abstracts, and book chapters on pain assessment and management topics. As part of her commitment to the safety and ethical treatment of patients with pain, Theresa has provided services as an independent expert witness on pain management and treatment issues.
Theresa is currently involved in multidisciplinary research and education projects at Stanford University and Medical Center involving compassionate opioid weaning through the EMPOWER study and providing guided motivational counseling to patients recovering from surgery (PROMPT study). She also recently completed a pilot study looking at the self-perceived educational needs of APRNs and PAs in pain management.
Of her multiple awards and recognitions, Theresa is most proud of the ones that she has received, peer-nominated.
2021 Nurse Practitioner of the Year (Pain Medicine) – Point of Care Network
2019 Nurse Practitioner of the Year (Pain Medicine) – Point of Care Network
2015 Advanced Practice Provider of the Year – Stanford Health Care
Theresa is actively involved in multiple professional organizations, including The American Association of Nurse Practitioners, the California Association of Nurse Practitioners, the American Society of Pain Management Nursing, and the American Academy of Pain Medicine. In addition, she is on the editorial advisory board of Practical Pain Management and contributes a quarterly article for the specialty column Advance Practice Matters.
She is also a board member of the recently launched International Journal of Pain. In addition, Theresa is past co-chair for the pain management special practice group at AANP and currently co-chairs the APRN/PA special interest group at AAPM.
Karen Myrick, DNP, APRN, FNP, ONP, FAAN
Myrtle Beach • Virginia Beach • Chicago • Orlando • Atlanta
Karen M. Myrick, DNP, APRN, FNP, ONP, FAAN, is an Associate Professor in the School of Interdisciplinary Health and Science, Department of Nursing, University of Saint Joseph, West Hartford, Connecticut, and the track coordinator for the Post-Master's Orthopedics and Sports Medicine Certificate program for Nurse Practitioners and Physician Assistants. She is also a Clinical Associate Professor of Medical Sciences, School of Medicine, Quinnipiac University, Hamden, Connecticut. Dr. Karen Myrick has earned tenure at both USJ and QU. Dr. Myrick also maintains a clinical practice as a nurse practitioner in urgent orthopedic care. She has many years of experience teaching and was nominated for an "Excellence in Teaching" award in 2015 and 2017, as well as the recipient of the National Organization of Nurse Practitioner Faculty's "Outstanding Researcher of the Year Award."
In addition, she won the national Top Nurse Practitioners award from the Point of Care Network (POCN) two years in a row (2020 and 2021). Dr. Myrick's research focus is on athletes and sports medicine. The recipient of multiple grants, she works to improve the clinical health assessment of her patient population. She is the recipient of the National Association of Orthopedic Nurses (NAON) research grant award in 2021. Dr. Myrick's passion for patient care, education, and research are evidenced by her development and testing of a newly designed physical examination technique for determining hip labral tears, "The Hip Internal Rotation with Distraction (THIRD) Test." Dr. Myrick is the author of several textbooks, including Orthopedic and Sports Medicine Case Studies for Advanced Practice Nurses, Author Editor of Orthopedic Nursing Certification Review, coeditor of Advanced Health Assessment and Differential Diagnosis: Essentials for Clinical Practice, and a senior editor for the global interprofessional Journal of Clinical Case Reports. Karen is a triathlete, martial artist, and runner and the wife of Scott, the Head Athletic Trainer of a private preparatory school, mother of a 13-year-old, Kayden. Her interests are well-aligned with her expertise in the area and her research.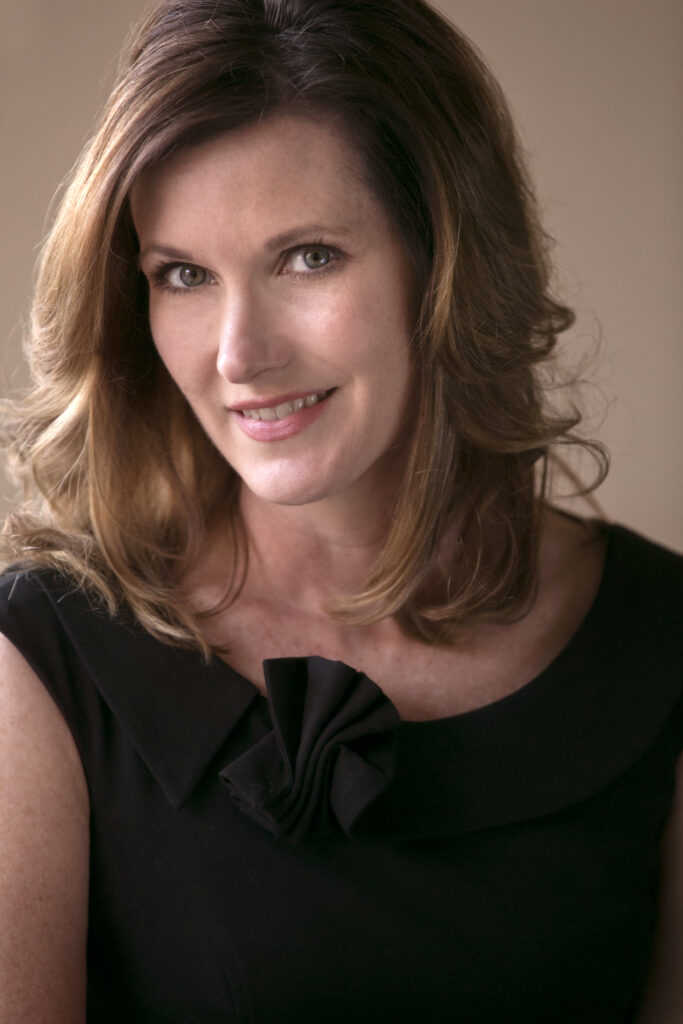 Terri Nagy, MPAS, PA-C, DFAAPA
Savannah • Myrtle Beach • Virginia Beach • Pensacola • Orlando
Practicing as a Physician Assistant is Terri's second career. She earned her undergraduate degree in Criminology from THE Ohio State University (OH-IO!) in 1991. Terri spent several years as a Social Worker helping at-risk infants, children, and adolescents prior to being accepted into her Physician Assistant program in 1996.
She earned her degree in Physician Assistant Studies through Cuyahoga Community College, graduating Summa Cum Laude.
She continued her education by completing a Post Graduate Physician Assistant Residency in Primary Care at The Cleveland Clinic Foundation in 1999. In 2003, Terri earned her Master of Science in Physician Assistant Studies from The University of Nebraska. In addition, Terri has achieved status as a Distinguished Fellow with the AAPA and a Diplomate Fellow with the SDPA.
As a Physician Assistant, Terri has worked in internal medicine, family medicine, and dermatology. She joined her first dermatology practice in 2003.
Terri has over 19 years of experience and knowledge in dermatology which she eagerly wants to share.
Terri has a true passion for impacting the lives of others. She has participated in several medical mission trips to Africa and Peru to provide health care to those with the greatest needs. Terri is also a Pathophysiology/Human Diseases Adjunct Instructor at Stark State College and has volunteered her time as a speaker and educator to several local organizations and colleges. She also serves as a mentor to new PA grads who have a passion for dermatology.
Over the past ten years, Terri has spoken for numerous state and national PA organizations. Her lectures include topics such as Pediatric Dermatology, Emergency Dermatology, Drug Eruptions, Dermatology Look-A-Likes, Current Events in Dermatology, and board review sessions.
In 2020, Terri decided the pandemic wasn't challenging enough and relocated to Colorado. She currently works for Vanguard Skin Specialists and spends her free time with her daughter Ashley and her pets, Lily and Chester.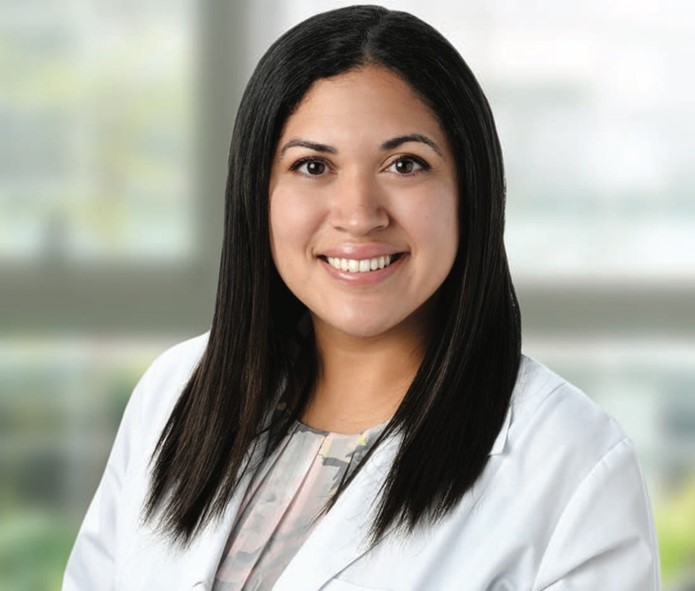 Melissa Rodriguez, DMSC, PA-C
Savannah • Myrtle Beach • Chicago • San Antonio • Las Vegas
Melissa A. Rodriguez, DMSc, PA-C, is a clinically practicing PA in obstetrics and gynecology (ob-gyn). Melissa serves as the current president for the Association for PAs in OBGYN and has spearheaded several initiatives, including the annual conference, the journal Artemis, and several publications. Special interests include developing and implementing policies and programs to improve access to quality patient care, team building through communication and partnerships, and health systems research. In addition, she is passionate about education, simulation, onboarding, and PA advocacy.