2021 CME Conference Speaker Bios
Risha Bellomo, MPAS, PA-C
Destin • Myrtle Beach • San Antonio • Orlando • Las Vegas
Risha Bellomo, MPAS, PA-C, has over 25 years of healthcare experience with 20 of those years in dermatology and aesthetics. She graduated with High Honors from the University of Florida with a Bachelor of Science in Microbiology and Chemistry and received her Master's Degree through the University of Florida's College of Medicine in Physician Assistants Studies. Risha is the Founder & Owner of Bellomo Consulting and BCI Management & Communications, in which she develops medical educational programs, speaks and consults nationally, runs national and regional meetings, and establishes strategic marketing plans for organizations and companies.
Risha is the managing director of Allele Medical, a concierge aesthetic, dermatology, and training facility.
Risha has been published numerous times in Skin & Aging, The Journal of Dermatology Physician Assistants, The Dermatologist, Physician Assistant Clinics, and Advanced for NPs and PAs. Risha co-founded the Florida Society of Dermatology Physician Assistants and is an editorial board member for The Dermatologist.
In her spare time, she loves spending time with her two sons, Austin and Enzo, and her husband, Phil. Her hobbies are boating, gardening, and video gaming.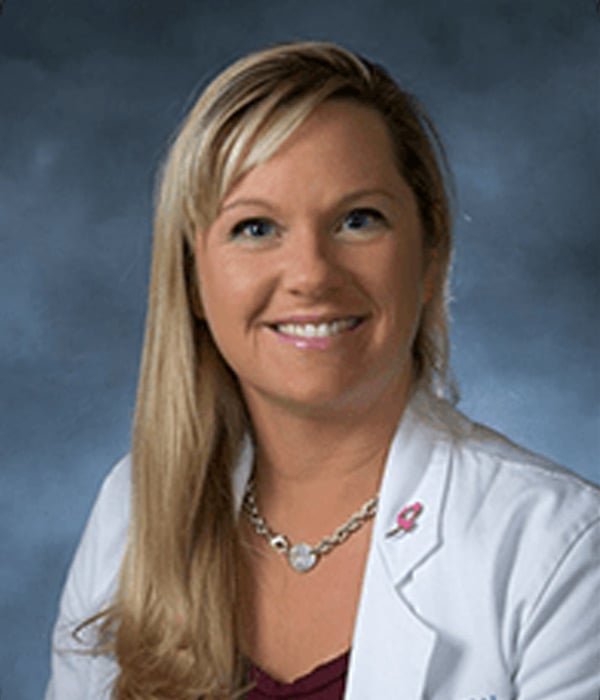 Jennifer Carlquist, PA-C, ER CAQ
Destin • Myrtle Beach • Virginia Beach • Chicago • Pensacola Beach • San Antonio • Orlando • Atlanta • Las Vegas
Jennifer works in the emergency room, full-time and part-time in a cardiology office in California. She specializes in electrophysiology and prevention of sudden cardiac arrest. Jennifer also speaks nationally on EKG and cardiology related topics. In her spare time, she enjoys painting, many of which are featured in the lectures today, cycling, and gardening. Jennifer was formerly a 911 paramedic of 13 years and one of the first PAs in the country to earn the emergency room certificate of added qualifications.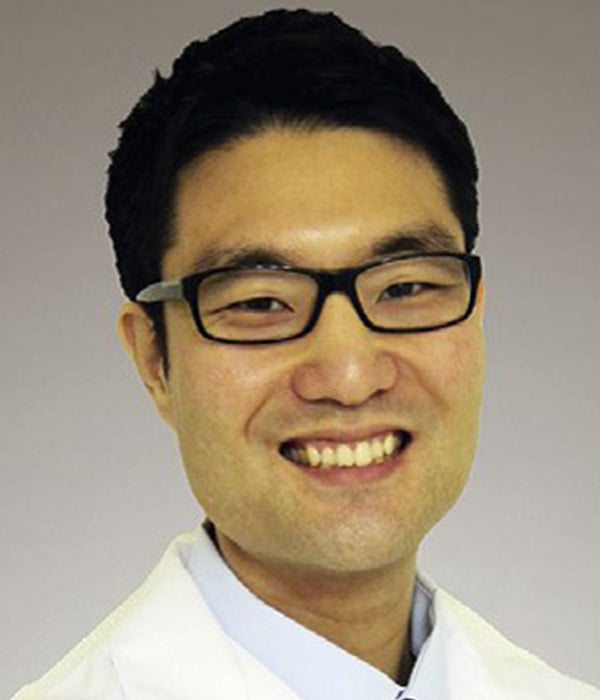 Ji Chun, PA-C, MPAS, BC-ADM
Myrtle Beach • Pensacola Beach • Orlando • Las Vegas
CJ received his Master of Physician Assistant Study at A.T. Still University and is Board Certified in Advanced Diabetes Management (BC-ADM). He practices at OptumCare Medical Group: Endocrine Division, in Orange County, California and is a Medical Science Liaison at Corcept Therapeutics.
He serves numerous roles outside of his clinical practice, including Immediate-past President of American Society of Endocrine PAs (ASEPA), the editorial board of Clinician Reviews, peer-reviewer for JAAPA (Journal of American Academy of PAs) and test committee for PANCE (PA National Certification Exam). He is an active speaker at local and national conferences in endocrine subjects.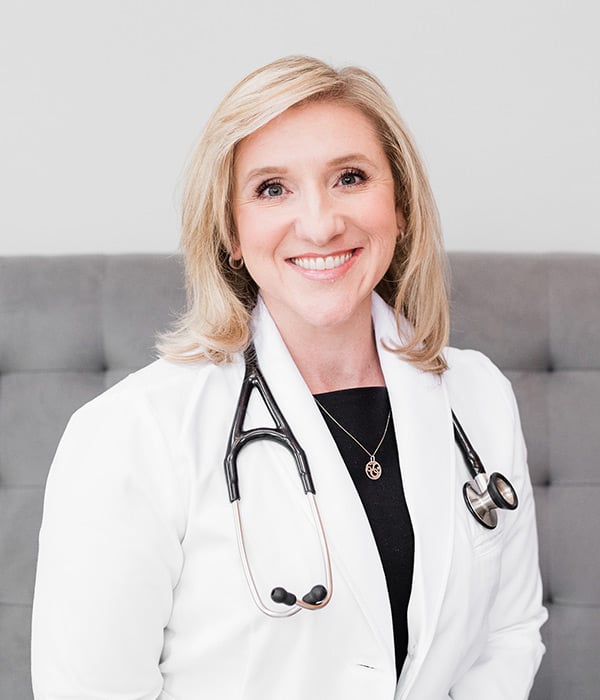 Aleece Fosnight, PA-C, CSC-S, CSE, NCMP, IF
Destin • Myrtle Beach • San Antonio • Atlanta • Las Vegas
Aleece Fosnight is a board-certified physician assistant specializing in sexual medicine, women's health, and urology. She earned her Master of Science in Physician Assistant Studies from the University of Kentucky in 2011 and completed a postgraduate certificate in sexual health counseling and education from the University of Michigan Sexual Health Certificate Program in 2014. She is currently a certified sex counselor, sexuality educator, and sex counselor supervisor through the American Association of Sexuality Educators, Counselors, and Therapists (AASECT).  Fosnight is an LGBTQIA+, kink-aware, and trauma-informed healthcare professional. Her clinical expertise includes pelvic floor dysfunction, urinary incontinence, pelvic organ prolapse, pelvic pain, low libido, interstitial cystitis, menopause transition, pregnancy/postpartum sexuality, female sexual health, transgender medicine, low testosterone, and erectile difficulties including erectile dysfunction, premature ejaculation, and delayed ejaculation.
Fosnight is the immediate past president for the Association of PAs in OBGYN (APAOG) and serves on many local, state, and national professional organization committees. She has published and contributed to several medical journals, including ones in the Journal of American Academy of Physician Assistants and the PA Clinics Journal, Special Topic: Women's Health. Fosnight regularly lectures for state, regional and national audiences, guest lectures at Wake Forest and the University of Kentucky PA programs, and is adjunct faculty at the University of Michigan Sexual Health Certificate Program and Brevard College.
Fosnight was the recipient of the Point of Care Network 2019 Top 10 PA Award for her contributions to the field of sexuality and women's health.  In 2019, Fosnight opened up her own private practice, the Fosnight Center for Sexual Health, and implemented the sexual health grand rounds curriculum at her local hospital and residency program.  Fosnight is also the founder of the Fosnight Foundation, a non-profit organization dedicated to the education and training of professionals in the sexual health field and provides funding for access to healthcare services in her local community.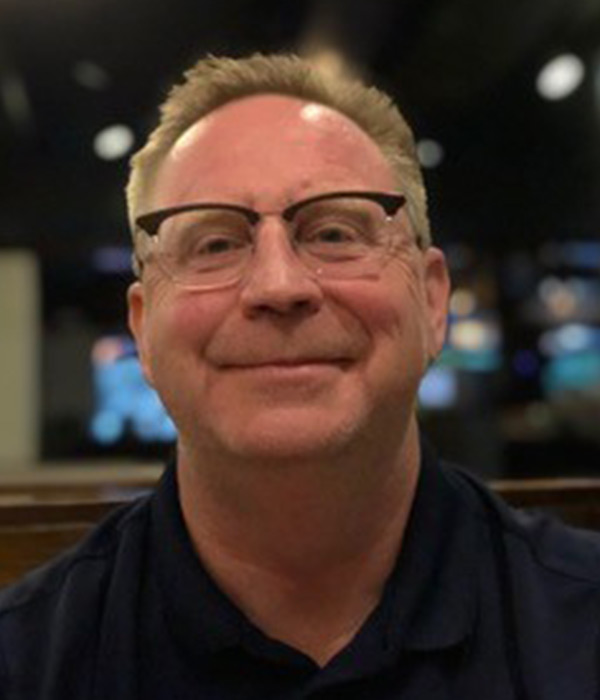 Tom Gocke, DMSc, ATC, PA-C, DFAAPA
Destin • Myrtle Beach • Pensacola Beach • Orlando • Las Vegas
Tom Gocke completed his undergraduate education at West Virginia University. He has earned a master's degree from the University of Arizona, is a graduate of the Physician Assistant Program at the Wake Forest University School of Medicine. Dr. Gocke earned a Doctor of Medical Science degree from the School of PA Medicine at the University of Lynchburg.
Tom is the President & Co-Founder of Orthopaedic Educational Services, Inc. OES provides online CME programs that focus on orthopaedic and musculoskeletal-related topics. Dr. Gocke has held leadership positions with Physician Assistants in Orthopaedic Surgery (PAOS). He was appointed as a PA-Liaison to the American Academy of Orthopaedic Surgeons (AAOS). Dr. Gocke is a former PA Course Co-director for the Musculoskeletal Galaxy and currently serves as a Principle Faculty member for the Musculoskeletal Galaxy course sponsored by the American Academy of Physician Assistants (AAPA) and the AAOS. Dr. Gocke is an Associate Editor for the Journal of Bone and Joint Surgery-Journal of Orthopaedics for Physician Assistants (JBJS-JOPA) and serves on the Editorial Review Board of the American Association of Surgical Physician Assistants (AASPA). Tom is a distinguished Fellow in the American Academy of Physician Assistants (AAPA). Dr. Gocke is a published author in peer-reviewed journals on topics related to orthopaedic injuries.
Kathleen Haycraft, DNP, FNP, PNP-BC, DCNP, FAANP
Virginia Beach • Chicago • Pensacola Beach • Atlanta
Dr. Kathleen Haycraft is a family, pediatric, and dermatology nurse practitioner, as well as a political activist for NPs. Her research interests are healthcare policy and dermatology. Dr. Haycraft has presented on policy and dermatology at local, regional, and national conferences and served on a variety of local and state boards representing many causes. Kathleen is the AANP Region 7 Director, the AANP 2009 State Award for Excellence winner, previous co-leader of the advanced practice for the Missouri Action Coalition and co-chair of Missouri Council of APRNs. She is a published author in books and journals.
In her early career, Kathleen was a critical care and emergency room guru. She left that arena for rural primary-care and she developed a passion for the rural and urban underserved citizens of Missouri. She is certified as a nurse practitioner in primary care, pediatrics, and dermatology.
Governor Kit Bond appointed Kathleen to the board for education. Speaker Tim Jones appointed her to the Committee of Citizens to Transform Medicaid. Kathleen was a diploma graduate of Blessing Hospital, attained her BSN at Hannibal LaGrange University, her MSN with a minor in business from the University of Columbia, where she later earned her post masters as a Family Nurse Practitioner. Kathleen attained her doctorate at UMKC where she was recognized as Alumni of the Year in 2014.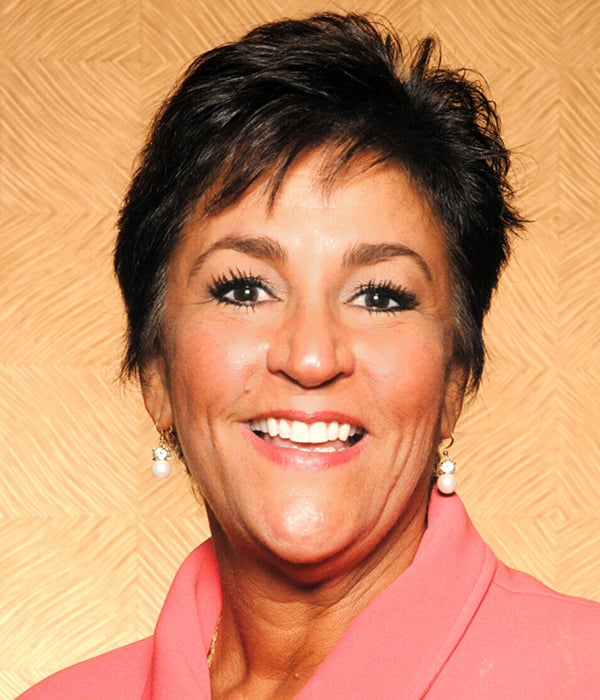 Shelagh Larson, DNP, APRN, WHNP-BC, NCMP
Virginia Beach • Chicago • Pensacola Beach • Orlando
Dr. Larson has spent her adult life taking care of women. From her days in L&D as an RN to a Women's Health Nurse Practitioner generalist in the hospital community clinic, then after getting her Doctorate became the founder of the Acclaim's Women's Menopause and Sexual Health clinic. She works with PA/MD/DO/NP students and residents on the needs of the older woman. She has presented on women's health across the county guiding provider by breaking down this complex and often confusing topic.
Dr. Larson currently represents North Texas at the American Association of Nurse Practitioners, past board member of the National Association of Nurse Practitioners, and active committee member at the North American Menopause Society. She has many publications, but her passion is speaking on topics related to women.
She is from Texas, as her accent will quickly reveal. She has two successful grown children, Leigh and Richard. And her baby, Shay, a rescue mutt that is confused when she is referred to as a dog and not a person.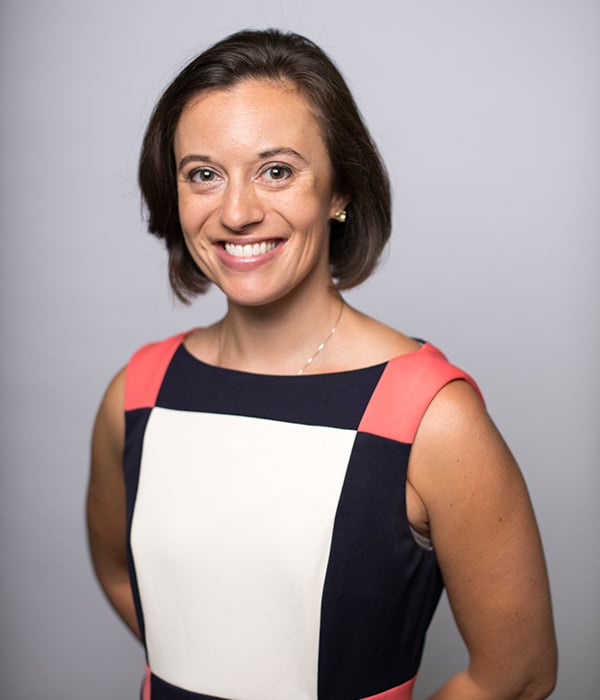 Laurel Short, DNP, FNP-C
Virginia Beach • Chicago • San Antonio • Atlanta
Dr. Laurel Short is a Physical Medicine and Rehabilitation Nurse Practitioner with Kansas City Bone & Joint Clinic in Overland Park, Kansas. She earned her undergraduate degree in Nursing from Luther College and a master's degree in Nursing from the University of Kansas. She completed her Doctor of Nursing degree at the University of Missouri-Kansas City with an emphasis on self-management for chronic migraines. Self-management for chronic conditions has been a focus for Dr. Short throughout her nursing career, and she often says that a major treatment goal is to "put patients back in the driver's seat of your life."
Dr. Short is a board-certified Family Nurse Practitioner and an active leader with the American Academy of Nurse Practitioners and the Academy of Spinal Cord Injury Professionals. Her clinical practice includes comprehensive musculoskeletal and neurologic rehabilitation medicine.
She is passionate about working with rehabilitation patients to maximize their function and wellness. Outside of the office, you'll find her training for endurance events, cooking, and chasing her two young kiddos.
Wendy Wright DNP, ANP-BC, FNP-BC, FAANP, FAAN, FNAP
Myrtle Beach • Pensacola Beach • Orlando • Las Vegas
Wendy received her Doctor of Nursing Practice in 2019 from the University of Alabama, Tuscaloosa.
She is a 1992 graduate of the Adult Primary Care Nurse Practitioner program at Simmons College in Boston, Massachusetts, and completed a family nurse practitioner post-master's program in 1995.  She is an adult and family nurse practitioner and the owner of two nurse practitioner owned and operated clinics within New Hampshire named: Wright & Associates Family Healthcare.  Her family practices have won numerous awards, including Top Providers in New Hampshire 2018, Top 20 Fastest Growing Family Business, and Top 20 Women-Owned Business in New Hampshire.  In addition, she is the Owner of Partners in Healthcare Education, a medical education company.  She is the Past President of NPACE and the Senior lecturer for Fitzgerald Health Education Associates.
She is the recipient of numerous awards and was chosen by the American Association of Nurse Practitioners as the 1999 recipient of the New Hampshire State Excellence Award.  In addition, she received the 2009 NH Nurse Practitioner of the Year and the 2014 Top 5 Women in New Hampshire Business Award.
In 2005, she was inducted as a Fellow into the American Academy of Nurse Practitioners; in October 2014, a Fellow in the American Academy of Nursing, and in March 2017, a Fellow into the National Academies of Practice.
She is the founder of the NH Chamber of Entrepreneurial Nurse Practitioners, an organization designed to assist nurse practitioners with independent practice issues.  In addition to full-time clinical practice, she presents nationally to different audiences and has been a speaker at over 1000 conferences in 47 states.  She is the nurse practitioner representative to the State of NH Immunization Advisory Board.
She has been a medical media spokesperson for numerous companies and has appeared on radio, television, and in print magazines.  Wendy is frequently consulted by malpractice attorneys around the area of clinical practice and has worked on more than 100 malpractice cases involving nurses and nurse practitioners.
Daniel Wood, PA-C
Myrtle Beach • Pensacola Beach • Orlando • Las Vegas
Daniel Wood has been in practice as a physician assistant with an emphasis in pediatrics since graduation in 2000.  He received his Bachelor of Science in Biology and Chemistry from the University of Akron and his Master's in Physician Assistant Studies from the University of Nebraska. Currently, he practices both inpatient and outpatient pediatrics.  He works in the Pediatric Intensive Care Unit (PICU) at UT Health in San Antonio. Also, he is a clinical instructor with the School of Medicine at the  University of Texas Health Science Center at San Antonio in San Antonio, Texas. He works outpatient at the Pediatric Center of North Austin in Austin, Texas. He is a fellow of the American Academy of Physician Assistants.
Mr. Wood has taught extensively on issues involving children, including social media use, congenital heart disease, pediatric head trauma, ADHD, Bronchiolitis, and constipation.
He served as the President for the Society of PA in Pediatrics from 2003-2005. He served on the AAPA Leadership Council from 2006-2008. He is the recipient of the Pediatric PA of the year for 2018. In addition, he has published peer-reviewed articles in Advance for Physician Assistants.  He also works internationally annually providing care to children in the community Quetzaltenango, Guatemala, supervising medical students from the University of Texas Medical School in San Antonio.