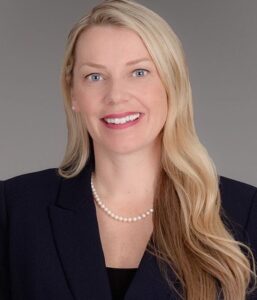 Cardiovascular disease remains a significant cause of morbidity and the number one cause of mortality in the United States. Chest pain is one of the most common symptoms prompting patients to seek medical evaluation in primary care and the emergency department. The etiologies of chest pain range from life-threatening conditions to those that are relatively benign. Distinguishing between serious and benign causes of chest pain is imperative skill for clinicians to have as diagnostic timeliness has significant impact on patient outcomes. Utilization of a structured history, directed physical exam, and appropriate diagnostic testing approach helps guide the clinician to the appropriate diagnosis and treatment plan.
In late 2021, the American College of Cardiology/American Heart Association released the "AHA/ACC/ASE/CHEST/SAEM/SCCT/SCMR Guideline for the Evaluation and Diagnosis of Chest Pain". The 2021 Chest Pian Guideline provided patient-centric recommendations for clinicians to triage, diagnose, and successfully evaluate patients presenting with chest pain.
The top takeaway messages from the updated Chest Pain Guideline include:
The importance of the initial assessment of chest pain to effectively triage patients.
How to appropriately classify chest pain symptoms. Acute versus stable:

Acute:

New onset
Change in pattern, intensity, or duration

Stable:

Chronic
Associated with consistent precipitants such as exertion or emotional stress

Chest pain should be further classified as "cardiac", "possible cardiac" or "noncardiac".

Patients with acute chest pain should seek immediate care and evaluation by calling 911.
In all patients that present with acute chest pain, regardless of setting, an electrocardiogram should be obtained within 10 minutes of arrival. Cardiac troponin should be measured as soon as possible after presentation to the emergency department to evaluate for myocardial injury.
High sensitivity troponins are the preferred test for establishing a biomarker diagnosis, given their ability to rapidly detect myocardial injury.
A structured risk assessment should be used for evaluation.
Identify patients that would most likely benefit from further testing: those at intermediate to high pretest risk of obstructive coronary artery disease.
For patients with chest pain determined to be "low risk", urgent diagnostic testing for suspected coronary artery disease is not needed.
For clinically stable patients presenting with chest pain, the guidelines highlight the importance of shared decision-making on the risks, benefits, and alternatives with patients.
The complete guideline can be reviewed for free with open access at 2021 ACC/AHA/SCAI Guideline for Coronary Artery Revascularization (jacc.org).
See Jennifer Ballard-Hernandez, DNP, NP, FAHA, FACC, FAANP speak at a 2022 Skin, Bones, Hearts & Private Parts CME Conference. Click here to find out where you can see her live and in-person!
References:
Gulati, M., Levy, P. D., Mukherjee, D., Amsterdam, E., Bhatt, D. L., Birtcher, K. K., Blankstein, R., Boyd, J., Bullock-Palmer, R. P., Conejo, T., Diercks, D. B., Gentile, F., Greenwood, J. P., Hess, E. P., Hollenberg, S. M., Jaber, W. A., Jneid, H., Joglar, J. A., Morrow, D. A., O'Connor, R. E., … Shaw, L. J. (2021). 2021 AHA/ACC/ASE/CHEST/SAEM/SCCT/SCMR Guideline for the Evaluation and Diagnosis of Chest Pain: A Report of the American College of Cardiology/American Heart Association Joint Committee on Clinical Practice Guidelines. Circulation, 144(22), e368–e454. https://doi.org/10.1161/CIR.0000000000001029