It's estimated that physicians spend an average of 16 minutes on electronic medical records (EMRs) for every patient, with a recent study revealing that all that time adds up to an average of 4.5 hours per day. Perhaps not surprisingly, the time spent on EMRs can be a major source of frustration – especially when it exceeds the time spent with patients: A 2019 study showed that first-year doctors spend three times more hours on EMRs than on patient care.
To find out how some of the medical community's best physicians, physician assistants, and nurse practitioners streamline and manage what some may consider a "necessary evil," we at Skin, Bones, Hearts & Private Parts reached out to some of our CME Conference speakers for their insights. Victor Czerkasij, a certified nurse practitioner who has seen thousands of dermatology patients over his 20+ year-long career, shared his sanity-saving tips on charting – a critically important component of providing outstanding care.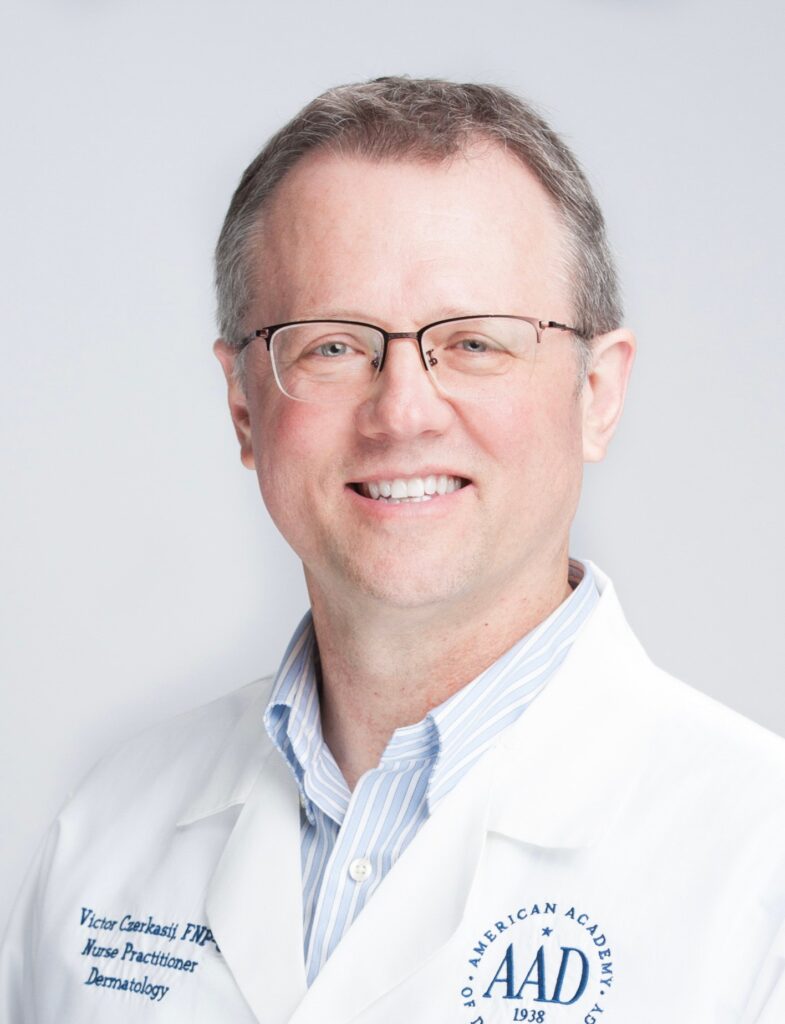 Charting Patient Cases
DO IT NOW!
Too many friends and clinician colleagues spend lunch "catching up on all the charting" as they attempt to move through the patient cases first and rely on jotted notes and memory later. But immediacy lends to accuracy, which is a hallmark of a professional chart.
KEEP IT FACTUAL!
There is no room or need to write prose. "The patient angrily stomped her feet …" or "He narrowed his eyes as he refused my advice …" isn't necessary. It's better to use the banality of "Following a risk vs benefit discussion, the patient declined therapy and opted to use tea tree oil from home." It avoids unnecessary drama and focuses on the facts. Be sure to document non-compliance and refusal of care, however, and if necessary for explaining the encounter, use quotes to capture someone's exact words.
BALANCE EMR vs PATIENT TIME!
It is a temptation to keep our heads down in our EMR System, but patients crave eye contact and attention, so be sure to maintain time between both that is sensitive to a positive bedside manner.
WATCH THOSE ACRONYMS!
My mistake was coming from one hospital where we use "PSF" for describing the intact skin of Caucasians (pink, smooth and firm) and bringing it into a new clinic. There was a lot of head-scratching, so I learned the company-accepted shorthand. Even better, write out what you mean.
"SOAP" STILL WORKS!
An orderly flow of events in a chart is still the foundation for how we assess, treat and diagnose. Subjective (what the patient's perspective is), Objective (what the provider's view revealed), Assessment (blending the two realities), and Plan (addressing the problem) is a reliable way to chart.
"I have always fallen on the side of the field with the players who strongly believe 'if it isn't documented, it didn't happen, and if it is documented, it did happen,'" added Terry Nagy, a physician assistant in a dermatology practice and frequent CME Conference speaker. "I don't think you can over-document, as long as the chart represents the interaction with the patient and is factual and respectful. Remember, a patient's chart is a legal document, so it should contain all the demographics, the patient's chief complaint, history of present illness (HPI), assessment, diagnosis, and your treatment plan. It should be concise, including counseling and handouts provided, and it should leave no room for misinterpretation. It also should not have any personal opinions or comments about your interaction with the patient."
Skin Bones CME Conferences
Hit the reset button while earning continuing medical education credits at our CME conferences, where you can travel to a vacation destination; earn CME credits with like-minded nurse practitioners, physician assistants, and physicians; and 'unplug' while enjoying a new locale! Check out our upcoming Skin, Bones, Hearts & Private Parts 2023 CME Conferences and 2024 CME Conferences! At every event, the best of the medical community gathers to earn CME credits, network, and gain knowledge on dermatology, orthopedics, cardiology and emergency medicine, women's health, pain management and pharmacology, diabetes, ER, and mental health. On-line CME courses and Virtual CME are also available so you have the option of earning CME credits online.