2022 CME Conference Speaker Bios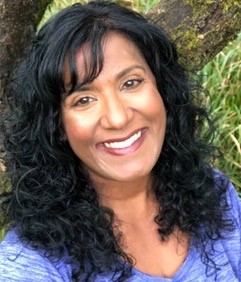 Lakshi M. Aldredge, MSN, ANP-BC, DCNP
Ms. Lakshi Aldredge is an Adult Nurse Practitioner who practices at the VA Portland Healthcare System in the Dermatology Service and is also the Director for the Primary Care NP Residency Program. She obtained her Master of Science in Nursing Degree from the University of Portland in 1998 and national certification as an Adult Nurse Practitioner that same year. She received her Dermatology Nurse Practitioner Certification in 2018. She is Past Chair of the Nurse Practitioner Society of the Dermatology Nurses' Association (DNA), Past President of the DNA, and past Co-chair of the Dermatology Specialty Practice Group of the American Academy of Nurse Practitioners.
Ms. Aldredge currently serves as the President of the Society of Dermatology Nurse Practitioners. She is a member of the National Psoriasis Foundation Emeritus Medical Advisory Board and served on the Editorial Board for the Journal of the Dermatology Nurses' Association and is Associate Editor for Journal of Psoriasis and Psoriatic Arthritis. She has a special interest in psoriasis, as well as in educating health care providers about the role of NPs in the field of dermatology. Ms. Aldredge has published numerous articles on the management of patients with psoriatic disease. She received the VA's Nursing Excellence Award in 2008 and the President's Award from the DNA in 2015. She also received the 2016-17 Outstanding Allied Health Award from the National Psoriasis Foundation. In March 2021, she was selected as a Fellow of the American Association of Nurse Practitioners.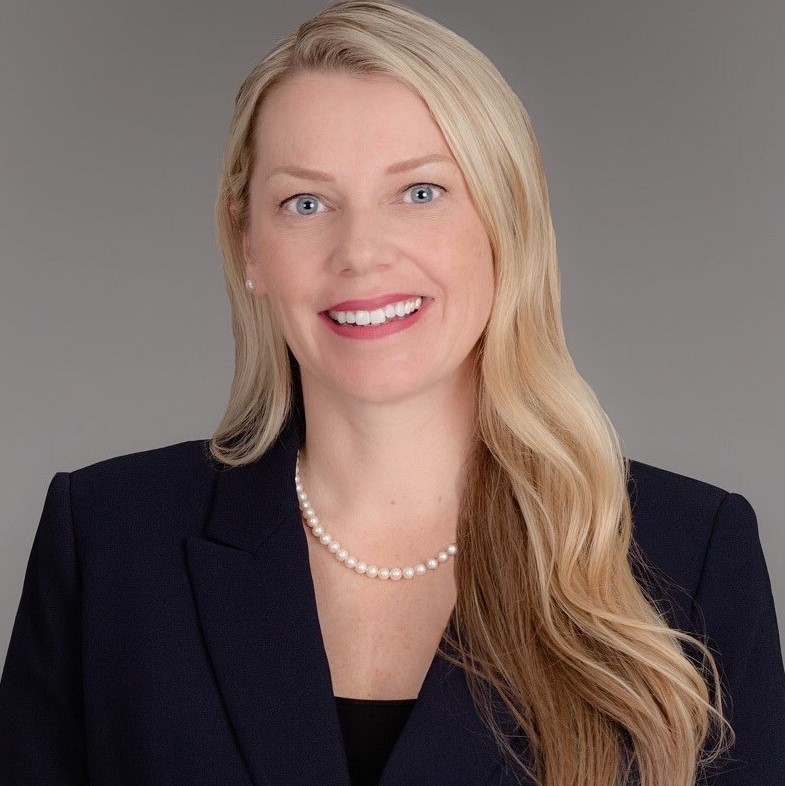 Jennifer Ballard-Hernandez, DNP, FACC, FAHA, FAANP
Jennifer Ballard-Hernandez is a Cardiology Nurse Practitioner at the Tibor Rubin VA Medical Center in Long Beach, California. She is a volunteer Assistant Clinical Professor for the University of California, Irvine, School of Nursing. Dr. Ballard-Hernandez completed her Family Nurse Practitioner training at the University of California, Irvine, and her Acute Care Nurse Practitioner training at the University of Pennsylvania. She has been appointed as a Fellow of the American College of Cardiology (ACC), the American Heart Association, and the American Association of Nurse Practitioners (AANP).
Dr. Ballard-Hernandez has dedicated the last twenty years of her nursing career to the discipline of critical care and cardiology. She has been a strong advocate for and leader in nursing practice issues on national, state, and local levels throughout her career. Dr. Ballard-Hernandez serves on several national professional committees and is currently appointed to the Federal Cardiology Section Leadership Council for the American College of Cardiology. She was the first nurse appointed to co-chair the VA/DoD Dyslipidemia Clinical Practice Guidelines and serves on the VA/DoD Hypertension Clinical Practice Guidelines Writing Group.
Dr. Ballard-Hernandez has received numerous awards and accolades for her exceptional clinical practice and dedication to the nursing profession, including the Circle of Excellence Award from the American Association of Critical Care Nurses, Cardiac Care Associate of the Year Award from the ACC, and the Dean's award during her undergraduate years. Most recently, she was awarded ACC's 2020 Distinguished Associate Award and the 2021 California State Award for Excellence from AANP.
Dr. Ballard-Hernandez has published numerous articles in peer-reviewed journals and presented several abstracts at several local and national conferences, which reflect her commitment to extending the scientific basis for nursing practice.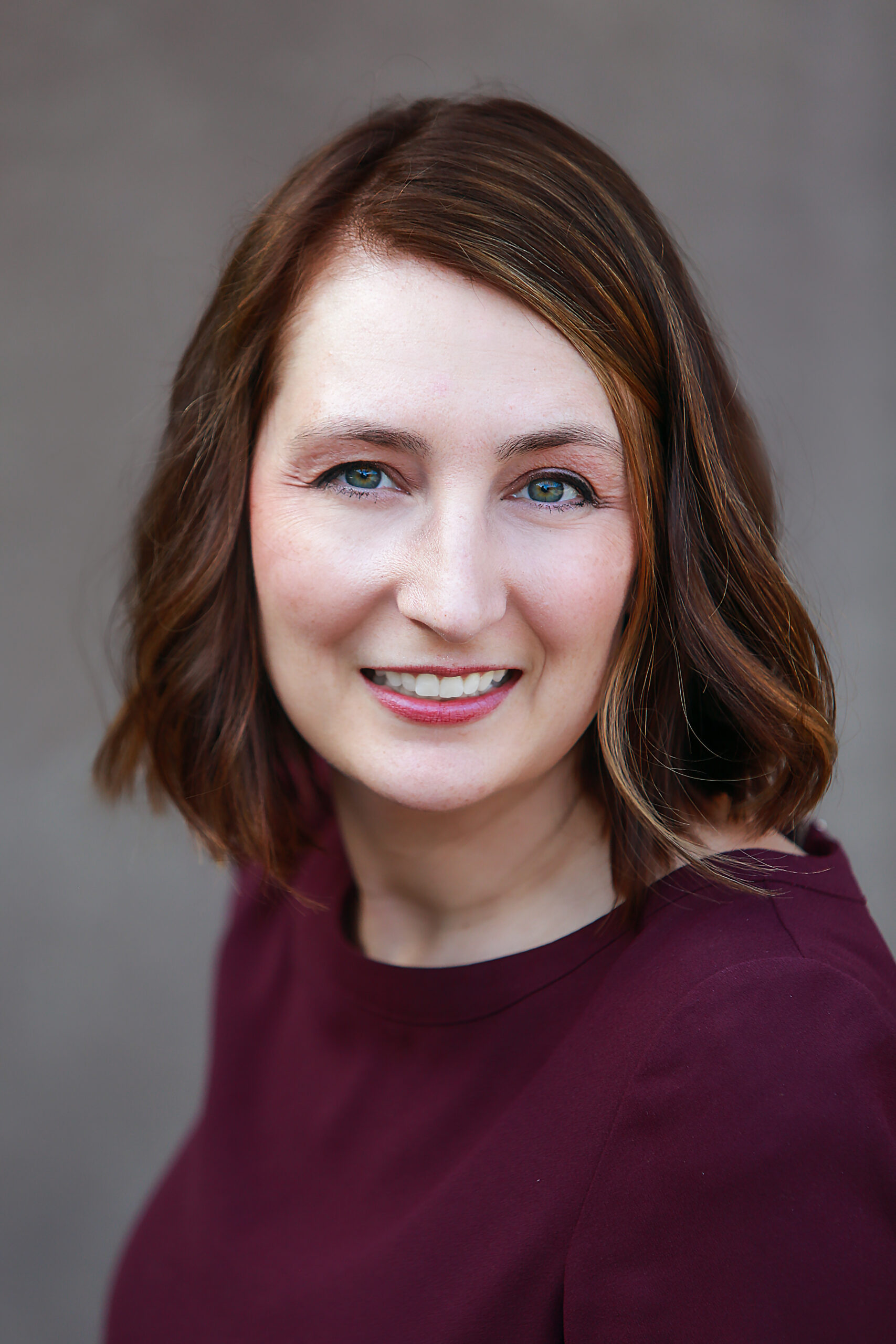 Sarah Bolander, DMSc, PA-C, DFAAPA
Sarah Bolander is an Associate Professor in the PA program at Midwestern University and Adjunct Faculty in the Doctor of Medical Science (DMSc) program at the University of Lynchburg. Dr. Bolander is a graduate of both of these programs earning her Master of Medical Science Degree at Midwestern and her DMSc Degree with a focus in medical education at the University of Lynchburg. She has worked clinically in orthopaedics since 2008 and continues to work in pediatric orthopaedics part-time.
Dr. Bolander serves her profession both locally and nationally.  She is a Distinguished Fellow with the American Academy of Physician Assistants (AAPA) and an active member of the Physician Assistant Education Association (PAEA), Arizona State Association of Physician Assistants (ASAPA), and Physician Assistants in Orthopaedic Surgery (PAOS).  She is the 2021-2022 ASAPA President and an Arizona Representative for the AAPA House of Delegates.  She serves on the Education Steering Committee for PAEA and is the CME Workshop Lead for PAOS.
Dr. Bolander regularly presents at local, regional, and national conferences.  She is published in several peer-reviewed journals, including Clinician Reviews, JBJS JOPA, and JAAPA, on various musculoskeletal topics. Dr. Bolander is also publishing a comprehensive medical question review book with several of her colleagues, with an anticipated release date in 2022.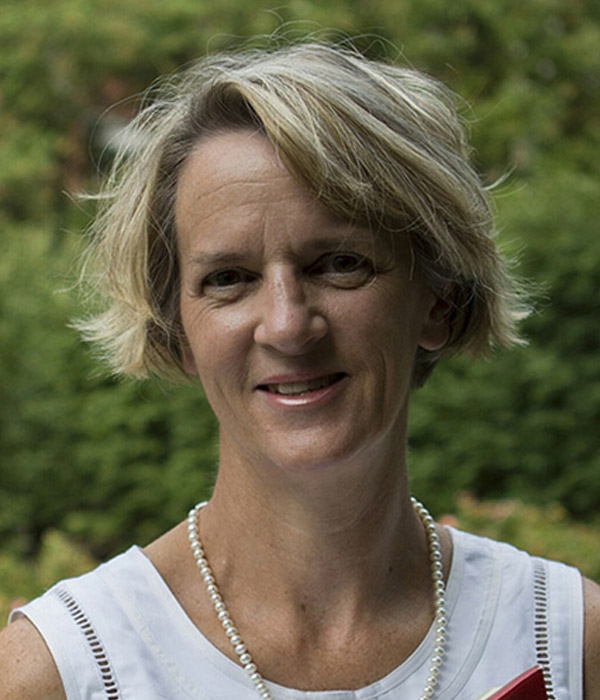 Leslie Davis, PhD, RN, ANP-BC, FAANP, FACC, FAHA, FPCNA
Dr. Leslie Davis is a full-time Associate Professor of the School of Nursing at the University of North Carolina (UNC) at Chapel Hill, where she teaches in the masters, DNP, and Ph.D. programs.  She also maintains a part-time Nurse Practitioner (NP) practice with the Division of Cardiology at UNC Chapel Hill.
Dr. Davis earned her BSN, MSN, post-master's Adult Nurse Practitioner, and Ph.D. from the UNC Chapel Hill School of Nursing.  She is a fellow in the American College of Cardiology, the American Association of Nurse Practitioners, the American Heart Association, and the Preventive Cardiovascular Nurses Association. The American College of Cardiology also awarded Dr. Davis the 2021 Distinguished Associate Award.  She is also a certified hypertension clinician through the American Society of Hypertension.
As a clinician, she focuses on adults with heart failure, hypertension, and acute coronary syndromes. Her research interests include self-care and symptom management with women who have experienced cardiovascular conditions, including those with a recent acute coronary syndrome event.
She is currently an Associate Editor for the Journal for Nurse Practitioners, where she also served as guest editor for two special cardiovascular editions in 2013 and 2019.  In addition to being editor of her book, Cardiovascular Nursing Secrets (2004), she has authored or coauthored over 40 papers in peer-reviewed journals, including three expert consensus documents related to heart failure with the American College of Cardiology, 12 book chapters, and other scholarly products related to cardiovascular topics. Dr. Davis has also participated as an invited expert in five Heart House Roundtables and served as faculty, co-chair, chair of workgroups, and various CME events on heart failure, hypertension, and stroke prevention-related topics.  She is nationally recognized for her service and expertise in cardiology, often the only nurse or nurse practitioner at the table.  She is eager to share her pearls with new and seasoned health care team members to provide evidence-based care for all patients with cardiovascular conditions.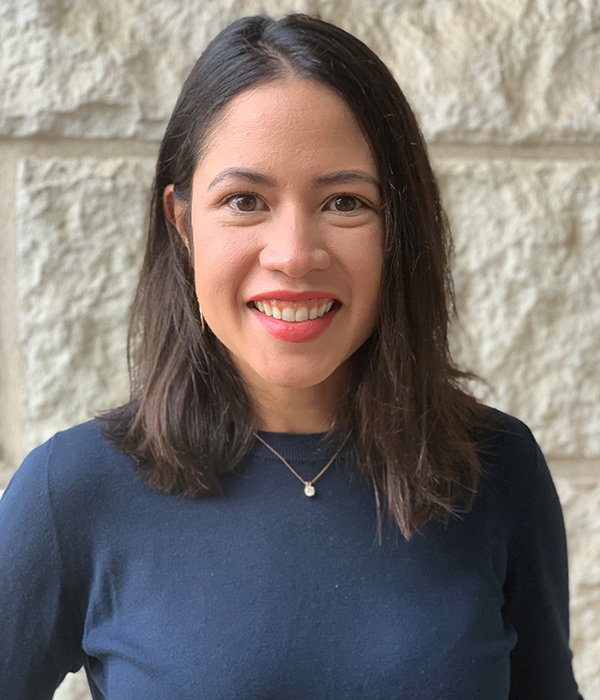 Cynthia Griffith, MPAS, PA-C
Cynthia Griffith is a Dermatology Physician Assistant in Dallas, Texas, and earned her Master of Physician Assistant Studies from UT Southwestern Medical Center. Cynthia is the co-creator of a High-Risk Skin Cancer Transplant clinic for patients who are immunosuppressed after a solid organ or bone marrow transplant. She also practices general adult medical dermatology. Cynthia is the Grand Rounds Editor for the Journal of Dermatology Physician Assistants. She is a guest lecturer in the UT Southwestern PA program and a lecturer at local, regional, and national conferences. She is a member of the Texas Academy of Physician Assistants, the Society for Dermatology Physician Assistants, and the American Academy of Physician Assistants. Cynthia was awarded UT Southwestern's PA of the year in 2017 and Point of Care Networks America's Top PAs of 2020. When not practicing, Cynthia is an avid sailor, marathoner, and long-distance cyclist.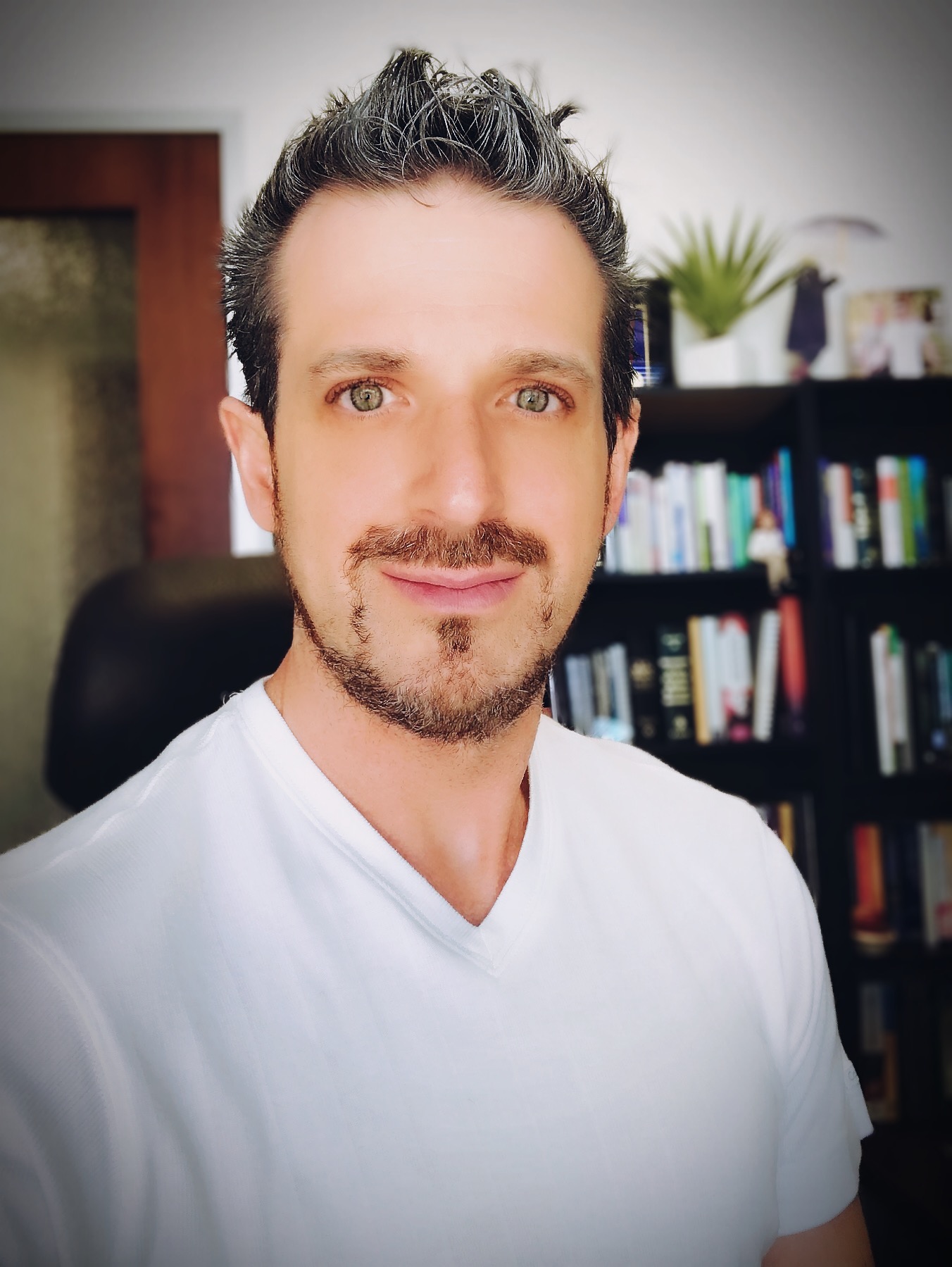 Josh Hamilton, DNP, RN-BC, FNP-C, PMHNP-BC, CTMH, CNE, FAANP
Dr. Josh Hamilton is in private practice in Las Vegas, NV. With more than two decades of nursing experience, he also holds professorial appointments, leadership positions, and consults extensively in the higher education space. Previously, he was Associate Medical Director for the largest managed care behavioral health network in the Desert Southwest. He served on the Nevada Board of Nursing's Advanced Practice and Educational Advisory Committees and spearheaded the Donate Life campaign at the state level.
His professional interests include neurobiology, pharmacology, and epigenetics. He is an internationally recognized speaker on these (and related) topics at conferences and professional meetings. He works with various organizations to develop, review and present live and enduring continuing education activities. Engagements include the American Association of Nurse Practitioners, Fitzgerald Health Education Associates, Myriad Neuroscience, MedIQ, Nurse Practitioner Continuing Education Associates (NPACE), and Vindico Medical Education. He serves on the psychiatric medication working group at the Center of Excellence in Regulatory Science & Innovation, an FDA-sponsored project at the University of Maryland.
Dr. Hamilton earned his doctorate in nursing from Rush University in Chicago. At the University of Wyoming, he earned a baccalaureate degree in Natural Science and Mathematics and a master's degree in Nursing. He also has an undergraduate degree in Biology. He is nationally certified as a psychiatric-mental health nurse, family nurse practitioner, family psychiatric nurse practitioner, telemental healthcare provider, and nurse educator. He was recognized as a doctoral scholar by the National League for Nursing and is a fellow of the American Association of Nurse Practitioners. He was recognized for establishing a unique clinic structure that improves access to cost-effective, convenient, quality mental healthcare. His academic connections fostered synergies and renewed attention to nursing education that focuses on care for the vulnerable mentally ill population in Nevada and across the nation. Dr. Hamilton is also a master clinical psychopharmacologist (through the Neuroscience Education Institute), and he was the 2015 Distinguished Alumnus at his alma mater, the University of Wyoming. He is the Nevada state representative for AANP.
A classically trained pianist, Dr. Hamilton enjoys live music, international travel, and automobiles. He is an active supporter of local animal rescue and rehoming efforts and charities that provide critical transportation for patients in need of distant life-saving specialty healthcare. Dr. Hamilton grew up in Casper, Wyoming, with his sights set on medical school. He initially pursued a nursing degree, thinking the experience would make him a better physician. Along the way, he discovered an affinity and passion for the humanistic, health-promoting philosophy of nursing. He has since devoted his career to clinical practice, furthering the profession's cause and educating future leaders in the healthcare field.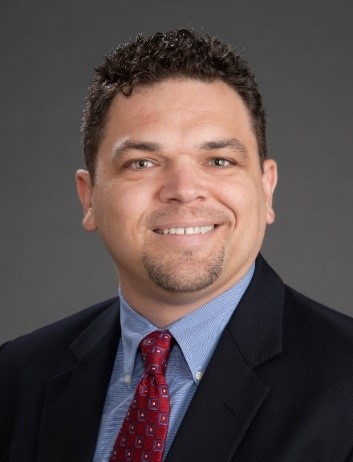 Zachary Hartsell, DHA, PA-C
Zachary Hartsell is a Hospital Medicine PA and Adjunct faculty member at Wake Forest Baptist Medical Center in Winston Salem, North Carolina. Zachary also works as a healthcare consultant specializing in workforce design and optimization and has extensive healthcare administration experience. Zachary originally graduated from Touro College in 1999 and has nearly 20 years of experience as a PA in hospital medicine, emergency medicine, and cardiology. Additionally, he participated in the initial pilot program introducing PAs to the National Health Service Scotland and worked outside of Glasgow in emergency medicine for a year. Zachary serves on the Journal of the American Academy of Physician Assistants editorial board and is a frequent speaker nationally and at hospital medicine conferences. Zachary is completing his Doctorate in Health Administration and, when not studying, enjoys baseball and scuba diving with his family.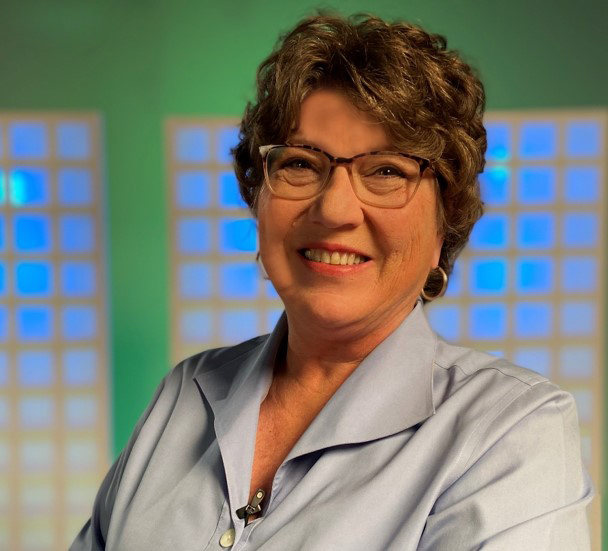 Debbie Hinnen, APN, CDCES, BC-ADM, FAAN
Debbie has been an Advanced Practice Nurse and diabetes educator for over thirty years. She currently practices at Memorial Hospital, University of Colorado Health, in Colorado Springs on a multidisciplinary team. She provides clinical services and teaches for their ADA nationally recognized comprehensive self-management program.
Debbie is involved extensively with the Association of Diabetes Care and Education Specialists, having served as their National President. She was awarded the prestigious Distinguished Service Award and was honored with their "Fellow" designation.
Additionally, Debbie was inducted as a Fellow into the American Academy of Nursing in 2003. She has also served on the national board of directors for the American Diabetes Association. Currently, Debbie serves on the ADA board for Colorado.
Current faculty positions include the University of Colorado, College of Nursing, and Wichita State University, Graduate Nursing Dept. She has also served as faculty with the School of Pharmacy at the University of Kansas and Creighton and the Physician Assistant Program at Wichita State University. In addition to clinical and academic efforts, Debbie regularly publishes and speaks nationally and internationally.
Most importantly, she is a Yia Yia (grandmother). Just ask if she has any cute pictures of Gar, Charlie, and bonus, baby Max.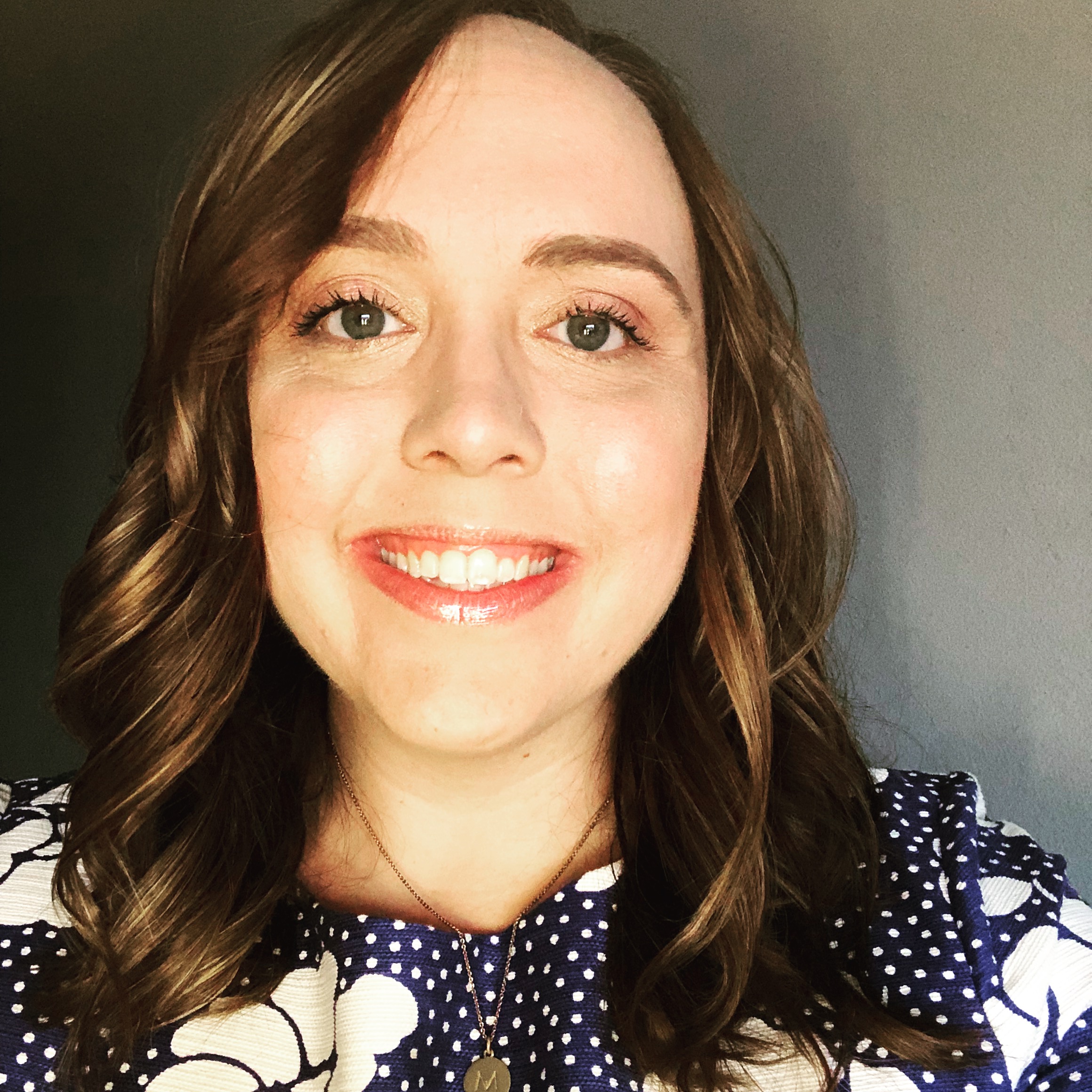 Melissa Kalensky, DNP, FNP-BC, CNE
Dr. Kalensky is a board-certified Family Nurse Practitioner with clinical practice experience in pediatrics, family, internal, and emergency medicine. She earned an undergraduate degree in biology and psychology from Coe College and completed her Master of Science in nursing at the University of Illinois at Chicago. She earned her Doctor of Nursing Practice from Vanderbilt University in 2015, emphasizing teaching, and is a Certified Nurse Educator through the National League of Nursing. Since 2015, Dr. Kalensky has also served as faculty within the Family Nurse Practitioner program at Rush University in Chicago.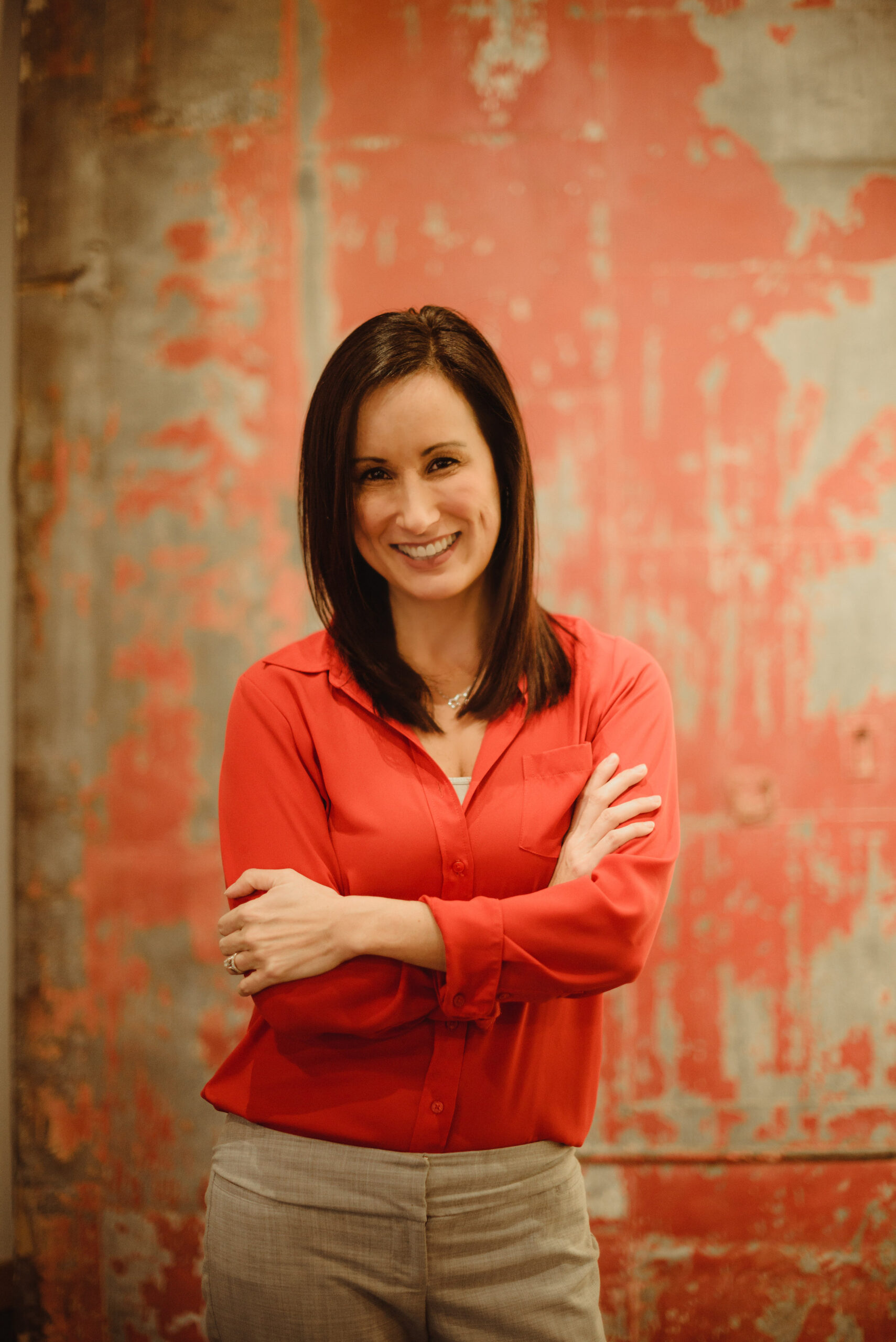 Nisha McKenzie, PA-C, CSC, NCMP, IF
Nisha McKenzie is a PA in Grand Rapids, MI. She has been practicing for nearly 20 years, spending her first nine years in Family Practice and the next ten years in OB/GYN with a specialty focus on Female Sexual Medicine. Nisha completed postgraduate training at the University of Michigan in the Sexual Health Certificate Program in 2014 and began serving as Teaching Faculty in the program shortly after graduating.
She is a Fellow of the International Society for the Study of Women's Sexual Health, a Nationally Certified Menopause Practitioner, and an AASECT Certified Sexuality Counselor. She serves as Affiliate Clinical Faculty and Guest Lecturer for the Grand Valley State University Physician Assistant Program and Western Michigan University Physician Assistant Program, teaching multiple different courses within Women's Health. She also guests lecture in local residency programs on topics regarding Women's Health and Sexuality.
In 2016 Nisha opened a Sexual Medicine clinic within the OB/GYN clinic she was then employed. In 2019 she left that clinic and in 2020 opened her own Multispecialty Women's Health Clinic, incorporating collaborative gynecologic care and pelvic/sexual health.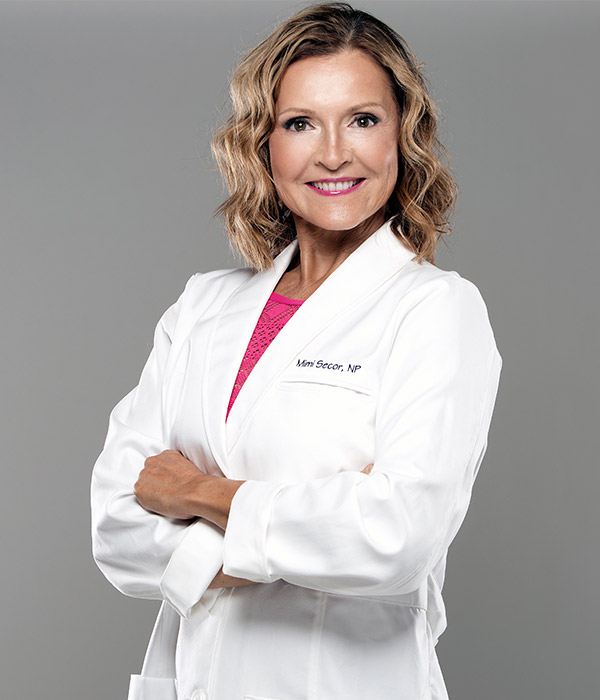 Mimi Secor, DNP, FNP-BC, FAANP, FAAN
Dr. Mimi Secor is a Nurse Practitioner, national speaker/educator, a #1 International Best-selling author, and a health and fitness advocate. She has worked for 43 years as a Family Nurse Practitioner specializing in women's health and, more recently, health and fitness.
She is senior faculty with Advanced Practice Education Associates (APEA), Lafayette, LA. In 2015, Dr. Secor earned her Doctorate in Nursing Practice (DNP) degree from Rocky Mountain University of Health Professions in Provo, Utah. She is a Fellow in both the American Association of Nurse Practitioners (AANP) and the prestigious American Academy of Nursing (AAN).
Mimi has published extensively, including her NEW #1 International Best-selling book, Debut a New You: Transforming Your Life at Any Age, NEW 2018 (4th edition) co-authored textbook, Advanced Health Assessment of Women; Skills and Procedures, and her new 2018 (2nd edition) co-authored textbook, Fast Facts About the Gynecologic Exam for Nurse Practitioners, PAs and Midwives– both by Springer Publishing. She has received several awards, including the Lifetime Achievement Award from the Massachusetts Coalition of NPs (MCNP) and the Student Service Award from Rocky Mountain University, BOTH, for her contributions to the NP profession.
Dr. Mimi Secor is in business with her daughter (a Pro Body Builder, Trainer, and Health Coach), as "Coach Kat and Dr. Mimi," helping NPs become Healthy and Fit. They offer a variety of online programs, including a 6-month intensive mentorship program. After losing weight and becoming healthy during her DNP, a year later, in 2016, she was in her 1st bodybuilding competition, making her "Debut at Age 62," and in 2018, she placed 2nd in her fourth competition.
Mimi has years of media experience, including radio host on ReachMD. She has also been a guest on Good Morning America, interviewed by the Wall Street Journal, Boston Globe, and many others. She is a frequent guest on various podcasts nationally, internationally and is quoted in numerous articles.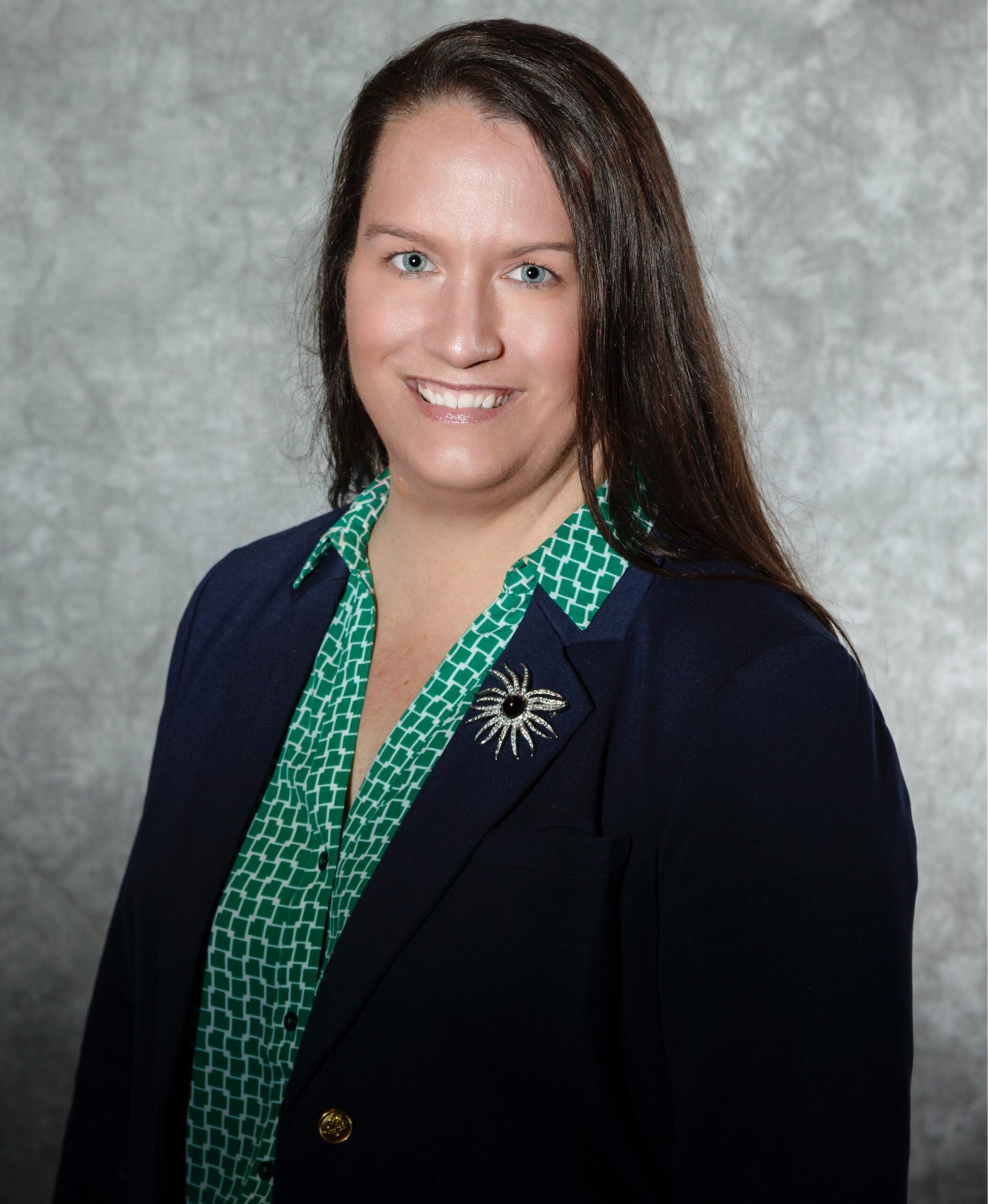 Brett Snodgrass, FNP-C, CPE, ACHPN, FAANP
Brett Badgley Snodgrass has been a Registered Nurse for 23 years and a Family Nurse Practitioner for 13 years, practicing in multiple settings, including family practice, urgent care, emergency departments, administration, chronic pain, and palliative medicine. She is currently the Palliative Medicine Clinical Coordinator for the Baptist Memorial Health Care Corporation in Memphis, TN.
She is also the owner of BBS Health Education – where she creates and presents continuing education for healthcare providers, both live and online (BBSHealthEducation.com). She is a nationally recognized Nurse Practitioner speaker and teacher.  She is an award-winning healthcare blogger – The NP Mom.  Her blog offers answers to patient's questions they often forget to ask! You can visit her blog at www.thenpmom.wordpress.com.
Brett is a chronic pain expert, working for more than 20 years with chronic pain patients in various settings. She has opened and directed two chronic pain practices and is an experienced speaker on chronic pain and the Opioid Epidemic. Currently, she serves on the TN Chronic Pain Task Force. She is a director at large of the TN Pain Society and board-certified with the American Academy of Nurse Practitioners, where she is the past TN State Representative. Brett is an Advanced Certified Hospice and Palliative Nurse and a Fellow of the American Association of Nurse Practitioners. Brett received the AANP State Excellence Award for Tennessee for her work across the state on the TN Chronic Pain Task Force and advocated for TN Full Practice Authority for Nurse Practitioners.   She was also awarded the 2017 Memphis Business Journal Healthcare Hero Award.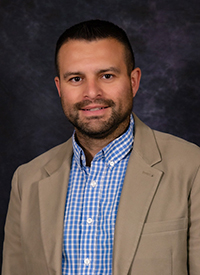 Gerald Weniger, MPAS, MEd, ATC, PA-C
Gerald (Jerry) Weniger is an associate professor at James Madison University in the Department of Health Professions and is in his 9th year as the Director of the Physician Assistant Program. He teaches most of the emergency medicine and musculoskeletal portions of the curriculum. Dr. Weniger more than 12-years of clinical experience as a physician assistant working in Orthopedic Surgery, Student Health, and Emergency Medicine. He also serves as a case reviewer and expert witness for medico-legal cases and has regularly presented at national conferences, including AAPA, PAEA, and NATA.
Dr. Weniger completed his undergraduate degree in Health Sciences-Athletic Training from Lock Haven University in Pennsylvania. He earned a Master's degree in Sports Medicine/Athletic Training from the University of Virginia (UVA) while maintaining a graduate assistantship with the UVA football program.
After working as an athletic trainer at the collegiate level, Dr. Weniger earned a second Master's degree, this time in Physician Assistant Studies from James Madison University (JMU). Later after getting involved in academics, he completed his Ph.D. in Higher Education Administration & Educational Leadership from Liberty University.
Dr. Weniger enjoys serving his local church, spending time with his wife and three children, and watching college football and basketball.