Masks are now required for all conferences that are attended in-person.
Daily Schedule for San Antonio, TX CME Conference
Whether you practice full-time and strive to sharpen your skills, or you work occasionally and need to improve your knowledge base, there's something for everyone here! Perhaps you just want to stay current and pass your recertification exams. Plus, this exciting program allows participants to come early and/or stay over the weekend for a vacation. Discounted hotel rates apply! Schedule is preliminary.
Topics, times and presenters subject to change.
APNP Pharmacology Credit denoted by Rx
Product Theater (Non-CME) denoted by *
*Number of hours depends on your course selection. Rx denotes Pharmacology hours. Daily CME credits listed are the maximum number of credits available for that specific day.
Monday, October 5 – Early Registration 2:00 – 5:00 pm
Day One – Tuesday, October 6
Dermatology
Registration and Breakfast
It's Alive: Skin Infections (Rx=0.3)
Bugs, Bugs, Bugs! They are everywhere. Want to become an expert on infections and infestations from Tinea to Herpes to bed bugs and scabies then this systematic look at skin infections is the place to start. Clinical photographs will highlight skin infections you will see daily in your clinical practice and how to diagnoses these using cultures, KOH, and your clinical acumen!
Hair Today, Gone Tomorrow (Rx=0.2)
Hair and money, no one has enough of it! Hair loss complaints can be a last-minute, "Oh by the way" but if they are causing you to pull out your own hair this is right up your alley. We will review the basics: hair anatomy, the phases of hair growth and types of hair loss and then take a comprehensive look at the many types of scarring and non-scarring hair loss. Dissecting cellulitis of the scalp, alopecia areata, trichotillomania… you will have seen it all by the end of this jam-packed session.
The Itch That Rashes (Rx=0.5)
Are your patient's itchy rashes keeping you up at night? Atopic Dermatitis, nummular dermatitis, dyshidrosis, lichen simplex chronicus. These are itchy and bothersome chronic conditions can be identified and treated by every provider. Learn lifestyle modifications, treatments, and management for these common and troublesome skin rashes.
Is It Time to Reconsider Your Treatment Strategy in Your Patients With T2D? (Lunch & Learn Sponsored by Novo Nordisk, Inc.) or Lunch on Your Own
The Usual Suspects: Rosacea, Acne, Lichen Planus, Psoriasis, Contact Dermatitis (Rx=0.4)
Dermatology can be daunting. Let's get visual with lots of great clinical photographs and talk about common diagnoses that are high yield to equip you for your everyday skin complaints. Learn tips for diagnoses and treatment of Rosacea, Acne, Lichen Planus, Psoriasis, Contact Dermatitis and practical tips for how to solve all your patients' skin questions.
Dermatology Updates! Top Tips to Be in the Know (Rx=1)
Let's review clinically important changes in dermatology over the past year, including new medications, new guidelines, and new OTC treatments available. The 2018 American Joint Committee on Cancer cancer staging guidelines for melanoma staging has recently been updated. The National Comprehensive Cancer Network recommendations for sentinel lymph node biopsy were released in 2017. This lecture will also highlight the myriad of new biologic treatments for psoriasis as well as new topicals and injectables to treat atopic dermatitis, urticaria, and hidradenitis suppurativa. It will finish with a new prescription-strength OTC that will be beneficial for many patients to prevent photoaging.
Day Two – Wednesday, October 7
Orthopedics
Registration and Breakfast
Orthopedic Exam and CT Scans, X-Rays and MRIs, OH MY
A head to toe review and presentation of the key components of the examination of the musculoskeletal system will be discussed. High yield history questions and examination techniques will be detailed. Diagnostic testing for orthopedic and sports medicine chief complaints and mechanisms of injury will be discussed and recommended.
Let Me Give You A Hand in Diagnosing and Managing Upper Extremity Injuries and Conditions
Upper extremity injuries and conditions are common causes of patient visits to providers. Up top! This session will review the most common issues, and highlight what the clinician should listen for in the history, and which examination techniques will help arrive at the patient's diagnosis.
Let Me Patella You Something About Lower Extremity Injuries and Conditions (Rx=0.1)
This might be a knee-jerk reaction, but this is a session you all kneed. There is a wide-span of differential diagnoses for the commonly injured or affected knee joint and lower extremities. We will systematically identify the evaluation, diagnosis, and management of conditions and injuries which affect the lower extremities.
When the Bones in the Back are Out of Whack…
The spine is capable of bringing structure and a lot of pain to our patients. Along the continuum of simple and common to complex and rare, the diagnoses of spinal issues will be discussed.
Interactive Case Studies
This session will tie together concepts and techniques learned throughout the day. An interactive session, the participants will be asked to comment, help to come up with a list of differential diagnoses, and to identify key components of the history and physical examination, to make the perfect final orthopedic diagnosis.
Day Three – Thursday, October 8
Cardiology/Emergency Medicine
Registration and Breakfast
Cardiovascular Disease: Managing the Risks (Rx=0.2)
Cardiovascular disease (CVD) remains a leading cause of death in both men and women in the US and is a leading cause of death worldwide. Coronary heart disease, stroke, and peripheral artery disease comprise the spectrum of CVD. Prevention, primary and secondary is crucial to properly manage CVD. Screening for and managing various risk factors such as hypertension and dyslipidemia in appropriate populations is essential for reducing the incidence of coronary vascular disease. Guideline based management of modifiable risk factors once CVD is present is vital to reduce disease progression and related morbidity and mortality. This session will review the risk factors for CVD, the populations that are appropriate for screening and management of risk factors such as hypertension and dyslipidemia. Lifestyle modifications and guideline-based pharmacologic management will be discussed for hypertension and dyslipidemia for primary and secondary prevention strategies.
Coronary Heart Disease: An Update
The number of people affected by coronary heart disease (CHD) in the US is astonishing. More than 16.5 million people over the age of 20 have CHD and that number is expected to increase by 15-20% by 2030. CHD remains a leading cause of death in the US. Clinicians caring for patients with risk factors of CHD or for patients that already have the disease should ensure a level of comfort in diagnosing and managing the conditions on the CHD spectrum. This presentation will focus on the diagnostic criteria and management of CHD including stable angina, and the three diseases on the acute coronary spectrum; unstable angina, NSTEMI, and STEMI. Broad coverage of pathophysiology, patient presentation, diagnostic approach and management for these conditions will be covered. Type 2 MI will also briefly be discussed in terms of presentation, evaluation, and management.
Cardiac Pharmacology (Rx=1.5)
Pharmacotherapy is often a large component of care for cardiac patients, the drug list can become daunting. Managing hypertensive patients, coronary heart disease patients, and heart failure patients can become an overwhelming task for any provider. This session will focus on guideline-based indications for medications used for the treatment of common cardiac disorders including hypertension, dyslipidemia, coronary heart disease, and some rhythm disturbances. We will discuss antiplatelet agents and anticoagulants in terms of their role in acute coronary syndrome and some rhythm disturbances. We will discuss several agents in the treatment of hypertension and coronary heart disease. Statins will be discussed in terms of their role in managing cardiac patients. Rate and rhythm control agents will be discussed as will some inotropic agents.
The Ins and Outs of Valve Disease
Cardiac valve disease can be mysterious and misunderstood. The murmurs and sequelae associated with valvulopathy can lead to substantial morbidity and mortality. Rhythm disturbances, heart failure and angina may a presenting symptom in some of these patients. Providers should be comfortable with cardiac auscultation of murmurs and be armed with knowledge of an appropriate workup after hearing one. Various valve diseases along with along with potential symptomology associated with them will be reviewed during this session. This session will primarily focus on left sided valve disease including aortic stenosis, aortic regurgitation, mitral stenosis and mitral regurgitation, the evaluation of valve disease and associated conditions.
Heart Failure: Mending A Broken Heart (Rx=0.1)
Heart failure brings a significant burden to the health system in terms of patient well-being and cost of care. There are approximately 6 million people in the United States with Heart Failure (HF). The condition contributes significantly to emergency department visits and hospitalizations each year. The mortality attributed to HF each year is greater than 75,000 persons. Clinicians should be familiar with diagnosing and managing the various types of HF to keep patients out of the ED and hospital. This session will review the stages and classes of heart failure, discuss acute decompensated heart failure and reinforce the goals of treatment.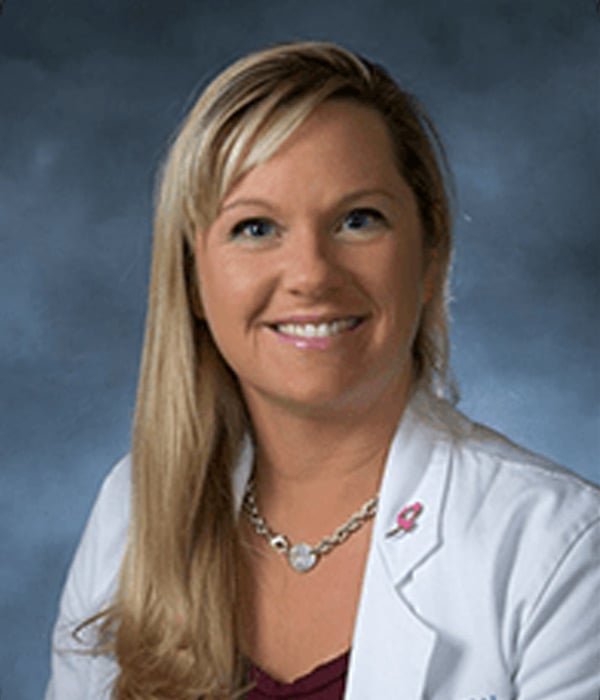 Optional Workshop: Conquering Cardiology: Mastering the EKG
Speaker
Jennifer Carlquist, PA-C, ER CAQ
Do you know how much to worry about the next EKG that comes across your desk? Do you feel overwhelmed by all the things we have to know but don't know where to start?
You may know how to pick up the big stuff like a STEMI, but do you know the 3 deadly things you can't miss when the EKG software says non-specific st t wave changes?
When you are doing sports physicals, do you know the two deadly things you can't miss on a Young person's EKG?
Do you know the 5 things you should always look for and document on any patient with palpitations? Do you know how to find an S1 q3 t3 and why this MATTERS?
Do you know what a Q wave is and when to worry about it? Do you know why the numbers on the top of the EKG matter, and how they can help you make the diagnosis of some lethal arrhythmias?
In this 2.5 hours hands-on course, we will cover all these things and more! We will discuss reciprocal changes and contiguous leads. You will get a chance to draw them on your sample EKG and make it into a cheat sheet you can use in the clinic. You will go hands-on in your workbook with 17 EKGs in class using pattern recognition to spot the high-risk findings. This hands-on approach helps you "put it all together" finally. If you feel overwhelmed by all the things we have to know but don't know where to start, this is a quick condensed course that only focuses on the high-risk findings you need to know to be a safe provider.
Join the thousands of people who have already joined this Course in the past and are feeling more comfortable reading EKGs.
Day Four – Friday, October 9
Women's Health
Registration and Breakfast
Adolescent Sexuality in the Age of Social Media
With the evolution of social media and easy access to a wide range of sexualized topics and images, adolescents today are exposed to many new influences to their emerging sense of identity, their exploration of sexuality and their normal developmental tasks. This lively and engaging session will discuss social comparison theory, how adolescents use social media and how it impacts their psychosocial development and identity formation. Strategies for how to communicate more effectively with adolescents about sexuality will also be reviewed.
The Tip of the Endocrine Iceberg: PCOS Diagnosis and Management (Rx=0.3)
One of the most common and yet overlooked endocrine issues that impacts women is Polycystic Ovarian Syndrome, PCOS. This complex condition with its underlying insulin resistance has numerous clinical manifestations including the inability to lose weight, acne, hirsutism, abnormal uterine bleeding and infertility. This presentation will focus on evaluation, differential diagnosis, clinical presentation, and evidence-based treatment options.
Menopause Management Update (Rx=0.4)
What every clinician caring for women at midlife needs to know about this hormonal and endocrine transition that may be wreaking havoc in every aspect of your patients' lives from sleep and weight gain to hot flashes, night sweats, heavy, irregular bleeding and emotional instability. In this session, we'll review evidence-based algorithms to evaluate, assess and offer treatments for the multiple urgent and chronic concerns women have at midlife. We will review treatment options that include both non-hormonal and hormonal, including updates on bio-identical pharmacologic options. Strategies to help with weight gain and mood will also be discussed with plenty of pharmacology and practice pearls.
Sexuality at Midlife and Beyond (Rx=0.2)
When people are beyond age 50, it's time to address their sexual health concerns with a matter of fact, inclusive, non-judgmental approach. This talk will address how to take a quicks sexual health history taking and the use of the PLISSIT model in counseling patients about their sexual health concerns. In addition, we will discuss the common sexual concerns and treatment options that arise after 50 including various challenges to arousal, desire, and sexual function. We will also discuss pharmacologic treatment options.
Abnormal Bleeding: Work-up and Treatments (Rx=0.3)
Abnormal Uterine Bleeding (AUB) impacts approximately 50% of women during the perimenopause and menopause transitions. This talk will review the normal menstrual cycle and contrast it with AUB. We will also review the PALM-COEIN nomenclature that separates structural and non-structural etiologies as well as diagnostic procedures, lab tests and the treatment options that can be utilized for various etiologies.