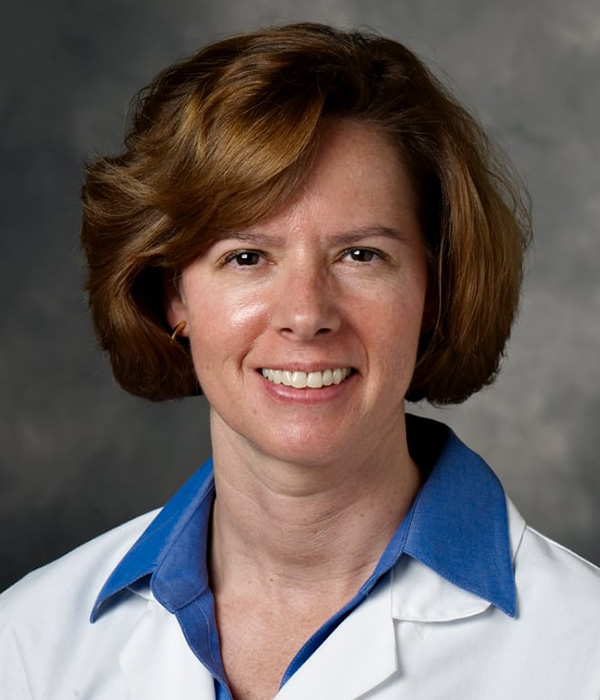 Ok, so I start this message with the understanding of the controversy, and that you the reader may be strongly pro, strongly against or somewhere in between. Having worked in the specialty of pain management most of my advanced practice career, I started lecturing on cannabis and pain management early on. Working and living in the first state to "legalize" medicinal marijuana in 1996, as well as working at an Academic Medical Center I would get this question daily from patients as well as my colleagues.
Brief History of cannabis legislation in the U.S.:
Cannabis was listed in the U.S. Pharmacopeia 1850-1942.
The Controlled Substance Act of 1970, classified cannabis as a scheduled 1 CS
First state to "legalize" medicinal cannabis – CA in 1996
First state to "legalize" recreational cannabis – In 2012, Washington & Colorado became the first states to legalize cannabis for recreational use.
2018: The "farm bill" legalizes low-THC (less than 0.3% THC) hemp and hemp-derived products such as cannabidiol (CBD) at the federal level. The bill also fully removed or "descheduled" low-THC cannabis products from the Controlled Substances Act.
2022: The Medical Marijuana and Cannabidiol Research Expansion Act is signed into law to allow cannabis to be more easily researched for medical purposes. It is the first standalone cannabis reform bill enacted at the federal level.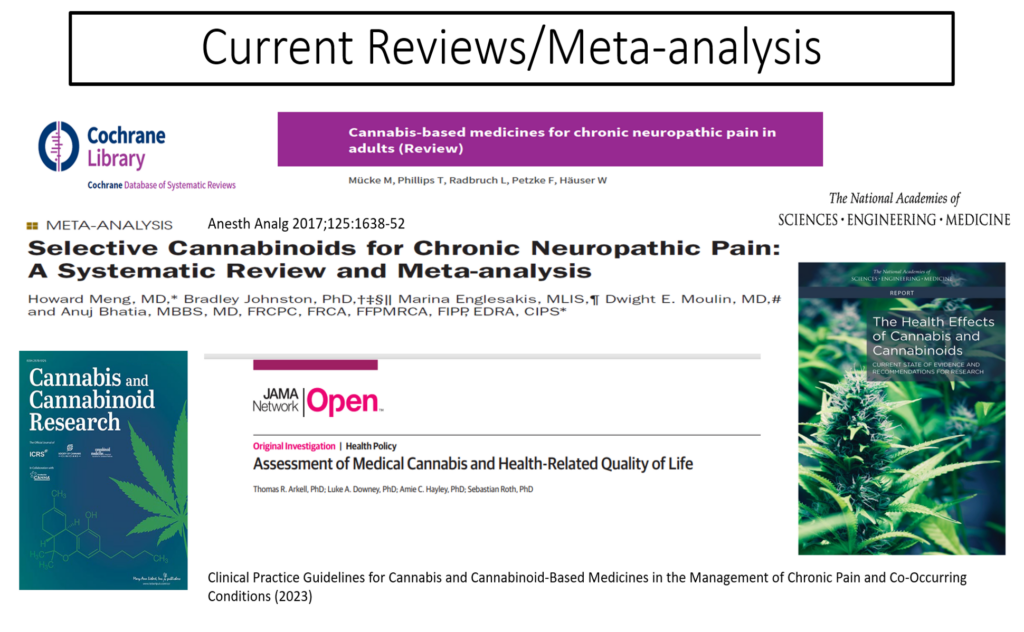 Take Home Points:
Although few randomized controlled trials have looked at specific dose, medical condition, timing in the use of medicinal cannabis for pain and symptom management, many collective meta-analysis and large reviews have reported on the safety and efficacy of medicinal cannabis in pain and symptom management (in particular neuropathic pain, anxiety and sleep).
Practical education:
Navigating the dispensary (read labels, ask for 3rd party testing, know what you are buying).
Dosing & drug:drug interactions (dose low and go slow, oral products are metabolized through the liver and can interact with other medications that metabolize through the liver, oral products take longer to act that inhaled products).
Counseling/education (no driving, no traveling with exceptions, keep products in the hose safe and under lock).
"cannabis" contract (consider similarities to an "opioid" "controlled substance" contract, discuss and set goals of care).
Availability of clinical trials: www.clinicaltrials.gov/cannabis
Clinician (additional) education:
Everything that the patient needs to know!
Keep abreast of state and federal laws.
Mindful of addiction, abuse, mental health issues.
Advanced understanding of Drug: Drug interactions and metabolism.
Resources:

Canadian Consortium for the Investigation of Cannabinoids (CCIC): www.ccic.net
In-Person and Online CME for Nurse Practitioners, Physician Assistants, and Physicians
Open your eyes to endless options while earning continuing medical education credits at our CME conferences, where you can travel to a vacation destination; earn CME credits with like-minded nurse practitioners, physician assistants, and physicians; and 'unplug' while enjoying a new locale! Check out our upcoming Skin, Bones, Hearts & Private Parts 2023 CME Conferences and 2024 CME Conferences! At every event, the best of the medical community gathers to earn CME credits, network, and gain knowledge on dermatology, orthopedics, cardiology and emergency medicine, women's health, pain management and pharmacology, diabetes, ER, and mental health. Online CME courses and Virtual CME are also available, giving you the option of earning CME credits online.
Accredited cannabinoid education (ACE) programs
Informed by needs assessments, expert faculty
International Cannabinoid Research Society (ICRS): https://icrs.co/

International Association for Cannabinoid Medicine (IACM): www.cannabismed.org

University of Washington & Alcohol and Drug Abuse Institute (ADAI)
http://adai.uw.edu/mcacp/index.htm
Society of Cannabis Clinicians: www.cannabisclinicians.org
https://www.cannabinoidclinical.com/cannabinoid-resource
(site sponsored by Greenwich Biosciences, Inc.)
Practical Dosing: There are no national or international widely accepted guidelines for cannabis dosing. Most of the focus is on two specific cannabinoids (CBD, THC). Lack of information and guidance is available for the other constituents within the cannabis plant itself. Built in part on the maximum dosing of two currently available pharmaceutical products available (Epidiolex* and Sativex*), it is a general consensus amongst cannabis researchers that for medicinal purposes (in consideration of other medical comorbidities, and other medications/substances being taken), that the maximum daily dose of THC is between 30-35 mg and CBD 300-1500 mg/day (Bell, et al., 2023; Bhaskar, et al., 2021; MacCallum & Russo, 2018; www.medicines.org.uk/emc/product/602; https://www.epidiolex.com/sites/default/files/EPIDIOLEX_Full_Prescribing_Information.pdf)