CME Conferences 2023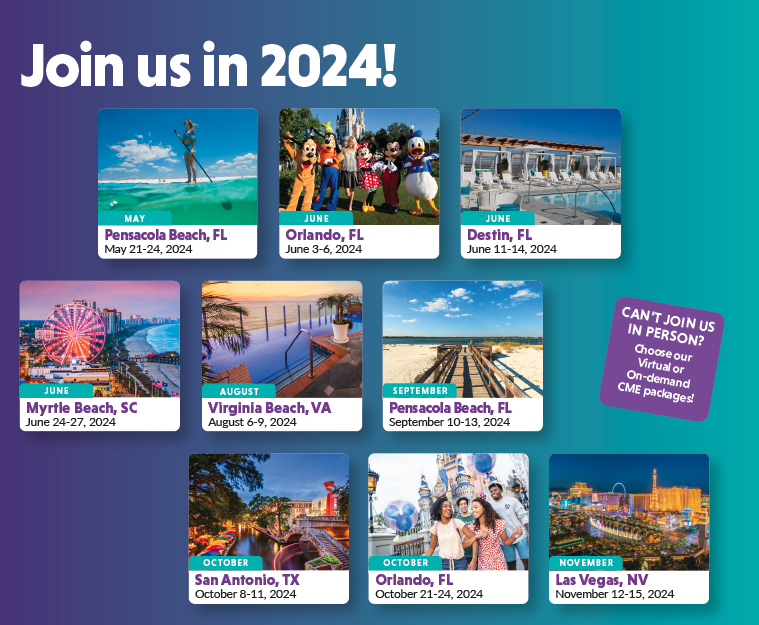 The year is flying by, so if you need to earn CME credits by year-end, be sure to check out our final six CME conferences in 2023, where you can get away from everyday life pressures in a destination location, earn up to 41.50 CME credit hours, and enjoy some much-deserved R&R! Prefer online CME? No problem! All of our programming is always offered virtually to meet your day-to-day schedule.
No matter your schedule or your learning style, check out our remaining 2023 schedule, all with dynamic speakers at knockout locations:
CME Conferences 2024
Have a little more time to earn your CME credits? Check out our 2024 schedule, with three CME conference locations NOW OPEN – register early for the best rates!
All of our CME conferences – both in-person and online – offer topics for Nurse Practitioners, Physician Assistants, and Physicians, in the fields of dermatology, orthopedics, cardiology & emergency medicine, women's health, pain management & pharmacology, diabetes, ER, and mental health.