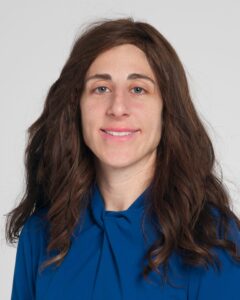 Every year, the American Diabetes Association (ADA) Updates the Standards of Care. There are also live updates throughout the year when there is cutting-edge, new research.
I have had the great privilege of working on ADA's Professional Practice Committee over the past 3 years. This is the incredible interprofessional group that updates the Standards of Care.
Changes to the American Diabetes Association Standards of Care
For 2023, there are many exciting new updates. Overall, the language is more person-centered and inclusive. Efforts were made throughout to use language that empowers people with diabetes.
While there were several updates throughout all seventeen sections, the cardiovascular section especially included significant changes. As a reminder, the foundation of cardiovascular disease and risk management includes lifestyle modification and diabetes education. The pillars include glycemic management, blood pressure management, lipid management, and agents with cardiovascular and kidney benefits. In 2023, the ADA changed its blood pressure and lipid goals. There has long been controversy and differences between organizations on blood pressure targets in people with diabetes. Now a consensus has been reached that the blood pressure goal for people with diabetes is <130/80mmHg, and if a person is above this threshold, drug therapy should be added. Section 10 in the Standards of Care includes a summary of the studies supporting the lower goal, which was previously <140/90mmHg.
Statins have long been the cornerstone of treatment of LDL in people with diabetes.
This year, the LDL targets have changed. In people with diabetes and atherosclerotic cardiovascular disease (ASCVD), treatment with high-intensity statins are recommended to target an LDL cholesterol goal of <55mg/dL. In people with diabetes aged 40-75 at higher cardiovascular risk, including with one or more ASCVD risk factor, it is recommended to target an LDL <70mg/dL. In addition to statin therapy, ezetimibe or PCSD9 inhibitors are recommended if needed to achieve these targets.
Another section with significant updates is pharmacologic therapy.
There is a new treatment algorithm for the use of glucose-lowering medications in the management of type 2 diabetes. The left side of the algorithm is similar to previous years, with an emphasis on GLP-1 receptor agonists and SGLT2 inhibitors for people with ASCVD, or high risk of ASCVD. The SGLT2 inhibitors are preferred for people with heart failure and also have a lot of new data supporting benefits in CKD. Although glucose-lowering efficacy is reduced as kidney function declines, the kidney protective benefits appear to be in place even as one approaches end-stage renal disease. In fact, guidelines recommend starting them as long as eGFR is over 20. The nonsteroidal mineralocorticoid antagonist, finerenone has also shown tremendous benefits and is recommended within the guidelines after maximum tolerated dose of ACE inhibitor or angiotensin receptor blocker(ARB).
Simplification in treatment for people without CKD, heart failure, or ASCVD
What's especially exciting about the new algorithm is the simplification in treatment for people without CKD, heart failure, or ASCVD. There are two branches, using drugs with high efficacy to achieve glucose targets or achievement and maintenance of weight management goals. For glycemic management , this generally includes metformin combined with another agent like a GLP-1 receptor agonist, SGLT2 inhibitor, TZD, sulfonylurea or DPP4 inhibitor. The efficacy is listed in descending order with very high: dulaglutide, semaglutide, tirzepatide, insulin, or combination therapy. Then high efficacy includes GLP-1 receptor agonists not mentioned above, metformin, SGLT2 inhibitors, sulfonylurea, TZD, and intermediate includes the DPP4 inhibitors.
For achievement of weight, using lifestyle changes, physical activity, and structured weight management programs are recommended along with considering medications for weight loss and metabolic surgery. When choosing glucose-lowering therapies, priority is the efficacy of weight loss. Very high is semaglutide, tirzepatide and high includes dulaglutide and liraglutide. Intermediate includes glp-1 receptor agonists not mentioned above and SGLT2 inhibitors. Neutral includes DPP4 inhibitors and metformin. Cost, access and risk of hypoglycemia are still important and should be considered when choosing therapies.
If A1c continues to be above target, consider diabetes self-management education and support (DSMES). As a reminder, it's recommended to refer to DSMES at diagnosis, annually, during transitions of care, and when new complicating factors influence self-management. They also suggest identifying and addressing social determinants of health as well as considering technology like continuous glucose monitoring.
While these are some of the high level, larger updates, there are also many more. We hope you can attend this conference to hear about all of the exciting medications, technologies and tools we have to treat diabetes.
References
• American Diabetes Association. Standards of Care in Diabetes – 2023. Diabetes Care. Available online: Volume 46 Issue Supplement_1 | Diabetes Care | American Diabetes Association (diabetesjournals.org)
• Standards of Care in Diabetes – 2023 Abridged for Primary Care Providers. Clinical Diabetes. Available online: Standards of Care in Diabetes—2023 Abridged for Primary Care Providers | Clinical Diabetes | American Diabetes Association (diabetesjournals.org)
Skin Bones CME Conferences
Hit the reset button while earning continuing medical education credits at our CME conferences, where you can travel to a vacation destination; earn CME credits with like-minded nurse practitioners, physician assistants, and physicians; and 'unplug' while enjoying a new locale! Check out our upcoming Skin, Bones, Hearts & Private Parts 2023 CME Conferences and 2024 CME Conferences! At every event, the best of the medical community gathers to earn CME credits, network, and gain knowledge on dermatology, orthopedics, cardiology and emergency medicine, women's health, pain management and pharmacology, diabetes, ER, and mental health. On-line CME courses and Virtual CME are also available so you have the option of earning CME credits online.