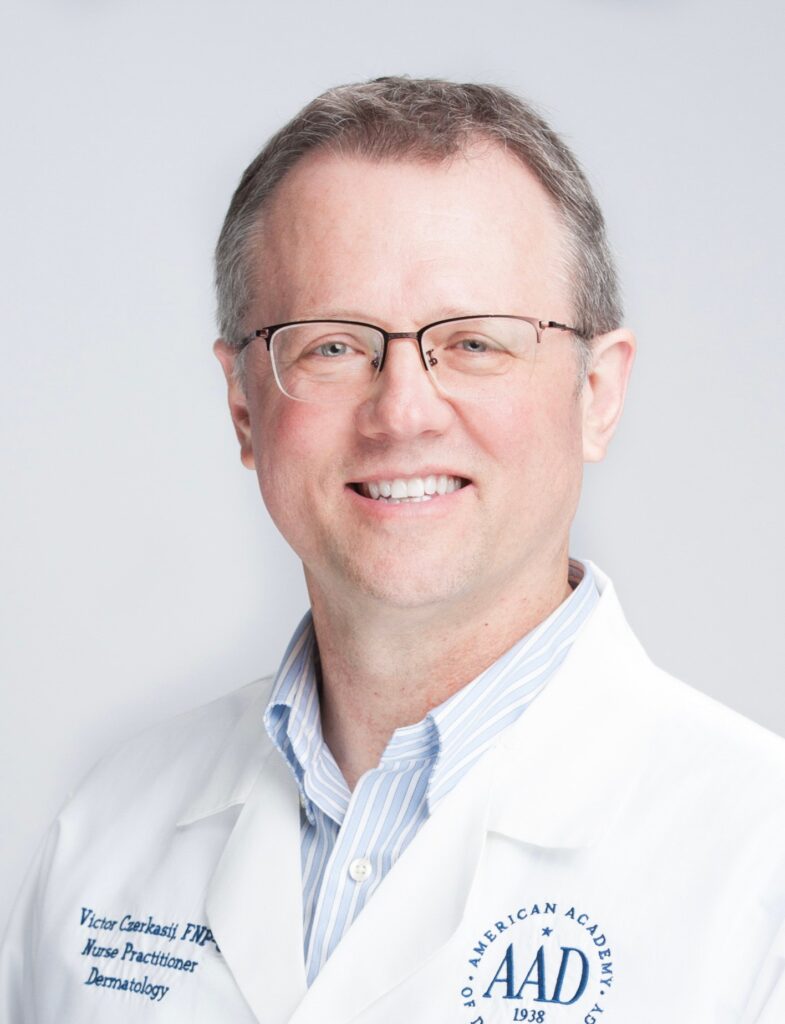 Tattoos have challenged me in my work as a dermatology provider. Patients have often invested significant time and monies into this growing form of body art and are sometimes interested in my thoughts and reaction. As a result, I have avoided commenting and instead focus on a thorough skin exam, often in the hunt for abnormal moles and skin cancer.
But increasingly, tattoos have been a point of trouble or even conflict.
On one client, I discovered a basal cell carcinoma, and the subsequent Mohs surgery clipped the first letter of his wife's name, which he will have to replace, though it will be somewhat awkward. He intends to send me the bill, and I don't believe he is joking. Another patient absolutely refused a biopsy of apparent skin cancer as it was centered in the midst of an intricate koi fish, and despite my best efforts, he walked out. At least once a month, I must respond to an adverse reaction to ink dye, or an unusual granulating response, which is incredibly distressing for those expecting a risk-free uncomplicated result. Or how do I determine the color of a new mole in a field of black ink? And determining certain skin diseases is made more difficult due to abnormal coloring when placed against large color palettes.
Tattoos and various forms of body-art, are becoming more popular and widespread than ever.
A recent global gathering known as "The London Tattoo Collective" showcased tattoos of individuals covered from the tops of their head to their toes in brilliant colors and exotic designs. New to the convention were workshops on how to ink the sclera of the eye, and purposeful scarification. Popular topics included the best way to ink the anus, penis, vulva and testicles, as well as the newest form of body modification: surgical nipple removal. The U.S. Food and Drug Administration (FDA) website acknowledges the increase of body-inking, and includes a Consumer Fact Sheet for those considering a tattoo. It is estimated that about 3 in 10 (29%) people surveyed in the United States have at least one tattoo, and of those, nearly 70% have two tattoos or more. "Tattoos are especially prevalent among younger Americans, with nearly half of Millennials (47%) and over a third of Gen Xers (36%) saying they have at least one." But with that increase, the FDA also receives hundreds of adverse event reports involving tattoos, and it is unknown how many are unreported.
Tattoos can be a challenge to the larger medical community.
For example, a tattoo may obscure important mole changes needed to determine variations in size, color and border over time. And depending on a tattoo's size, color and location, it may result in a missed or incorrect diagnosis of multiple skin conditions during assessment. Other consequences of today's body art include topical skin infections, scarring; allergic reactions, or even hepatitis B and hepatitis C. And there are reported cases of certain tattoos that will react with burning, pain and swelling to the use of an MRI (magnetic resonance imaging) because of the metallic pigments used in the tattoo ink.
Tattoos are not going away and my response to a patient considering this form of body art is to undergo a conversation. What will the tattoo consist of, and where will it be placed? Will it be of a quality nature, or will you spend the least amount of money? Will the tattoo fit with future career plans and relationships? Do you understand that this is a lifetime commitment and that removal is not always perfect, nor cheap, but always painful? Have you become acquainted of the risks and possible adverse events that can occur?
Understanding risks and complications from a tattoo will allow today's medical provider to have an intelligent conversation with a client, and allows for a better relationship based on trust and respect.
Skin Bones CME In-person Conferences
Hit the reset button while earning continuing medical education credits at our CME conferences, where you can travel to a vacation destination; earn CME credits with like-minded nurse practitioners, physician assistants, and physicians; and 'unplug' while enjoying a new locale! Check out our upcoming Skin, Bones, Hearts & Private Parts 2023 CME Conferences and 2024 CME Conferences! At every event, the best of the medical community gathers to earn CME credits, network, and gain knowledge on dermatology, orthopedics, cardiology and emergency medicine, women's health, pain management and pharmacology, diabetes, ER, and mental health. On-line CME courses and Virtual CME are also available so you have the option of earning CME credits online.
References
1. https://www.fda.gov/ForConsumers/ConsumerUpdates/ucm048919.htm Accessed January 4, 2023
2. https://www.prnewswire.com/news-releases/tattoo-takeover-three-in-ten-americans-have-tattoos-and-most-dont-stop-at-just-one-300217862.html Accessed January 4, 2023
tfalls of Tattoos