National Heart Health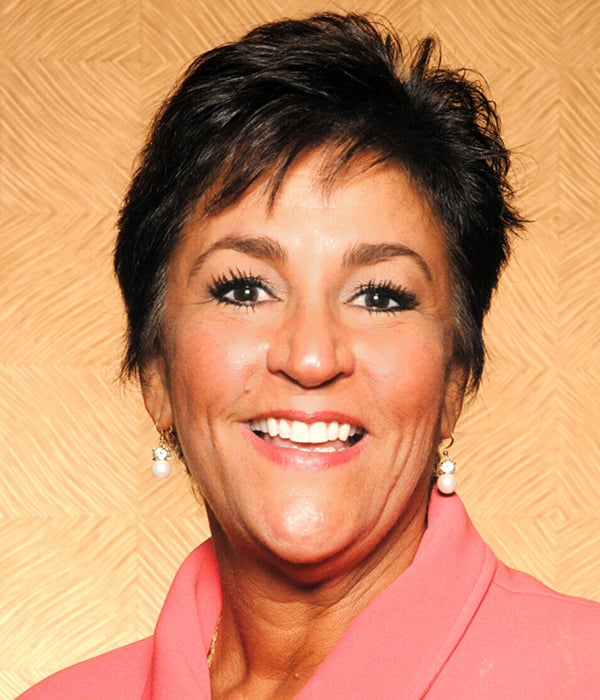 In light of February being the month we celebrate Black History as well as National Heart Health, I would like to consider the women, pregnant women today. Each year, about 700 women in the U.S. die from pregnancy-related problems, and more than 50,000 women have life-threatening pregnancy complications. Heart and blood vessel conditions, such as coronary heart disease, high blood pressure, stroke, and cardiomyopathy, are the leading causes. High blood pressure occurs in every 12-17 pregnancies nationwide.
Hypertensive disorders in pregnancy (HDP) are the second leading cause of global maternal mortality, behind maternal hemorrhage. HDP disproportionately affects Black, American Indian, and Alaska Native women, predominantly because of the overall higher prevalence of CVD risk factors. Still, there is also evidence to suggest that biological factors (e.g., specific genetic variants)may increase the risk of pre-eclampsia for Black women.2 Racial and ethnic disparities of HDPamong hospital deliveries are stark, with HDP affecting more than 1 in 5 delivery hospitalizations of Black women and about 1 in 6 delivery hospitalizations of American Indian and Alaska Native women. Women with HDP are at risk of developing chronic hypertension within a year of delivery, and hospitalization for a cardiovascular event within 3 years of delivery and the development of diabetes or dyslipidemia.
The good news is that most of these problems are preventable, as long as one takes steps before, during, and after pregnancy to help your heart health.
There are known risks to pregnancy-related heart problems.1
| | |
| --- | --- |
| Over 40 years old | Sedentary life |
| African American, American Indian, Alaska Native | Smoke |
| Existing heart problems | Opioids or other illegal drugs |
| Existing cardiac disease: CHD, valve disease | Alcohol use |
| Existing health conditions: diabetes, anemia,sleep apnea, clotting disorder, hypertension,PCOS, thyroid disease | verweight/obesity |
| First pregnancy/ multigestation (twins) | |
Types of High Blood Pressure in Pregnancy
Chronic hypertension is high blood pressure that starts before the 20th week of pregnancy or even before you become pregnant. Some women may have had it long before becoming pregnant but didn't know it until their blood pressure was checked at their prenatal visit. Sometimes chronic hypertension can also lead to pre-eclampsia.
Gestational hypertension is high blood pressure that you develop while you are pregnant. It starts after 20 weeks of gestation. You usually don't have any other symptoms. In many cases, it does not harm you or your baby, and it goes away within 12 weeks after childbirth. But it does raise your risk of high blood pressure in the future. It can sometimes be severe, which may lead to low birth weight or preterm birth. In addition, some women with gestational hypertension do go on to develop pre-eclampsia.
Pre-eclampsia or Pregnancy Induced Hypertension (PIH) is a sudden increase in blood pressure after the 20th week. It usually happens in the third trimester. In rare cases, symptoms may not start until after delivery, called postpartum pre-eclampsia. PIH also includes signs of damage to some of your organs, such as your liver or kidney. What makes it different from chronic or gestational hypertension is the addition of protein in the urine. We are now into multi-organ condition. "Super-imposed Pre-eclampsia/PIH" is chronic hypertension that now includes proteinuria.
PIH is a major cause of maternal, fetal, and newborn morbidity and mortality. Women with PIH are at a greater risk of placenta abruption, cerebrovascular events, organ failure and disseminated intravascular coagulation. Fetuses of these mothers are at greater risk of intrauterine growth retardation, prematurity and intrauterine death. Accurate diagnosis of PIH is especially pertinent during the recent Covid-19 pandemic as features of pre-eclampsia can also be present and be confused in women with severe SARS-CoV-2 infection with severe pneumonia. ACOG recommends aggressive medical management at a blood pressure of 140/90. Low-dose aspirin starting at 12 weeks may reduce the risk of PIH in some women if they are at high risk of developing PIH, have two or more moderate risk factors, BMI>30, are Black, or low income.4
Prevention is key
Pre-conception health and its impact on both pregnancy outcomes and future health have gained attention. Lifestyle changes before and during pregnancy may reduce both maternal and fetal risks. A meta-analysis of 44 randomized controlled trials reported that dietary interventions reduce maternal gestational weight gain and improve pregnancy outcomes. Exercise may reduce gestational hypertension and pre-eclampsia risk by ≈30 and 40%, respectively.
Skin Bones CME Conferences
Want to experience our special brand of CME Conferences, where you can travel to a vacation destination; earn CME credit with like-minded nurse practitioners, physician assistants, and physicians; and enjoy some much-needed R&R by the pool? Check out our upcoming Skin, Bones, Hearts & Private Parts CME Conferences! At every event, the best of the medical community gathers to earn CME, network, obtain new perspectives in the medical field and gain knowledge from engaging speakers – in the fields of dermatology, orthopedics, cardiology and emergency medicine, women's health, pain management and pharmacology, diabetes, ER, and mental health. On-Demand CME and Live Streaming CME are also available.
References
Heart Health and Pregnancy.https://www.nhlbi.nih.gov/health-topics/education-and-awareness/heart-truth/listen-to-your-heart/heart-health-and-pregnancy
2. Garovic VD, Dechend R, Easterling T, Karumanchi SA, McMurtry Baird S, Magee LA, RanaS, Vermunt JV, August P; on behalf of the American Heart Association Council on Hypertension; Council on the Kidney in Cardiovascular Disease, Kidney in Heart DiseaseScience Committee; Council on Arteriosclerosis, Thrombosis and Vascular Biology; Council on Lifestyle and Cardiometabolic Health; Council on Peripheral Vascular Disease; and Stroke Council. Hypertension in pregnancy: diagnosis, blood pressure goals, and pharmacotherapy: a scientific statement from the American Heart Association. Hypertension. 2022;79:e21–e41. doi: 10.1161/HYP.0000000000000208
3.CDC 2022.CDC Press Release: Hypertensive disorders in pregnancy affect 1 in 7 hospital deliveries,https://www.cdc.gov/media/releases/2022/p0428-pregnancy-hypertension.html.
4. ACOG. April 2022. Pre-eclampsia and High Blood
Pressure During Pregnancy.https://www.acog.org/womens-health/faqs/preeclampsia-and-high-blood-pressure-during-pregnancy?utm_source=redirect&utm_medium=web&utm_campaign=otn