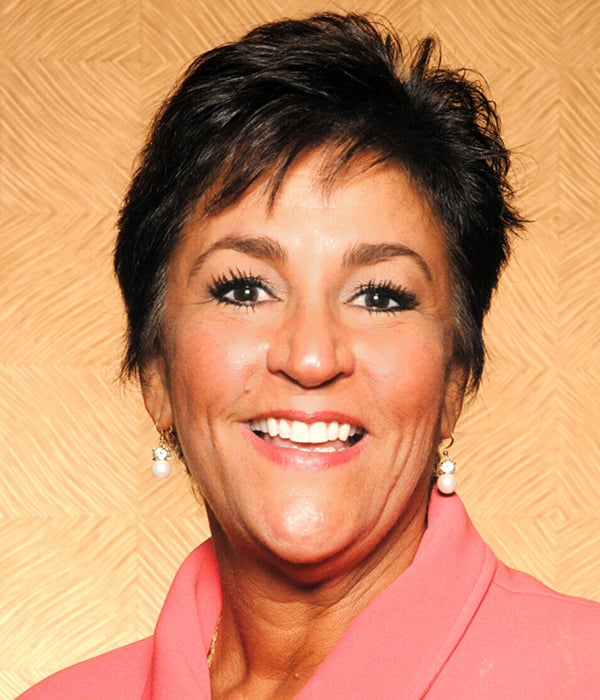 The "Skin Bones difference" is based, in part, on our legendary speakers. We bring in the best, recognizing that being a leader in their field of study isn't enough – presenters must also be able to engage and hold attendees' interest over a full day of focused study. When it comes to the often complex and frequently misunderstood topic of women's health, we turn to Dr. Shelagh Larson, who will be on the marquee at our Destin, Virginia Beach, Pensacola Beach, and Orlando CME conferences.
Dr. Larson has spent her adult life taking care of women, from her days in labor and delivery as an RN to a women's health nurse practitioner generalist to founding the Acclaim's Women's Menopause and Sexual Health Clinic.
She works with PA/MD/DO/NP students and residents on the needs of the older woman and is a master at breaking down barriers when presenting women's health topics. She currently represents North Texas at the American Association of Nurse Practitioners and is an active committee member at the North American Menopause Society.
Since Dr. Larson started speaking at Skin, Bones, Hearts & Private Parts' CME conferences, she consistently gets rave reviews, with attendees calling her incredibly engaging, hilarious, entertaining, and knowledgeable. Listen in for a sneak peek at her presentation style, and find out why attendees enthuse, "She is fabulous and completely engaging from the beginning to end" … "I could listen to her talk all day – I love her stories and anecdotes!" … "She's incredibly relatable to real-life patient situations" … "She's by far the most enthusiastic speaker" … "Shelagh is a character and so much fun, but also a good instructor – she's very thorough and supplied humor with what could be sensitive subjects."
Listen and learn from Dr. Shelagh Larson yourself, by registering for our Destin, Virginia Beach, Pensacola Beach, or Orlando CME conference!
Skin Bones CME Conferences
Hit the reset button while earning continuing medical education credits at our CME conferences, where you can travel to a vacation destination; earn CME credits with like-minded nurse practitioners, physician assistants, and physicians; and 'unplug' while enjoying a new locale! Check out our upcoming Skin, Bones, Hearts & Private Parts 2023 CME Conferences and 2024 CME Conferences! At every event, the best of the medical community gathers to earn CME credits, network, and gain knowledge on dermatology, orthopedics, cardiology and emergency medicine, women's health, pain management and pharmacology, diabetes, ER, and mental health. On-line CME courses and Virtual CME are also available so you have the option of earning CME credits online.