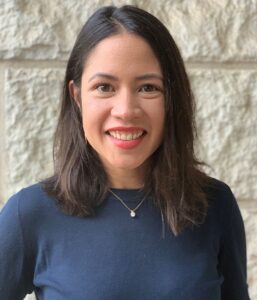 Approximately 50 million people in the United States have acne. Acne affects about 85% of teenagers. Though there is no mortality associated with acne, there is often significant physical and psychological morbidity, such as permanent scarring, poor self-image, depression, and anxiety. The direct cost of the disease is estimated to exceed $3 billion per year.
Acne
Acne has a variable presentation with a constellation of lesion types, including open and closed comedones, papules, pustules, nodules, and cysts. In most cases, the face is involved, and the chest and back are affected in up to 61% of patients. Lesions can progress to scars and long-lasting post-inflammatory hyperpigmentation. Physical manipulation and secondary infection can exacerbate acne lesions and lead to acne scarring and hyperpigmentation. Acne is a multifactorial inflammatory disease affecting the pilosebaceous follicles of the skin. We know that follicular hyper keratinization, microbial colonization with Propionibacterium acnes, sebum production, diet, and genetic and nongenetic factors may contribute to acne. In addition, medications like anabolic steroids, testosterone, lithium, low-estrogen oral contraceptives, progesterone-only birth control can cause acne. Whether ingested orally, applied topically to the skin, inhaled for nasal congestion, or injected for musculoskeletal complaints, steroids can cause acne.
Consideration for skin color:
 Generally, darker skin reacts to injury or insult with localized melanin deposition, resulting in uneven skin tones. Still, even pale skin can have long-lasting dark or red spots after resolving an acne lesion. Post-inflammatory hyperpigmentation (PIH) is common in patients with acne, particularly in those with darker skin and those who denounce their lesions. PIH often has a prolonged duration and can be more bothersome than active acne lesions for the patient. Aggressive exfoliation and picking or manipulating acne lesions should be avoided to prevent hyperpigmentation and scarring.  
Skin Bones CME Conferences
Hit the reset button while earning continuing medical education credits at our CME conferences, where you can travel to a vacation destination; earn CME credits with like-minded nurse practitioners, physician assistants, and physicians; and 'unplug' while enjoying a new locale! Check out our upcoming Skin, Bones, Hearts & Private Parts 2023 CME Conferences and 2024 CME Conferences! At every event, the best of the medical community gathers to earn CME credits, network, and gain knowledge on dermatology, orthopedics, cardiology and emergency medicine, women's health, pain management and pharmacology, diabetes, ER, and mental health. On-line CME courses and Virtual CME are also available so you have the option of earning CME credits online.
See Cynthia Griffith speak at a 2022 Skin, Bones, Hearts & Private Parts CME Conference. Click here to find out where you can see her live and in-person!