Heart Failure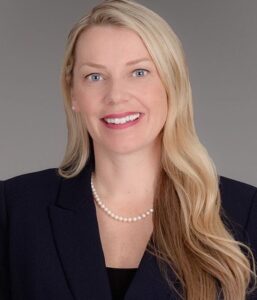 Heart failure remains a significant cause of cardiovascular morbidity and mortality in the United States. On April 1st 2022, the American College of Cardiology/American Heart Association/Heart Failure Society of America released the "2022 AHA/ACC/HFSA Guideline for the Management of Heart Failure" replacing the "2017 ACC/AHA/HFSA Focused Update of the 2013 ACCF/AHA Guideline for the Management of Heart Failure." The 2022 guideline provides patient-centric recommendations for clinicians to prevent, diagnose, and successfully manage patients with heart failure (HF).
The updated guideline provides clarity on disease definition, staging, and classification of HF by left ventricular ejection fraction (EF). Classification of HF by left ventricular EF is as follows:
HF with reduced EF (HFrEF): LVEF of ≤ 40%
HF with mildly reduced EF (HFmrEF ): LVEF 41%–49% with evidence of spontaneous or provokable increased LV filling pressures (e.g., elevated natriuretic peptide, noninvasive and invasive hemodynamic measurement)
HF with preserved EF (HFpEF) LVEF ≥ 50% with evidence of spontaneous or provokable increased LV filling pressures (e.g., elevated natriuretic peptide, noninvasive and invasive hemodynamic measurement)
The 10 top take away messages from the updated guideline to reduce morbidity and mortality in HF are:
Guideline-directed medical therapy (GDMT) for HFrEF now includes 4 medication classes:

Angiotensin receptor neprilysin inhibitors (ARNi).
Beta blockers specific for HF
Mineralocorticoid receptor antagonists (MRA)
Sodium-glucose cotransporter-2 inhibitors (SGLT2i).
For HFmrEF, SGLT2i have a class 2a recommendation. Weaker recommendations (2b) are made for ARNi, ACEi, ARB, MRA, and beta blockers in this population.
HFpEF has new recommendations for the use of SGLT2i (2a), MRAs (2b), and ARNi (2b). Avoidance of the routine use of nitrates or phosphodiesterase-5 inhibitors in the HFpEF population was made (Class 3: No Benefit).
Patients with HF with improved LVEF from GDMT should continue their HFrEF GDMT treatment.
Value statements were created for select recommendations where high-quality, cost-effectiveness studies of the intervention have been published.
Amyloid heart disease has important new recommendations for screening and treatment.
The guideline stresses the evidence supporting increased filling pressures and its importance for the diagnosis of HF if the LVEF is >40%. Evidence for increased filling pressures can be obtained from noninvasive (e.g., natriuretic peptide, diastolic function on imaging) or invasive testing (e.g., hemodynamic measurement).
Patients with advanced HF who wish to prolong survival should be referred to a team specializing in HF including palliative care consistent with the patient's goals of care
Stages of HF were revised to emphasize the new terminologies of "at risk" for HF for stage A and pre-HF for stage B. Primary prevention is important for those at risk for HF (stage A) or pre-HF (stage B).
Recommendations are provided for select patients with HF and iron deficiency, anemia, hypertension, sleep disorders, type 2 diabetes, atrial fibrillation, coronary artery disease, and malignancy.
In summary, recent advances in novel drug therapies have revolutionized the field of HF and have been shown to significantly reduce morbidity and mortality, while improving quality of life. Incorporating the ACC/AHA/HFSA HF Guideline recommendations, which emphasize practical approaches and clinical pearls to translate scientific evidence into everyday practice improves patient outcomes. 
Skin Bones CME Conferences
Hit the reset button while earning continuing medical education credits at our CME conferences, where you can travel to a vacation destination; earn CME credits with like-minded nurse practitioners, physician assistants, and physicians; and 'unplug' while enjoying a new locale! Check out our upcoming Skin, Bones, Hearts & Private Parts 2023 CME Conferences and 2024 CME Conferences! At every event, the best of the medical community gathers to earn CME credits, network, and gain knowledge on dermatology, orthopedics, cardiology and emergency medicine, women's health, pain management and pharmacology, diabetes, ER, and mental health. On-line CME courses and Virtual CME are also available so you have the option of earning CME credits online.
See Jennifer Ballard-Hernandez speak at a 2022 Skin, Bones, Hearts & Private Parts CME Conference. Click here to find out where you can see her live and in-person!
References:
Heidenreich PA, Bozkurt B, Aguilar D, et al. 2022 AHA/ACC/HFSA Guideline for the Management of Heart Failure: Executive Summary: A Report of the American College of Cardiology/American Heart Association Joint Committee on Clinical Practice Guidelines [published online ahead of print, 2022 Apr 1]. Circulation. 2022;101161CIR0000000000001062. doi:10.1161/CIR.0000000000001062