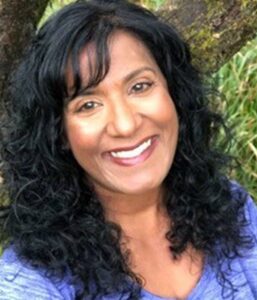 Practicing medicine in 2022 has certainly been challenging, especially given the recent global pandemic that forever changed the way we practice medicine. In addition to the challenges related to COVID-19, another hot topic that emerged was health care equity in relation to the way we, as health care providers, describe and discuss the ethnicity of our patients. This topic is especially relevant to dermatology health care providers as most, if not all, of our specialty deals with describing conditions of the skin. In a recent Dermatology Grand Rounds lecture, a medical student presented a fascinating review of the terminology that is commonly used in medical documentation to describe the patient sitting before us: 36 y/o white male, 24 y/o Hispanic female, etcetera. We often described skin color as white, black, or brown, or even used vague terms such as "skin of color" which implies all races other than white or Caucasian individuals.
This seemed like a perfectly acceptable description pre-2020. Now, however, we have a greater understanding of the disparities in health care based on vulnerable populations. Evidence shows that certain populations may have delays in health care, and resulting poorer health outcomes, because of conscious or unconscious racial bias. Think about the documentation we use when we send consults to other providers. Are certain individuals given preferential treatment based on the descriptions that are consciously or unconsciously used to describe the race of the patient?
Fitzpatrick skin type (FST) is a methodology developed by Dr. Fitzpatrick in 1975 to assess a patient's propensity to burn during phototherapy (a treatment for various skin conditions). It was never intended to be used to depict race or ethnicity, however a recent survey of dermatology practitioners and trainees found that 31% used the scale to do just that. 47% used it to describe the patient's constitutive skin color, and 22% used it for both scenarios.
The fact of the matter is that there is no universally accepted scale for describing a patient's skin color. Perhaps the question to ask ourselves, then, is whether we, as health care practitioners, really need to do so? Or can we provide exceptional health care to all individuals without mention of skin color in any of our medical documentation? We'll be discussing the importance of health equity and skin color description, and its implications in the dermatology sessions at this year's Skin, Bones, Heart and Private Parts meetings. I truly believe this is a subject that all NPs and PAs should take the time to reflect upon.  
Skin Bones CME Conferences
Hit the reset button while earning continuing medical education credits at our CME conferences, where you can travel to a vacation destination; earn CME credits with like-minded nurse practitioners, physician assistants, and physicians; and 'unplug' while enjoying a new locale! Check out our upcoming Skin, Bones, Hearts & Private Parts 2023 CME Conferences and 2024 CME Conferences! At every event, the best of the medical community gathers to earn CME credits, network, and gain knowledge on dermatology, orthopedics, cardiology and emergency medicine, women's health, pain management and pharmacology, diabetes, ER, and mental health. On-line CME courses and Virtual CME are also available so you have the option of earning CME credits online.
References:
Adelekun, A, Onyekaba, G., Lipoff, J. "Skin of color in dermatology textbooks: an updated evaluation and analysis. Accessed at https://doi.org/10.1016/j.jaad.2020.04.084 on July 30, 2020.
Ware, OR, Dawson, BS, Shinohara, MM and Taylor, SC. Racial Limitations of
Fitzpatrick Skin Type" Accessed from ttps://mdedge-files-live.s3.us-east-2.amazonaws.com/files/s3fs-public/Ware%20SOC%20CT105002077.PDF on July 30, 2020