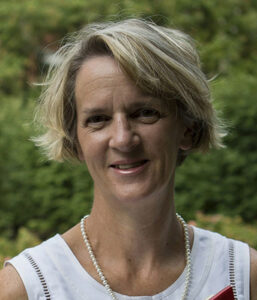 Salt over your shoulder
In ancient times salt was a valuable commodity primarily because it was hard to procure, making it very costly. A superstition says spilling salt will bring you bad fortune. As legend has it, you should take a pinch of the spilled salt and throw it over your left shoulder to cancel the bad luck. The left shoulder was where the devil was supposed to be sitting and tossing salt in the devil's eyes kept the devil away. Now centuries later, salt intake for the average American has dramatically increased, especially with processed foods and fast-food restaurants.
Salt Intake and Hypertension
Americans have grown accustomed to ingesting about 4 grams or more of sodium/day. Clinicians teach patients and families to limit their sodium intake, especially hypertension and heart failure. Often patients turn to salt substitutes. Unfortunately, finding a salt substitute without salt can be tricky, believe it or not. For example, there is a myth that Himalayan pink salt, sea salt, Kosher salt are "better" than "regular" iodized table salt. Indeed, these salts may look different than traditional "table" salt. However, compared to ¼ teaspoon of iodized table salt, ¼ teaspoon of Himalayan pink salt, flaky sea salt, and Kosher salt have a significant amount of sodium.
Salt Alternatives
Thus, instead of using those products, we should advise our patients (and families) to use no-salt substitutes (read the label to ensure no salt or sodium is in it). The only caution is that some salt substitutes contain potassium. Potassium is encouraged for many hypertension patients, especially those on the DASH eating plan. However, if the patient (or family member) has an elevated or high normal potassium, they should avoid salt substitutes that contain potassium.
Also, a healthy alternative to salt is fresh or dried herbs. For example, white, red, or black pepper; basil, rosemary, parsley, thyme or tarragon; onion powder, garlic, fennel; or lemon are alternatives. Check out some tips on using herbs (including storage tips) and healthy eating on the American Heart Association website available at: https://www.heart.org/en/healthy-living/healthy-eating/cooking-skills/preparing/tis-the-seasonings.
In the meantime, I hope you don't carelessly "spill" any salt. But, if you do, make sure you toss a pinch of spilled salt over your left shoulder to ward off the bad luck!
See Leslie Davis speak at a 2022 Skin, Bones, Hearts & Private Parts CME Conference. Click here to read more about Leslie and where you can see her live and in-person!
Skin Bones CME Conferences
Hit the reset button while earning continuing medical education credits at our CME conferences, where you can travel to a vacation destination; earn CME credits with like-minded nurse practitioners, physician assistants, and physicians; and 'unplug' while enjoying a new locale! Check out our upcoming Skin, Bones, Hearts & Private Parts 2023 CME Conferences and 2024 CME Conferences! At every event, the best of the medical community gathers to earn CME credits, network, and gain knowledge on dermatology, orthopedics, cardiology and emergency medicine, women's health, pain management and pharmacology, diabetes, ER, and mental health. On-line CME courses and Virtual CME are also available so you have the option of earning CME credits online.