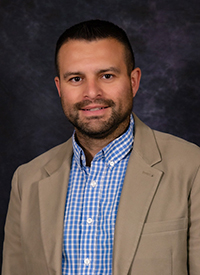 What are some common football injures?
Around this time of year, many around the world are excited about the Super Bowl. With spring just around the corner, those who work in Primary Care may also be preparing for a busy spring season of young athletes with injuries. Here are just a few common football injuries:
ACL (anterior cruciate ligament) Tears
The ACL is one of four ligaments in the knee that provides stability to the joint. Of the four, it is by far the most important. Unfortunately, it can rupture with quick movements such as pivoting and cutting, which are common in many sports. In very few cases, a ruptured ACL will be left alone. This is because it has virtually no ability to heal on its own. Most semi-active people, including all athletes, will need to have an ACL reconstruction. A reconstruction entails creating an entirely new ligament from other tissue.
Meniscus (knee cartilage) Tears
The menisci are two "C" shaped cartilage pads in the knee. They provide a cushion between the femur bone and the tibia bone. They also help the two bones to fit together with more congruency, which in turn makes the knee joint more stable. A meniscus can be torn with sudden cutting or pivoting movements as well. Unlike the ACL, the menisci do have some potential to heal – it all depends on the location of the tear because different sections of each meniscus have different amounts of blood supply. If surgery is necessary, sometimes a meniscus repair is done, and sometimes a partial meniscectomy is needed. A meniscus repair means that sutures (stitches) are placed in the meniscus to repair the tear. A partial meniscectomy involves removing a small portion of the meniscus.
Hamstring Strains
The hamstrings are a group of three long and large muscles in the back of your thigh. They essentially begin near your buttocks and attach behind your knee. The hamstrings are essential to running and other powerful movements of the legs. A muscle strain is when the fibers that make up the muscle are stretched and/or torn. Technically any muscle can be strained, but large muscles of the lower extremity are commonly strained in sports. Studies have shown that a person is most likely to strain a muscle when they are not conditioned well and tired. Therefore, more athletes experience a muscle strain in the pre-season (because they are not well conditioned yet) and at the end of a practice or a game (because they are tired). Muscle strains rarely need surgery. Most will heal with time, rest, and simple conservative measures.
These are just a few of the many potential athletic-related injuries. If you see a lot of athletes in your practice, consider attending one of the Orthopedic days of a Skin, Bones, Hearts, & Private Parts CME conference to learn more!
See Jerry speak at a 2022 Skin, Bones, Hearts & Private Parts CME Conference. Click here to read more on where you can see him live and in-person!
Skin Bones CME Conferences
Hit the reset button while earning continuing medical education credits at our CME conferences, where you can travel to a vacation destination; earn CME credits with like-minded nurse practitioners, physician assistants, and physicians; and 'unplug' while enjoying a new locale! Check out our upcoming Skin, Bones, Hearts & Private Parts 2023 CME Conferences and 2024 CME Conferences! At every event, the best of the medical community gathers to earn CME credits, network, and gain knowledge on dermatology, orthopedics, cardiology and emergency medicine, women's health, pain management and pharmacology, diabetes, ER, and mental health. On-line CME courses and Virtual CME are also available so you have the option of earning CME credits online.