Ovarian Cancer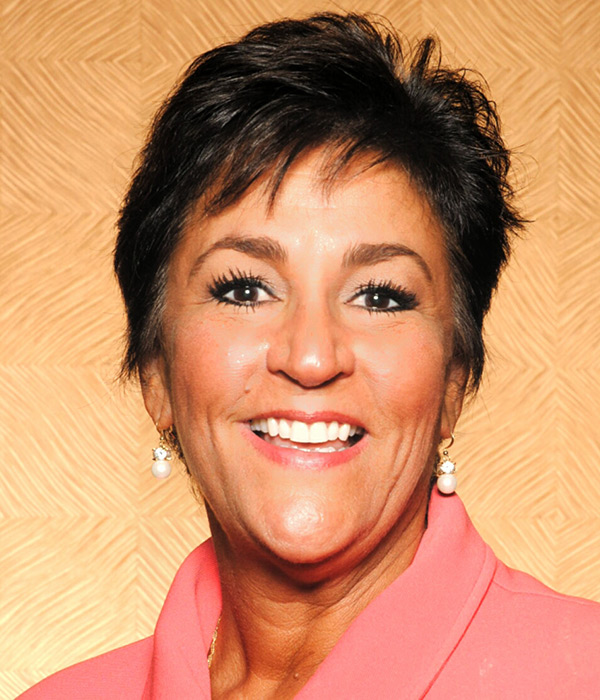 In 2023 in the United States, ovarian cancer will cause an estimated 19,710 new cases and 13,270 deaths. Although the numbers are declining, this is still staggering. Ovarian cancer is a rare disease, with carcinomas comprising approximately 90% of tumors and germ cell and stromal tumors accounting for the remainder. Ovarian carcinoma is a disease that predominantly affects postmenopausal women. In 1982, a Harvard study was published identifying talc powder as a risk for ovarian cancer.
Causes
No consistent association between a variety of dietary factors and the risk of ovarian cancer, including alcohol use. Based on research studies, a family history of ovarian cancer, especially in a first-degree relative, and those with BRCA1 or BRCA2 mutation, have an increased risk of developing ovarian cancer.
Endometriosis is associated with an increased risk of ovarian cancer, specifically endometrioid and clear cell carcinomas.
Ovarian cancer mortality has also been shown to be increased in obese women.
Johnson & Johnson Lawsuit
Talc powder causes ovarian cancer? Perhaps. Studies looking into the connection between talc and ovarian cancer have shown mixed findings. A population-based case-control study of African American women in the United States found an association between daily genital powder use and the risk of epithelial ovarian cancer. when applied to the genital area or on sanitary napkins, diaphragms, or condoms) were to travel through the vagina, uterus, and fallopian tubes to the ovaries.
Johnson & Johnson (J&J) has a long history with asbestos in their talc powder. The earliest reports of asbestos in J&J talc products date back to 1957-1958. Internal company records show J&J powders tested positive for asbestos at times between 1971 and the early 2000s. In 2019, J&J recalled 33,000 bottles of its talc-based baby powder from U.S. shelves after the FDA found asbestos in samples taken from a bottle purchased online. On May 19, 2020, J&J announced it was stopping sales of its talc-based baby powder in the U.S. and Canada. They announced in 2023 J&J would stop selling talc powder worldwide.
J&J has paid out billions of dollars in lawsuits for women with ovarian cancer.
Reduce Risk Factors
Factors associated with a decreased risk of ovarian cancer include multiparity, use of oral contraceptives, multiple pregnancies, breastfeeding, tubal ligation, and salpingectomy, anything that stops the ovaries from producing hormones.
Compared with nulliparous women, the risk of ovarian cancer is reduced by 30% to 60% among parous women, with additive protection for each additional birth. In addition, risk-reducing bilateral salpingo-oophorectomy is associated with a decreased risk of ovarian cancer and a 90% reduction in the risk of ovarian cancer in women with a BRCA1 or BRCA2 mutation.
Endometrial Cancer
In the United States, endometrial cancer is the most common cancer affecting women's reproductive system. Endometrial cancer makes up about 95% of all cases of uterine cancer. Many of them relate to the balance between estrogen and progesterone. Uterine cancer accounts for about 3% of all new cancer cases but is the most common cancer of the female reproductive system, with 65,950 estimated new cases in 2022. In addition, studies show that incidence rates of uterine cancer have been rising in the United States, particularly among Black women.
Causes:
These risk factors include obesity, a condition called polycystic ovarian syndrome (PCOS), or taking unopposed estrogen (taking estrogen without taking progesterone, too).
The genetic disorder Lynch syndrome is another risk factor unrelated to hormones.
Symptoms of endometrial cancer/uterine sarcoma include:
Vaginal bleeding between periods before menopause.
Vaginal bleeding or spotting after menopause, even a slight amount.
Lower abdominal pain or cramping in your pelvis, just below your belly.
Thin white or clear vaginal discharge if you're postmenopausal.
Extremely prolonged, heavy, or frequent vaginal bleeding if you're over 40.
The Sister Study
The Sister Study was conducted between 2003-2009 by the National Institute of Environment Health Sciences of more the 50,000 women ages 35-74 who had sisters with breast cancer. The purpose of the research was the find causes of breast cancer. At the time the women enrolled in the study, they were asked about their use of different kinds of hair products over the previous year, including hair dyes, straighteners and relaxers, and permanents or body waves.
Concerns have been raised about possible links between some hair products and these cancers because some of the chemicals used in hair products might be absorbed through the scalp and have estrogen-like properties in the body. Some hair products might also contain other chemicals that have been linked to cancer, such as formaldehyde.
Women who use chemical hair straighteners and relaxers may have a higher risk of uterine cancer, according to a new study from researchers at the U.S. National Institutes of Health (NIH). It was estimated that 1.64% of women who never used hair straighteners would go on to develop uterine cancer by the age of 70, but for frequent users, that risk goes up to 4.05%
The researchers found no associations with uterine cancer for other hair products that the women reported using, including hair dyes, bleach, highlights, or perms.
Skin Bones CME In-person Conferences
Hit the reset button while earning continuing medical education credits at our CME conferences, where you can travel to a vacation destination; earn CME credits with like-minded nurse practitioners, physician assistants, and physicians; and 'unplug' while enjoying a new locale! Check out our upcoming Skin, Bones, Hearts & Private Parts 2023 CME Conferences and 2024 CME Conferences! At every event, the best of the medical community gathers to earn CME credits, network, and gain knowledge on dermatology, orthopedics, cardiology and emergency medicine, women's health, pain management and pharmacology, diabetes, ER, and mental health. On-line CME courses and Virtual CME are also available so you have the option of earning CME credits online.