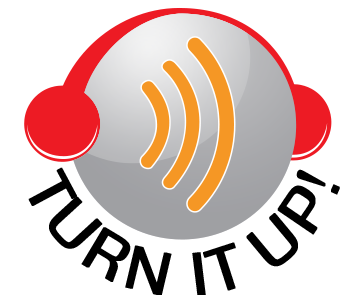 Turn It Up Foundation Gives Gift of Music to Hard of Hearing
It was World Hearing Day on March 3, an annual global advocacy event for raising awareness regarding hearing loss and promoting ear and hearing care, and calling for action to address hearing loss and related issues. To support the day throughout the year, the World Health Organization (WHO) provides a wide array of evergreen educational and resource materials, including materials on ear health and care, advocacy and awareness, screening, and rehabilitation materials.
Here at Skin, Bones, Hearts & Private Parts, our focus on hearing loss is also an everyday pursuit through our Turn It Up Foundation, which provides funding for musical pursuits – such as piano lessons or band instruments – to elementary-age children who are deaf or hard of hearing.
Chuck Dillehay, founder of Skin, Bones, Hearts & Private Parts, shares that the Foundation was created in honor of his son, Caleb, who was born deaf in both ears. "Through the miracle of cochlear implants," Chuck said, "he leads a full and extremely productive life. Caleb is musically talented and plays both percussion and keyboard, and it's so inspiring to see him on the front row of the marching band. Listening to him also play the piano has brought many to tears of joy. Caleb is our superstar and hero, and it's our wish that others will be inspired by him too."
Skin, Bones, Hearts & Private Parts supports the Foundation by donating a percentage of its proceeds; to date, they've donated more than $100,000, with scholarship award amounts averaging $1,500 for the school year. It's their way of giving back and of sharing our love of music.
Find out more about the Turn it Up Foundation!
Skin Bones CME In-person Conferences
Hit the reset button while earning continuing medical education credits at our CME conferences, where you can travel to a vacation destination; earn CME credits with like-minded nurse practitioners, physician assistants, and physicians; and 'unplug' while enjoying a new locale! Check out our upcoming Skin, Bones, Hearts & Private Parts 2023 CME Conferences and 2024 CME Conferences! At every event, the best of the medical community gathers to earn CME credits, network, and gain knowledge on dermatology, orthopedics, cardiology and emergency medicine, women's health, pain management and pharmacology, diabetes, ER, and mental health. On-line CME courses and Virtual CME are also available so you have the option of earning CME credits online.