Diabetes & the Uphill Battle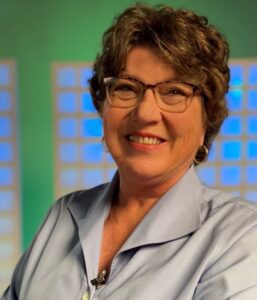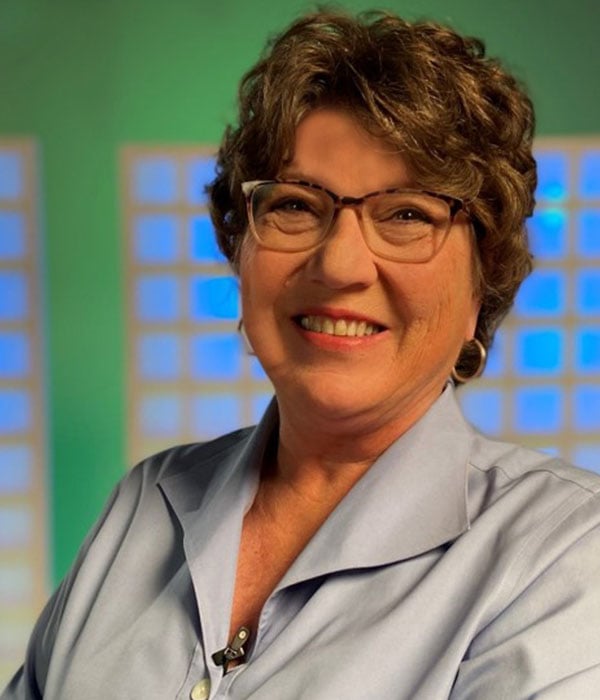 Does it feel like you are pushing the boulder uphill with some of your diabetes visits? Your patients with diabetes have a self-managed disease. If they see you for a (great) 30-minute visit 4 times a year, that is 2 hours of guidance and coaching. But they cannot take you home with them. And that leaves about 8,758 hours that they are on their own.
To help PWD (People with Diabetes) be as independent and self-sufficient as possible, please refer and INSIST that they complete comprehensive diabetes self-management education and support (DSMES); this is more than an appointment with the dietitian. Some of my colleagues tell their patients they are "in the boat together, and they have to row too." Conversely, some of my colleagues say they will not help manage their diabetes UNLESS they complete comprehensive diabetes education.
Glucose Monitoring
You want your patients to know the value of glucose monitoring, lifestyle adjustments with diet and exercise, new medications, sick day management, and what they are up against with the complications of diabetes out of control. In addition, they need a care partner to support and to be with others who have diabetes.
Threatening people with insulin injections if they do not "comply" is not successful. It is labeling them non-compliant transfers over unconsciously into your visit. PWD has barriers that are complex and time-consuming. Diabetes education is not just about KNOWLEDGE, but about Behavior Change and identifying issues that get in the way of diabetes management.
Common Barriers
You want better outcomes and quality of life for your patients, and diabetes education provides that and lower health care costs.2
Clinicians have barriers too:
Q. Will my patient be returned to my care?
A. YES, your referral can be for Diabetes Education ONLY
Q. It costs too much for my patients. They tell me they cannot afford it.
A. At the beginning of the year there is a deductible for everyone, regardless if it is medication, co-pays for your clinic visits etc. This is a life investment.

B. Most programs have a payment program. Or a cash price. Or even scholarship funds to help make it affordable.

C. AND most all insurance companies follow Medicare coverage policy. 10 hours is covered for comprehensive education and then 2 hours every year thereafter for refresher education AND 2 hours of medical nutrition therapy.

Q. I do not know who the diabetes educators are in my area or where the programs are.
A. Find a diabetes program and educator.
Find a Diabetes Education Program in Your Area (diabeteseducator.org)
Find a Diabetes Education Program | ADA
The American Diabetes Association recommends four critical times to refer for diabetes education.1
At diagnosis
Annually
When there are diabetes changes, new medication, complications, diabetes distress
When there are life changes; insurance changes, living situation/care partner changes, etc.
Diabetes education and medical nutrition therapy positively impact improving A1C, morbidity, and mortality2. Our clinic has documented a greater than 1% drop in A1C for program completers. Analysis of multiple studies confirms A1C reduction of 0.45-0.57%.2
Consider diabetes education referral as essential and the metformin prescription and the foot exam.
There is a virtual team out there willing and ready to help you and your patients with their diabetes. 
Skin Bones CME Conferences
Hit the reset button while earning continuing medical education credits at our CME conferences, where you can travel to a vacation destination; earn CME credits with like-minded nurse practitioners, physician assistants, and physicians; and 'unplug' while enjoying a new locale! Check out our upcoming Skin, Bones, Hearts & Private Parts 2023 CME Conferences and 2024 CME Conferences! At every event, the best of the medical community gathers to earn CME credits, network, and gain knowledge on dermatology, orthopedics, cardiology and emergency medicine, women's health, pain management and pharmacology, diabetes, ER, and mental health. On-line CME courses and Virtual CME are also available so you have the option of earning CME credits online.
See Debbie Hinnen speak at a 2022 Skin, Bones, Hearts & Private Parts CME Conference. Click here to find out where you can see her live and in-person!
References
Standards of Medical Care in Diabetes. Diabetes Care 2022 Jan; 44 (Supplement 1): S226-S232. https://doi.org/10.2337/dc21-in01American Diabetes Association
Powers M,Bardsley J et al. Diabetes Self-management Education and Support in Adults With Type 2 Diabetes: A Consensus Report of the American Diabetes Association, the Association of Diabetes Care & Education Specialists, the Academy of Nutrition and Dietetics, the American Academy of Family Physicians, the American Academy of PAs, the American Association of Nurse Practitioners, and the American Pharmacists Association. Diabetes Educ.  doi: 10.1177/0145721720930959. Epub 2020 Jun 8