If you're like me, you're probably ready to put 2020 in your rearview window, and ring in a new year. It appears that a variety of vaccines will be available in the not too distant future, and I'm looking forward to that and what else 2021 will bring.
While many educational providers were unable to carry out their programs this year, my creative and hard-working team successfully navigated unchartered territories and actually hosted six live events. From east to west, we educated hundreds of clinicians safely by social distancing, requiring face masks, and a host of other important practices. The feedback provided by participants was amazing, and were truly thankful for our dedication. I think I'm finally getting over my mild PTSD after "riding out the storm" during Category 2 Hurricane Sally in Pensacola, FL this fall. Gusts to 123 mph, severe flooding with six-foot storm surge, and more.
Looking towards 2021, we'll be hosting nine live events all across the U.S, including new destinations of Chicago and Atlanta. With our brand new options, you can join us in person at the exciting vacation destination of your choice, or stay home and enjoy our terrific programming via live-streaming or on-demand.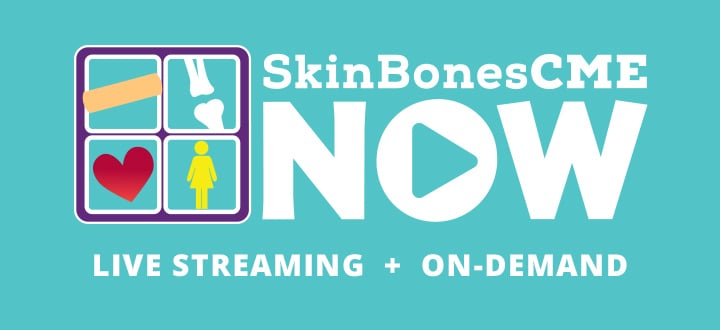 A fresh slate of the nation's top presenters will keep you entertained, educated, engaged, and energized. In addition to our name sake topics of Derm, Ortho, Cardio, and Women's Health, we're offering new tracks in Pharmacology, Pain Management, Infectious Diseases, Diabetes, Pediatrics, GI, Respiratory, and more.
Join us in 2021 to discover why 96% of our guests said they'd recommend our events to friends and colleagues. As always, I'd love to hear from you. Please reach out to me at [email protected] and let me know what's on your mind.
Warmly,
Chuck Dillehay
Creator
Skin, Bones, Hearts & Private Parts