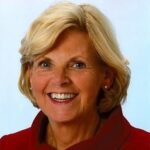 By Joyce L. Ross, MSN, ANP, CS, CRNP, Diplomat ACCL, Clinical Lipid Specialist, FNLA, FPCNA
Confusion, misunderstanding and controversy continue to linger over the latest.
2013 ACC/AHA Guidelines for the Treatment of Blood Cholesterol to Reduce Cardiovascular Risk in Adults. In spite of the passing of a year since these guidelines were introduced many providers remain confused about the most effective way to assess, stratify and treat their patients. Questions such as: are LDL goals out, what about those triglycerides, are they still felt to be atherogenic have been echoed throughout the healthcare community. Not only does this question linger for healthcare providers, but also our patients voice uncertainty as to how these new guidelines may have changed their treatment regimens.
The National Lipid Association introduced their recommendations: National Lipid Associations Recommendations for patient-centered management of dyslipidemia – Part 1 in November of 2014. The final publication will appear in the Journal of Clinical Lipidology in April 2015. Of note these recommendations are NOT an effort to counter the ACC/AHA guidelines but rather an adjunct to them.   Of note there are some strong commonalities in these two documents but there are some differences as well. It is important to examine both documents to fully understand the climate of cardiovascular risk reduction in 2015.   Most importantly both documents strongly reinforce the relationship between the healthcare provider and the patient. All decisions specifically are to be considered in the context of the final decision resting on the judgment of the provider. They are not meant to leave out the personal touch and consideration of the individual and the provider.
It will be important to define the similarities and differences that need to be considered along with the rationale behind these statements. Of special interest to note is that the ACC/AHA document represents accepted Guidelines while the NLA document represents recommendations. These topics will be fully explored at conferences provided by DMGCME throughout 2015 and include subjects such as:
The differences
Evidence base
The central focus of the guidelines for ACC/AHA and NLA
Lipid goals
Non-statins
Risk calculators
Advantage of Non-HDL-C over LDL-C in Assessment of ASCVD Risk
IMPROVE-IT: Latest research than may again highlight the inadequatesy in using just
the ACC/AHA Guidelines
Be sure to plan to attend this presentation to gather all the information necessary to fully assess, stratify and treat your patients who already have or who are at risk for the development of cardiovascular disease.
See Joyce Ross this May in San Diego at the Skin, Bones, Hearts & Private Parts Conference.