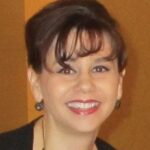 By: Risha Bellomo, PA-C, MPAS
When a patient presents to your office with the signs of a discolored, dystrophic nail many practitioners jump to the conclusion of onychomycosis too quickly. The lecture that will be presented at Skin, Bones, Hearts & Private Parts, "Differential Diagnosis of Onychomycosis and Nail Disorders' is to help navigate through the history, differential diagnosis, and treatment of common nail disorders. The patient may in fact have onychomycosis, but we must do our due diligence to confirm this diagnosis and treat the underlying dystrophy. The patient who is presenting is concerned about the appearance of their nails and by just treating the fungus and not the dystrophy you are doing an injustice to the patient.
When evaluating nail dystrophy first determine the cause. Ask the patient questions to aide in distinguishing between exogenous and endogenous factors or an underlying infection.


Why are My Nails Discolored?
Onychomycosis accounts for up to 50% of nail disorders affecting 20% of Americans between the ages of 40 and 60 years old. Many times, onychomycosis starts from a pre-existing nail dystrophy or alteration in nail morphology. Onychodystrophy manifests as a poorly formed, misshapen, damaged, infected or discolored nail unit that may affect fingernails, toenails, or both. Presentations of nail dystrophy include onycholysis, onychorrhexis, onychoschizia and onychauxis. Onycholysis is separation of the nail from the nail bed and may be caused by exogenous trauma or an endogenous factor such as psoriasis. Onycholysis creates an entry point for infection by a dermatophyte, such as trichophyton, a yeast and/or a bacteria called pseudomonas. Onychorrhexis presents as nail plate ridges parallel to the lateral nail fold. This may be seen as a normal part of aging, the so-called 'wrinkles of the nails' or a manifestation of underlying disease, such as lichen planus and alopecia areata. Onychoschizia is peeling of the distal nail plate due to excessive wetting and drying as seen in Brittle Nail Syndrome. Onychauxis is thickening of the nail seen both in onychomycosis and psoriasis. If you are suspicious of onychomycosis then a nail biopsy may be performed to distinguish between other nail conditions, such as psoriasis and lichen planus. The most common type of onychomycosis is distal lateral subungual onychomycosis caused by Trichophyton rubrum. Performing a KOH, PAS stain and/or fungal culture will assist in determining the correct diagnosis. To learn more about the vast array of nail disorders please join Risha Bellomo, MPAS, PA-C at one of the following Skin, Bones, Hearts & Private Parts Conference Locations, San Diego, Pensacola, Alaska, and Orlando. To learn more about Risha Bellomo, please visit www.bellomoconsulting.com.
REFERENCES
1. Baran R. Common 20 Nail Diseases. PhysiciansContinuing Education, Inc. 2001:pp 1-3; pp 13-
17; pp 19-25; pp 29-32.
2. Vlahovic TC, DPM. The use of poly-ureaurethane,16% for dystrophic nails. Podiatry Management,2013;32(6) No5:91-94.
3. Bakotic B. A guide to detecting nail pathology.Continuing Education Course 145 on Sept 19,2006. www.podiatry.com. Accessed July 25, 2013.
4. Vlahovic TC, Schleicher SM. Nail Disorders. In:Skin Disease of the Lower Extremities: A Photographic Guide, Ch. 1, HMP Communications,Malvern, PA, 2012:pp19-20.
5. Bellomo, R. Addressing the Frustrations of Nail Disorders. The Dermatologist. August 2013: pp34-37.