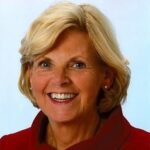 By: Joyce L. Ross, MSN, CRNP, CS, FNLA, FPCNA
Diplomate Accreditation Council for Clinical Lipidology
The newest clinical guidelines for the treatment of cholesterol were introduced in a firestorm of controversy in November 2013. The length of time since the NCEP – ATP 3, guidelines of greater than a decade created quite a challenge to those who were charged to create the document by the NHLBI in 2008. The selected expert panel was required to evaluate higher quality randomized controlled trial (RCT) evidence for cholesterol lowering drug therapy to reduce ASCVD risk. The use of critical questions were established and implemented from which the guidelines were developed. RTC's were independently and systematically assessed for quality, resulting in less expert opinion than in prior guidelines.
This approached created a sea change in how providers would identify, evaluate and treat patients who are at increased risk for atherosclerotic cardiovascular disease (ASCVD). Gone now are familiar LDL-C goals which guided practice and with which patients have been taught to use lifestyle management and medications to attain established personal risk reduction. Today a reduction of patient LDL-C of 50% is considered acceptable, related to the conclusions of the expert panel, and the use of statin therapy has been identified as the medication of choice to assist patients to attain this level of reduction.
The use of the Framingham Assessment has given way to a more comprehensive global risk assessment, no longer focusing on just a 10-year risk, but in those age 29 to 59 years of age establishing a lifetime risk as well. Four statin benefit groups are now considered as the state of the art for those who should be treated aggressively to reduce ASCVD risks. These groups are based on a comprehensive set of data from RCTs that identify those who are most likely to benefit from therapy. They focus efforts to reduce ASCVD events both in secondary and primary prevention. High-intensity and moderate-intensity statin therapy for use in secondary and primary prevention were also established. Patients in these 4 statin benefit groups are: Individuals with clinical ASCVD, Individuals with primary elevations of LDL-C >190 mg/dL, Individuals 40 to 75 years of age with DM with LDL-C 70-189mg/dL, and Individuals without clinical ASCVD or DM who are 40 to 75 years of age with LDL-C 70-189 mg/dL and an estimated 10-year ASCVD risk of 7.5% or higher.
Within the guidelines charts depicting strategies for implementation of therapy are comprehensive and easily applied with regard to initiating statin therapy. While these newest guidelines represent areas of change the judgment of the clinician is still encouraged when making decisions for patient care.
A synopsis of the ACC/AHA guidelines recommend encouraging adherence to a healthy lifestyle, statin therapy initiated at the proper intensity for adult groups demonstrated to benefit from treatment, engagement in a clinician-patient discussion before initiating statin therapy, especially for primary prevention in patients with lower ASCVD risk, and regular monitoring of patients for adherence to lifestyle and statin therapy.
As previously stated these guidelines represent major changes from previous guidelines. They align recommendations that are more closely related to the evidence, and for primary prevention, they focus on shared decision making. In keeping with the current evidence approach, these guidelines will be improved by future high quality research with the goal of reducing risk for ASCVD. The process therefore will be ongoing and difficult for many to implement, however it is hoped that they will be instrumental in reducing risk of the number one killer of the American population.
Joyce is a DMGCME speaker for the Skin, Bones, Hearts & Private Parts track. See Joyce speak in Walt Disney World, FL this June.