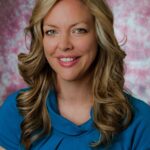 By: Krisi Probert, OTD, OTR/L, CHT
Many students and young therapists are terrified of the thought of managing a catastrophic hand injury. From crush injuries, to amputations, to deep lacerations, these patients usually present with multiple diagnoses, a wide range of complaints, and a great deal of fear and uncertainty. As therapists, it is essential that we manage these patients with confidence and develop a systematic approach to treatment. Like the proverbial elephant, treatment of the catastrophic injury must be managed "bite" at a time.
Wounds: First, manage any open wounds. Does the wound require debridement? Does drainage need to be managed? Are primary and secondary dressings required, and is a bacterial control needed? Did the wound occur in a clean or untidy environment, and how does that affect your wound management?
Edema: Second, is edema present? If so, it will affect everything else! Appropriate management of edema through compression garments, wrapping, elevation, and modalities will allow you to effectively manage further complicating factors.
Pain: Pain will occur as a result of nociceptors activated during trauma, or interstitial pressure from edema. Often, the treatment of edema will alleviate pain, but further methods like electrical modalities may be necessary to gate pain.
Motion: Address motion in the context of the most complicated diagnosis. Has the patient experienced a tendon injury and require a splint or special protocol? Are there fractures or fixation in place that would require education in specific exercises to surrounding joints?
Function: Think of function as a totality of factors that affect the person "self-ness." Often, a catastrophic injury to the upper limb has implications that are far reaching. The patient's immediate environment has been altered, often permanently, and a valued role may be lost. An occupation or hobby the patient has enjoyed for years could be impossible or severely altered. From the first treatment, respect for this shift and hope for maximizing remaining function must be established to gain the patient's trust and allow you to be an effective partner in the patient's care.
The management of a catastrophic injury can certainly be daunting and requires a broad and deep knowledge of anatomy, physiology, and kinesiological concepts of the upper limb. Development of a systematic, prioritized method of patient management can bridge the novice therapist to a skilled practitioner.
Krisi is a DMGCME 2014 speaker for the Hands, Shoulders, Knees & Elbows track. See her this June in Walt Disney World, Florida.