Savannah, GA CME Conference Hotel Information
We have negotiated significantly reduced room rates for Skin, Bones, Hearts & Private Parts guests at the Embassy Suites Savannah Historic District. If you need hotel reservations and have not yet made your arrangements, you are encouraged to do so immediately, as rooms may sell out prior to the cutoff dates listed below.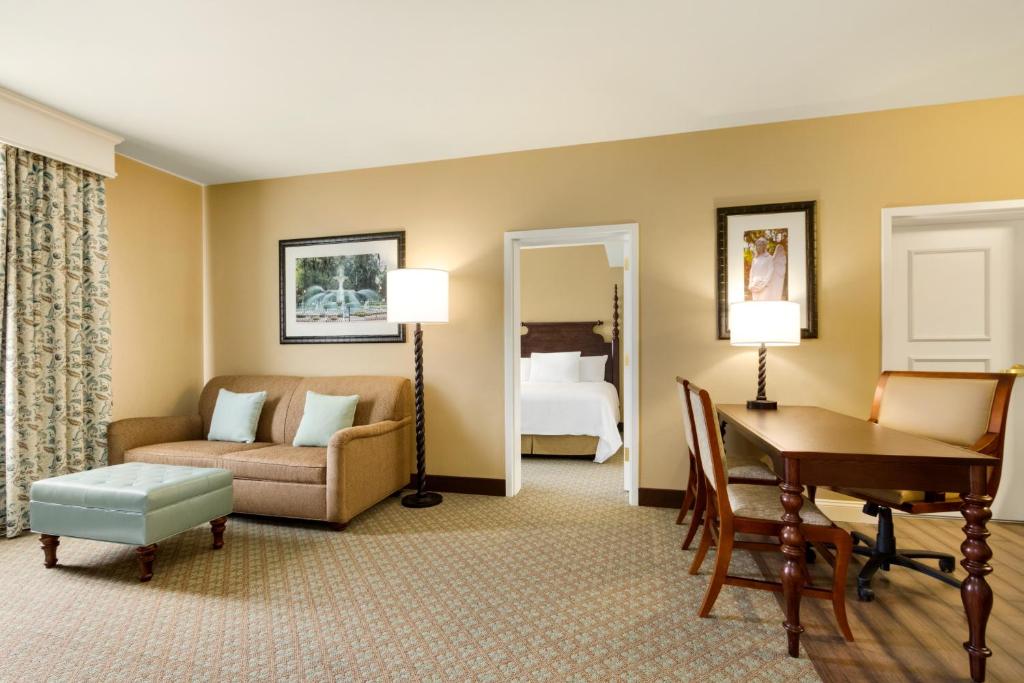 Top Reasons To Stay With Us
Top Reasons To Stay With Us
Experience all the resort amenities: on-site restaurant, outdoor pool, fitness center, free Wi-Fi in guest rooms; and more
Sleep a little later and never be late.
Restaurants on-site for your enjoyment.
Networking at all hours – maybe even on the beach.
All your friends stay at the conference hotel.
Staying on-site allows you to run back to the room to drop off/pick up anything you need.
Don't get stuck in inclement weather and traffic, and be assured a parking space.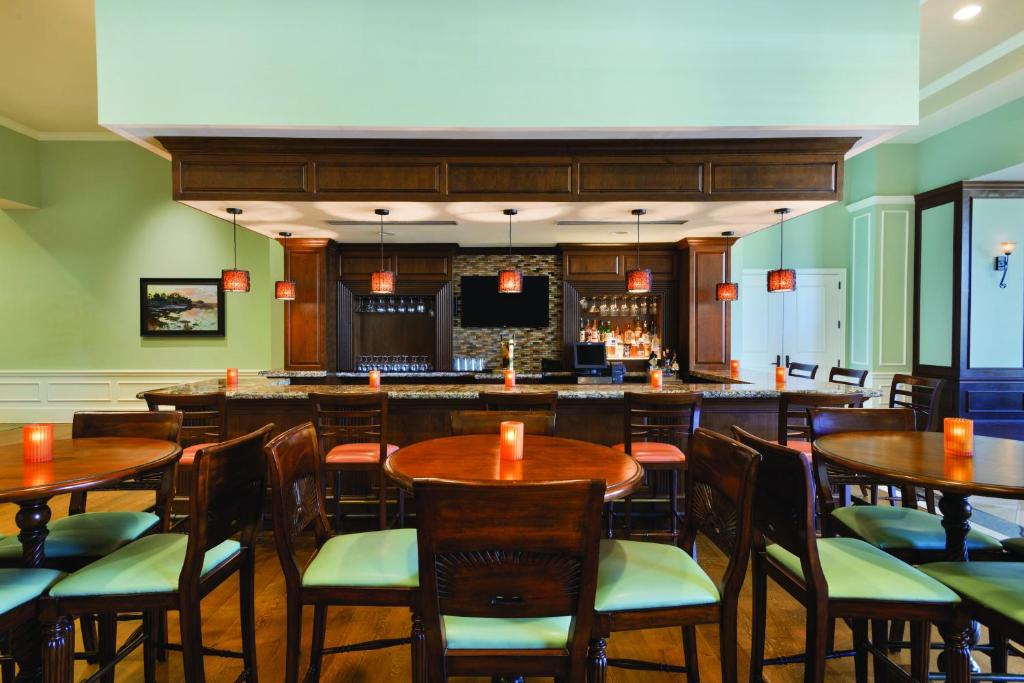 Meal Plans
Meal Plans
Breakfast will be provided only to guests staying at our host hotels. Refreshments will be served throughout the day as well. Lunch is on your own (sponsored lunches will be announced if applicable).
Parking
Parking
Embassy Suites self-parking is $35/night.
Important Information Regarding Hotel Reservations
We kindly ask that you make your hotel reservation at our host property. We are committed to these contractual obligations in order to bring the guest room rates down from regular pricing. If you stay at a different hotel, we may fall short of our housing obligations and will be responsible for paying lost income to our hotels. This could mean higher registration fees and fewer benefits for participants. Thank you for your understanding and for making our educational programs the best they can be.
On occasion, travel websites may lure you with minor "discounts", but please realize there are restrictions and penalties associated with these "deals." By booking directly with our host hotel using our group code, you'll not only receive $100 rebate but also you're guaranteed exclusive benefits such as renovated rooms, discounted resort fees, ability to change or cancel penalty-free and more.
Fun Things To Do In Savannah, GA
Food & Beverages
Savannah has some of the top restaurants in the state of Georgia. Chart House seafood restaurant is an exquisite piece of Georgia's southern history. Newly remodeled interiors give the restaurant a sleek, modern feel while inhabiting the oldest masonry building in the state of Georgia. Set against the backdrop of the pristine Savannah River and located among the hottest spots of Downtown Savannah, Chart House is one of the most spectacular waterfront restaurants in the city. The sprawling patio is a lovely setting for afternoon dining or a relaxing Happy Hour on the river. The view of the 4th-busiest port in the nation is unmatched, and the same goes for the food. The menu features southern Low Country twists on seafood classics as well as the legendary Prime Rib. To enjoy some of the finest downtown dining and one of the best happy hours in Savannah, Georgia, visit Chart House!
Other recommendations: Alligator Soul Restaurant | Noble Fare | The Olde Pink House | Elizabeth on 37th
Outdoor Activities
Spanning more than 30 acres, Forsyth Park is Savannah's largest and oldest public park. The land for the park was donated by William Brown Hodgson in the 1840s, and named for illustrious statesman and thirty-third Georgia governor John Forsyth. The park's iconic fountain was installed in 1858 and is today one of the most-photographed places in Savannah. Forsyth Park is also home to a fragrant garden for the blind, repurposed from a mock fort constructed for training purposes before World War I. Visitors and locals love to take advantage of the park's expansive green, where festivals, concerts and the weekly Forsyth Park Farmers' Market are held. There is abundant shade and space for sitting to take in the towering live oaks and pink- and white-dotted azalea bushes, and people can always be find walking, jogging and leading dogs on the park's paths.
Savannah Bike Tours
Savannah Bike Tours is one of the most efficient and fun ways to experience Savannah. Pedal alongside a licensed guide as they take you through Savannah's historic district and down lesser-traveled side streets. These guides will brief you on Savannah's history during the ride as well as share knowledge about the area's trees and flowers. Get ideas about what else to do on your Savannah, GA, trip as the guide acts as a "rolling concierge" by suggesting great local places to dine and shop.
Show Us Your Badge Program
The Show Us Your Badge program offers discounts to meeting and convention attendees, travel agents, film production talent and film crews from businesses in Savannah's Historic District and nearby areas. Click here to find out more information.
Take A Tour
No visit to Savannah is complete without a sightseeing tour by horse-drawn carriage. Let the gentle "clip-clop" of horses, and sway of the carriage, transport you to Savannah's colorful past with one of our entertaining and informative tours. Carriage Tours of Savannah was the city's first carriage tour company, and has been featured in magazines, guide books and videos for over 30 years. Savannah, GA, is a city with great historical significance. A lot of the city's charm is the product of its history, check out some of these must-see attractions
Other recommendations: Savannah Dark History & Ghost Encounter Tour | Old Town Trolley Tour | Sip 'n Shop Savannah Tours | Savannah Bike Tours
Other Popular Savannah Attractions Include…
---
This CME Virtual Conference Includes: