Pensacola Beach, FL May CME
Conference Hotel Information
We have negotiated significantly reduced room rates for Skin, Bones, Hearts & Private Parts guests. If you need hotel reservations and have not yet made your arrangements, you are encouraged to do so immediately as rooms may sell out prior to the cutoff dates listed below. Group code coming soon!
*VisitPensacola.com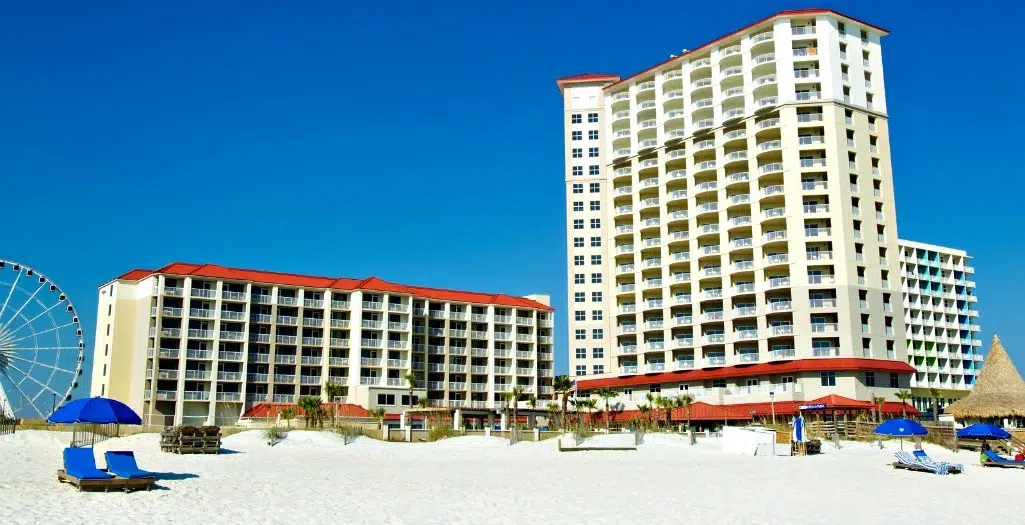 Top Reasons To Stay With Us
Top Reasons To Stay With Us
Experience all the resort amenities — two outdoor pools, an indoor pool, children's programs, free Wi-Fi in guest rooms, a beach trolley and more.
Sleep a little later and never be late.
Restaurants on-site for your enjoyment.
Networking at all hours — maybe even on the beach.
All your friends stay at the conference hotel.
Staying on-site allows you to run back to the room to drop off/pick up anything you need.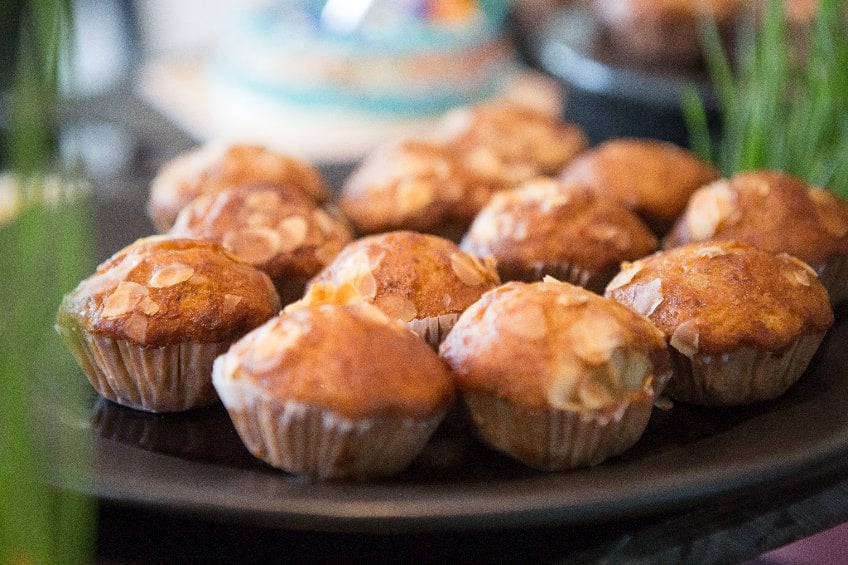 Meal Plans
Meal Plans
Breakfast/Lunch: Breakfast will be provided as part of your registration and will be available Tuesday – Friday from 6:30 – 8:00 am. Refreshments will be served throughout the day as well. Please refer to final schedule for times. Lunch is on your own (sponsored lunches will be announced if applicable).
Beverage Service: Provided each day of conference.
Parking
Parking
Don't get stuck in inclement weather and traffic, and be assured a parking space.
Self parking $15 per car, per night. Valet parking $25 per car, per night (No in/out on valet)
Important Information Regarding Hotel Reservations
We kindly ask that you make your hotel reservation at our host property. We are committed to these contractual obligations in order to bring the guest room rates down from regular pricing. If you stay at a different hotel, we may fall short of our housing obligations and will be responsible for paying lost income to our hotels. This could mean higher registration fees and fewer benefits for participants. Thank you for your understanding and for making our educational programs the best they can be.
On occasion, travel websites may lure you with minor "discounts", but please realize there are restrictions and penalties associated with these "deals." By booking directly with our host hotel using our group code, you'll not only receive $100 rebate but also you're guaranteed exclusive benefits such as renovated rooms, discounted resort fees, ability to change or cancel penalty-free and more.
Fun Things To Do anchor
Fun Things To Do In Pensacola Beach, FL
The beach is calling your name! Kick back and relax on the sugar white sand and take in the view of the crystal clear waters of Pensacola Beach, FL. Voted best beach by Travel Channel and TripAdvisor, Pensacola Beach has something for everyone. Enjoy fishing, surfing, scuba diving, collecting seashells or just taking it easy.
Another fun attraction at the beach is the Pensacola Beach Gulf Pier. Stretching out across the emerald green waters over 1470 Feet beyond 2 sand bars the Pensacola Beach Fishing Pier has some of the most exciting fishing and sights any pier Florida has to offer. This pier is also the vantage point for some of the greatest sunsets on Pensacola Beach. From this pier you can watch marine life, surfing as well as fishermen and women reeling in their catch. Whether you are a seasoned fisherman or a beginner you will be right at home on our pier. We also have everything you need to fish, bait, tackle, rental rods, coolers and carts as well as food, drinks, tackle and gifts.
This is the world's largest Naval Aviation museum and one of the most-visited museums in the state of Florida. Share the excitement of Naval Aviation's rich history and see more than 150 beautifully restored aircraft representing Navy, Marine Corps, and Coast Guard Aviation. These historic and one-of-a-kind aircraft are displayed both inside the Museum's nearly 350,000 square feet of exhibit space and outside on its 37-acre grounds. There's so much to see and do, you'll want to stay all day! Admission is free! Hours of operation are 9 a.m. to 5 p.m. daily.
In addition to being the "Cradle of Naval Aviation," the Pensacola Beach Bay Area is proud to call itself home to the renowned Blue Angels, officially known as the U.S. Navy Flight Demonstration Squadron. Stop by the Naval Base, or just look up, for a great show – the Blue Angels practice regularly.
Climb 177 steps up the historic Pensacola Lighthouse & Museum for one of the most beautiful views on the Gulf Coast. Built in 1859, the lighthouse is located on board NAS Pensacola. The top of the tower offers stunning views of Pensacola Pass (where Pensacola Bay meets the Gulf of Mexico), three forts, the Pensacola skyline and the historic Navy Yard. The fully restored Keepers' Quarters, built in 1869, is home to a museum and a gift shop.
Fort Barrancas sits on a bluff overlooking the entrance to Pensacola Bay. The natural advantages of this location have inspired engineers of three nations to build forts. The British built the Royal Navy Redoubt here in 1763 of earth and logs. The area includes the historic Water Battery, Fort Barrancas, trails, visitor center, picnic areas, and the Advanced Redoubt.
Uncle Sandy's is a non-profit organization dedicated to the care and rescue of unwanted parrots and other species of birds. The park is open to the public to enjoy and interact with many splendid varieties of parrots as well as other exotic birds. The park is $5.00 per person, $2.00 per child from 7 to 12 years of age, and children under 6 years of age are free!
Other Popular Pensacola Attractions Include…
---
This CME Virtual Conference Includes: