Myrtle Beach, SC CME Conference Hotel Information
We have negotiated significantly reduced room rates for Skin, Bones, Hearts & Private Parts guests. If you need hotel reservations and have not yet made your arrangements, you are encouraged to do so immediately as rooms may sell out prior to the cutoff dates listed below.
The Embassy Suites by Hilton Myrtle Beach Oceanfront Resort is part of the Kingston Resorts complex, giving you access to Splash! Waterpark, nine unique pools, golf course, tennis, and The Landing Spa and Fitness Center. All hotel guests enjoy luxurious, newly renovated two-room suites, complimentary daily cooked-to-order breakfast, and an Evening Reception with complimentary snacks, beer, wine and mixed drinks every night of the week. Amenities include free guestroom internet, pools, bicycle rentals, fitness center, 1 hour of Tennis or Pickle ball court time per day, free shuttle service throughout the resort and up to 2 mile radius outside the resort, and more.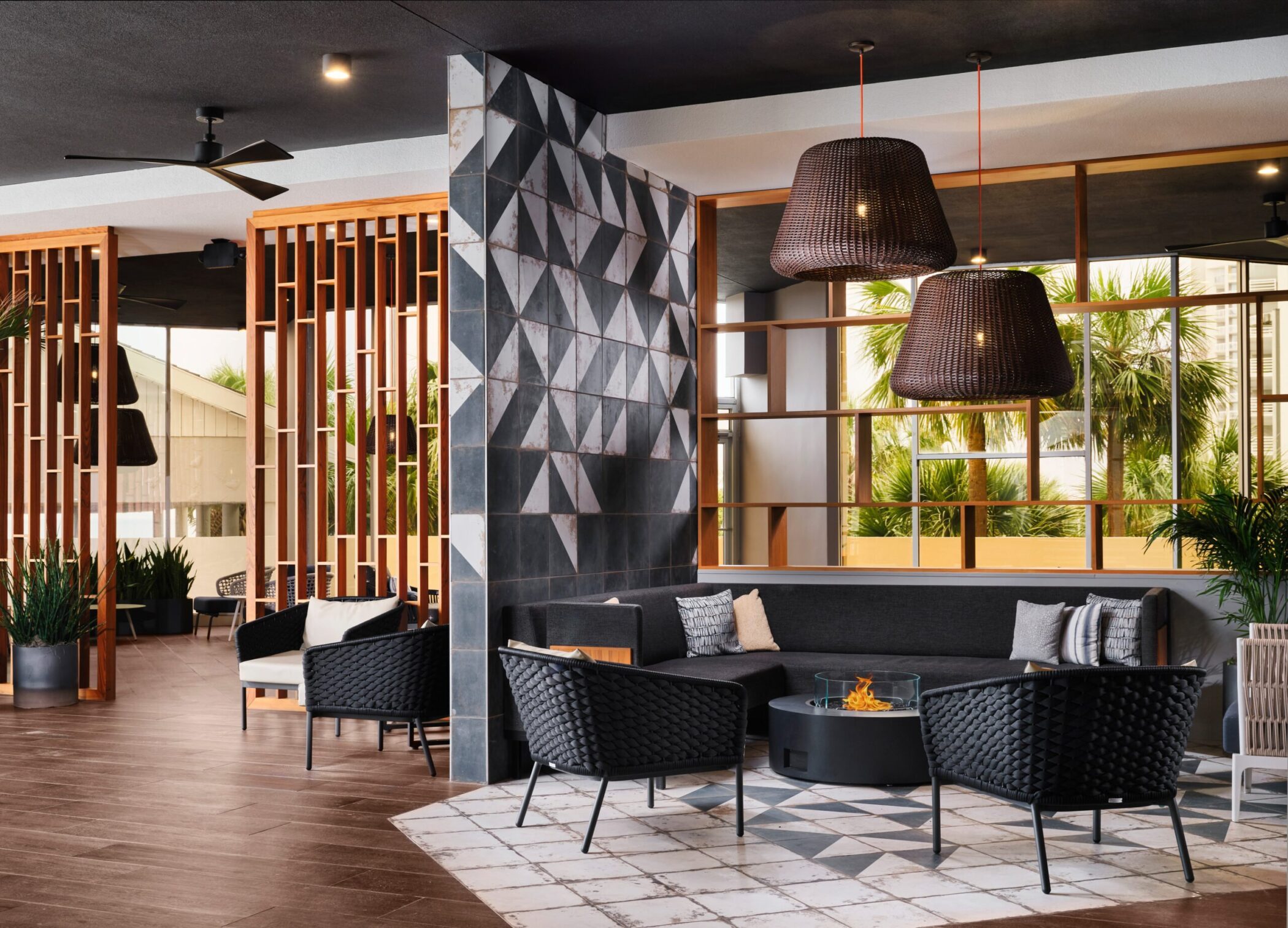 Top Reasons To Stay With Us
Top Reasons To Stay With Us
Experience all the resort amenities complimentary wireless internet in all guest rooms, full use of fitness center, in-door pool, recreation room, splash water park children's activities and outdoor recreation area.
1 hour of Tennis or Pickle ball court time per day
Shuttle service throughout the resort and up to 2 mile radius outside the resort
Sleep a little later and never be late.
Restaurants on-site for your enjoyment.
Networking at all hours.
All your friends stay at the conference hotel.
Staying on-site allows you to run back to the room to drop off/pick up anything you need.
Don't get stuck in inclement weather and traffic, and be assured a parking space.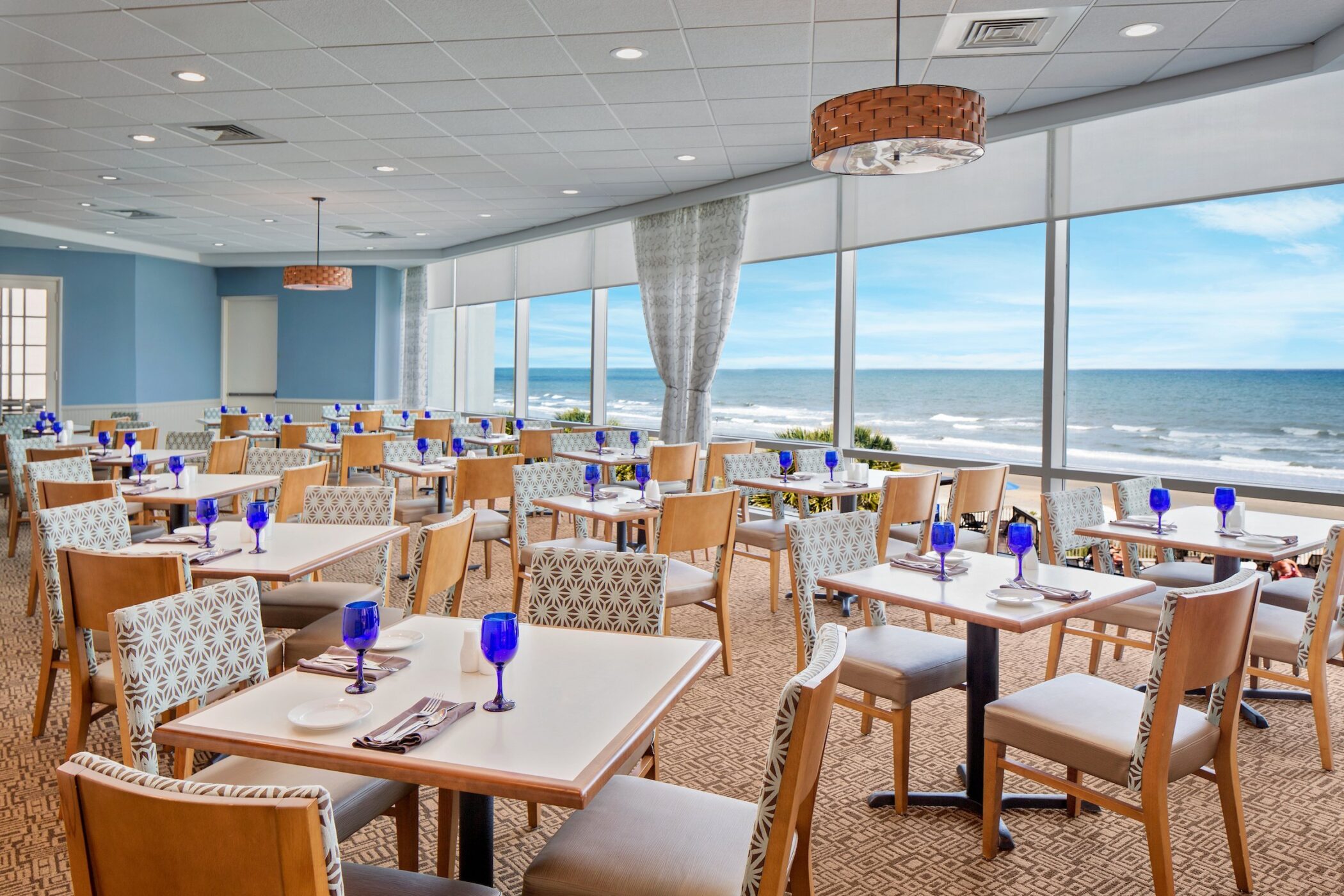 Meal Plans
Meal Plans
Breakfast/Lunch: Breakfast will be provided only to guests staying at our host hotel. Refreshments will be served throughout the day as well. Lunch is on your own (sponsored lunches will be announced if applicable).
Beverage Service: Provided each day of conference.
Parking
Parking
Free self-parking per day. (Normally $9.99)
Valet parking is $15 per day.
Important Information Regarding Hotel Reservations
We kindly ask that you make your hotel reservation at our host property. We are committed to these contractual obligations in order to bring the guest room rates down from regular pricing. If you stay at a different hotel, we may fall short of our housing obligations and will be responsible for paying lost income to our hotels. This could mean higher registration fees and fewer benefits for participants. Thank you for your understanding and for making our educational programs the best they can be.
On occasion, travel websites may lure you with minor "discounts", but please realize there are restrictions and penalties associated with these "deals." By booking directly with our host hotel using our group code, you'll not only receive $100 rebate but also you're guaranteed exclusive benefits such as renovated rooms, discounted resort fees, ability to change or cancel penalty-free and more.
Fun Things To Do anchor
Fun Things To Do In Myrtle Beach, SC
With more than 60 miles of open sand, there's no shortage of great beach areas to visit if you're looking to enjoy a day at the Beach on the Grand Strand. It's time to unwind on Myrtle Beach's picturesque coastline. Whether it's your first time in Myrtle Beach or one of many, it is sure to be an enjoyable week!
Year after year, Broadway at the Beach stands alone as by far the most popular tourist destination in the entire Myrtle Beach area. With its great location, convenient parking and wide range of outstanding activities for visitors of all ages, it's the perfect place to make magical memories of your own. Spectacular attractions are sure to create wide-eyed wonder in kids of all ages at Broadway at the Beach, home to some of the most popular attractions in Myrtle Beach. Let the adventure begin as you zip line across the lake, get lost in a maze made of mirrors, challenge the family to a game of mini-golf and more. Broadway at the Beach is also one of the most colorful, relaxed and enjoyable shopping experiences of your life. Stroll around and discover shopping treasures all over our entire 350 acre property. Enjoy one-of-a-kind shops and boutiques along with a host of nationally recognized shopping names. The choice is yours.
The Myrtle Beach area's new 1.2 mile-long Oceanfront Boardwalk and Promenade traverses through the sand from the 14th Avenue to 2nd Avenue Piers in Myrtle Beach. Throughout the summer, the popular Myrtle Beach Boardwalk is home to festivals and events, including Ocean Boulevard's Hot Summer Nights located at Plyler Park in the heart of the downtown area. Always a family favorite, the boardwalk provides oceanfront views of the pristine beach line, numerous shops and restaurants along its path.
A staple of Broadway at the Beach, attractions include the Dangerous Reef, a 750,000 gallon all around shark tank, Sea-for-Yourself Discovery Center, an interactive, multimedia playground, and an interactive Stingray experience. Dive Shows and Marine education sessions are presented hourly.
It's a golfer's paradise with 87 golf courses in the area. If you are looking for something more family friendly, Myrtle Beach miniature golf is an ideal outing as Myrtle beach includes a bevy of fun putt putt courses. There are more than 30 putt putt courses across the Grand Strand, with so many exotic, exciting, and inventive places to play.
Situated as a centerpiece of the 1.2 mile-long Oceanfront Boardwalk and Promenade, the SkyWheel is surrounded by some tasty eats, great shopping and the pristine sands of the Atlantic. When you're done having your breath taken away by the view from your flight, browse the LandShark SurfShack and then grab a bite at the LandShark Bar & Grill.
The park has close to a mile of Grand Strand beach. You can stay for an afternoon or a week and find time to explore the park's natural habitats, enjoy the sea breeze blowing through your camp while you sleep, or just relax. In addition to the beach and campground, Myrtle Beach State Park also contains miles of hiking trails, a fishing pier, picnic facilities and more.
Other popular Myrtle Beach attractions include…
---
This CME Virtual Conference Includes: