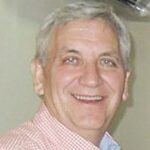 We have all seen the advertisements on television, in newspapers, on infomercials, and even in mainstream retail stores about the "latest and greatest treatments for arthritis." Such claims as "don't get your knee replaced, try our product first," have become almost ubiquitous. It is a well-known fact that over 95% of Americans will suffer from arthritis at some point in their lives. The amount of money being spent on the treatment of arthritis is staggering.
So the real questions for health care providers are: where is the truth in all these claims? What really works? What do studies show? What do we really know about prescription medications, supplements, herbs, injections, braces, physical therapy, acupuncture, diet restrictions, weight loss, and so on and so on?
Every day in my busy orthopedic practice, real patients with arthritis want real answers to these questions. They are frustrated. They can't do their jobs. They have stopped participating in recreational activities. Friends, family members, work associates, and even people sitting next to them on the bus, have all given them their "expert" opinions on what will help their arthritis. Does this all seem so familiar to you?
It became clear to me many years ago that "evidenced based medicine" is vital if I want to be able to truly be the expert in helping patients deal with their arthritis. Surgeons want to operate, but what non-surgical treatment options have been shown to effectively treat arthritis? What treatments will allow my patients to remain active and productive as long as possible before requiring surgery?
To this end, I have attended courses, been involved in studies, and reviewed the literature. Most importantly I listen to my patients. As health care providers, we have a responsibility to provide appropriate and accurate information to our patients. An up to date presentation on the non-surgical treatment of arthritis is "just what the clinician ordered."
See Scott in 2016 at the Orlando (June), San Antonio, and Las Vegas conferences.