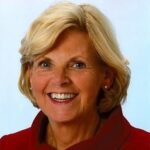 Can the American dream be a cause of CVD?
Providers today are faced with treatment of patients with Metabolic Syndrome from ages 10 – 92. This syndrome is not new to the United States but unfortnately the numbers of patients continues to esculate and is pervasive in patients under 18 years of age. As a matter of fact today we have children in our country with type 2 Diabetes which was uncommon 10-15 years ago in our country. It is imortant to consider why approximately 24% of the poplation have been diagnosed with Metabolic Syndrome. The syndrome of course in NOT a disease but a constellation of problems that both individually and collectively have been associated with cardiovascular risk and disease.
Research tells us that this syndrome is closely realted to lifestyle issues such as obesity and sedentary factors. Unfortunately our patients seem to have a disconnect between these serious risk factors and the development of cardiovascular disease. During 2015 DMGCME seminars will present sessions in which we will explore five components identified within the syndrome and discuss their connection with cardiovascular risk. These will include:
Elevated Glucose and Diabetes
Inflammation
Dyslipidemia
Hemodynamic Issues – Hypertension
Hemostatic Issues
Once defined and diagnosed the challenge of treatment is critical. Questions center around treatment of lifestyle issues with exercise, diet, and smoke cessation as well medications when necessary.
Together we will explore this syndrome and with the use of case study, will create treatment plans with which to combat the problem. Looking forward to seeing you there !!!!!