Masks are now required for all conferences that are attended in-person.
Daily Schedule for Pensacola Beach, FL CME Conference
Whether you practice full-time and strive to sharpen your skills, or you work occasionally and need to improve your knowledge base, there's something for everyone here! Perhaps you just want to stay current and pass your recertification exams. Plus, this exciting program allows participants to come early and/or stay over the weekend for a vacation. Discounted hotel rates apply! Schedule is preliminary.
Topics, times and presenters subject to change.
APNP Pharmacology Credit denoted by Rx
Product Theater (Non-CME) denoted by *
*Number of hours depends on your course selection. Rx denotes Pharmacology hours. Daily CME credits listed are the maximum number of credits available for that specific day.
Monday, September 14 – Early Registration 2:00 – 5:00 pm
Day One – Tuesday, September 15
Dermatology
Registration and Breakfast
It's Alive: Skin Infections (Rx=0.3)
Bugs, Bugs, Bugs! They are everywhere. Want to become an expert on infections and infestations from Tinea to Herpes to bed bugs and scabies then this systematic look at skin infections is the place to start. Clinical photographs will highlight skin infections you will see daily in your clinical practice and how to diagnoses these using cultures, KOH, and your clinical acumen!
Hair Today, Gone Tomorrow (Rx=0.2)
Hair and money, no one has enough of it! Hair loss complaints can be a last-minute, "Oh by the way" but if they are causing you to pull out your own hair this is right up your alley. We will review the basics: hair anatomy, the phases of hair growth and types of hair loss and then take a comprehensive look at the many types of scarring and non-scarring hair loss. Dissecting cellulitis of the scalp, alopecia areata, trichotillomania… you will have seen it all by the end of this jam-packed session.
The Itch That Rashes (Rx=0.5)
Are your patient's itchy rashes keeping you up at night? Atopic Dermatitis, nummular dermatitis, dyshidrosis, lichen simplex chronicus. These are itchy and bothersome chronic conditions can be identified and treated by every provider. Learn lifestyle modifications, treatments, and management for these common and troublesome skin rashes.
Is It Time to Reconsider Your Treatment Strategy in Your Patients With T2D? (Lunch & Learn Sponsored by Novo Nordisk, Inc.) or Lunch on Your Own
The Usual Suspects: Rosacea, Acne, Lichen Planus, Psoriasis, Contact Dermatitis (Rx=0.4)
Dermatology can be daunting. Let's get visual with lots of great clinical photographs and talk about common diagnoses that are high yield to equip you for your everyday skin complaints. Learn tips for diagnoses and treatment of Rosacea, Acne, Lichen Planus, Psoriasis, Contact Dermatitis and practical tips for how to solve all your patients' skin questions.
Dermatology Updates! Top Tips to Be in the Know (Rx=1)
Let's review clinically important changes in dermatology over the past year, including new medications, new guidelines, and new OTC treatments available. The 2018 American Joint Committee on Cancer cancer staging guidelines for melanoma staging has recently been updated. The National Comprehensive Cancer Network recommendations for sentinel lymph node biopsy were released in 2017. This lecture will also highlight the myriad of new biologic treatments for psoriasis as well as new topicals and injectables to treat atopic dermatitis, urticaria, and hidradenitis suppurativa. It will finish with a new prescription-strength OTC that will be beneficial for many patients to prevent photoaging.
Day Two – Wednesday, September 16
Orthopedics
Registration and Breakfast
Not Just Sprains: Foot and Ankle Pathologies You May Be Missing
Most clinicians are likely familiar with the evaluation and treatment of common conditions like plantar fasciitis, lateral ankle sprains, and Achilles tendinitis. But what about more obscure foot and ankle pathologies? This presentation will review less common musculoskeletal conditions of the foot and ankle such as Morton's neuroma, Lisfranc injuries, Achilles tendon rupture, and syndesmosis (high ankle) sprains. Often neglected principles for treating inflammation will also be covered.
Don't Shoulder the Burden: Demystifying Physical Exam of the Shoulder
Many clinicians are comfortable with the evaluation of musculoskeletal conditions of the hand, wrist, foot, or ankle. But for some reason, evaluation of shoulder pain is often more daunting. SLAP tears? Hawkins-Kennedy test? Bankart tears? O'Brien's test? This presentation will help you make sense of all the orthopedic acronyms and eponyms so that you can more confidently evaluate a patient with shoulder pain.
Keys to the Knee: Simplifying Evaluation of the Knee
Evaluation of the knee has changed and evolved over the years. Do you perform a Lachman's test or anterior drawer? Is McMurray's test still clinically useful? What is a Thessaly test? This presentation will discuss these special tests and more; while making sense of a musculoskeletal exam of the knee. Special attention will be directed towards acute and degenerative meniscus tears, and when referral to orthopedics is prudent.
Capture the Fracture: Upper and Lower Extremity Fracture Review
Are you confident in your ability to diagnose upper and lower extremity fractures? Can you accurately and succinctly describe these fractures as seen radiographically? Are you familiar with the conservative vs. surgical treatment options? This presentation will review the evaluation and treatment of common extremity fractures. Attendees will have the opportunity to view and practice describing fracture patterns.
Breaching the Standard of Care: Case Studies in Medical Malpractice
Medical malpractice is any act by a clinician during treatment of a patient that deviates from accepted norms of medical practice and causes injury to the patient. This presentation will review several real-life case study scenarios in orthopedics and emergency medicine. Compartment syndrome? Pulmonary embolus? Oh my! Avoid future pitfalls and potential malpractice claims by learning valuable lessons from prior mistakes.
Day Three – Thursday, September 17
Cardiology/Emergency Medicine
Registration and Breakfast
Advanced Cardiovascular Physical Exam
Everyone is familiar with basic techniques for performing a cardiovascular physical exam. This presentation will provide guidance on advanced physical exam techniques and how to integrate these techniques into practice. We will discuss how to perform specific maneuvers to elicit heart murmurs as well as explore physical exam findings that may be indicative of underlying pathology.
Practical Application of 2018 Lipid Guidelines (Rx=0.4)
Implementing clinical guidelines is standard practice in the delivery of care to patients with cardiovascular disease. Previous lipid guidelines focused on specific numeric targets for lowering total cholesterol and low density lipoproteins. During this presentation we will discuss how to utilize risk calculators and the updated guidelines to reduce risk of cardiovascular events and practical application of pharmacologic therapy for dyslipidemia.
Feeling Faint- Evaluation of Syncope and POTS (Rx=0.1)
Patients presenting with symptoms of "fainting or passing out" are clinically challenging. The diagnostic approach to evaluation of syncope is often costly and focuses on ruling out multiple etiologies before a definitive diagnosis can be achieved. This presentation will provide a focused approach to the evaluation and treatment of syncope and postural orthostatic tachycardia syndrome. Discussion will cover diagnostic approaches, pharmacologic and nonpharmacologic therapy.
Atrial Fibrillation Management (Rx=0.2)
Atrial fibrillation is the most common dysrhythmia in adults over age forty and is associated with increased morbidity and mortality related to thromboembolic events. As such it is imperative to have the knowledge and skills to manage this diagnosis across settings of care. During this presentation we will discuss rate and rhythm control, anticoagulation as well as left atrial appendage occlusion devices. We will use risk calculators to determine risk of thromboembolic events as well as bleeding events.
Acute and Chronic Heart Failure Management (Rx=0.1)
Heart failure is a clinical syndrome caused by cardiac dysfunction and ventricular remodeling. As a progressive disease which is associated with high mortality, the goal of therapy is to stabilize cardiac function in an effort to manage symptoms and improve quality of life. During the course of the disease process clinical symptoms can vary with both acute and chronic episodes. During this presentation we will discuss evidence-based guidelines for managing heart failure with reduced and preserved ejection fraction. We will analyze heart failure case scenarios during acute and chronic episodes.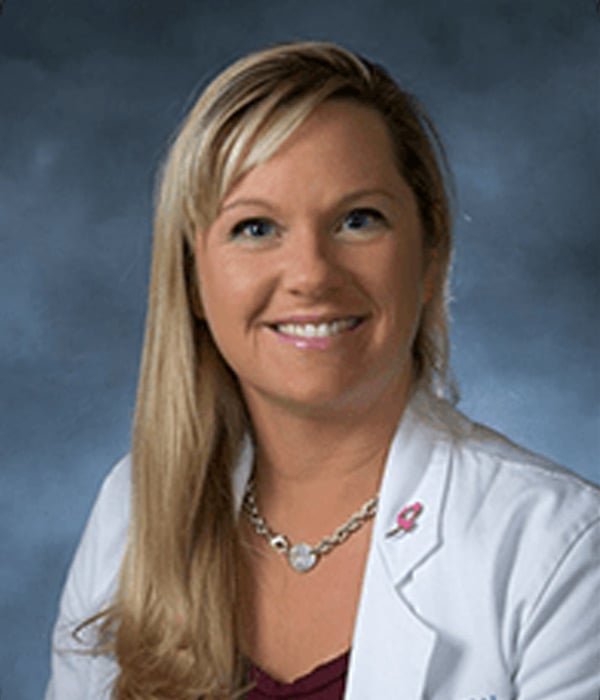 Optional Workshop: Conquering Cardiology: Mastering the EKG
Speaker
Jennifer Carlquist, PA-C, ER CAQ
Do you know how much to worry about the next EKG that comes across your desk? Do you feel overwhelmed by all the things we have to know but don't know where to start?
You may know how to pick up the big stuff like a STEMI, but do you know the 3 deadly things you can't miss when the EKG software says non-specific st t wave changes?
When you are doing sports physicals, do you know the two deadly things you can't miss on a Young person's EKG?
Do you know the 5 things you should always look for and document on any patient with palpitations? Do you know how to find an S1 q3 t3 and why this MATTERS?
Do you know what a Q wave is and when to worry about it? Do you know why the numbers on the top of the EKG matter, and how they can help you make the diagnosis of some lethal arrhythmias?
In this 2.5 hours hands-on course, we will cover all these things and more! We will discuss reciprocal changes and contiguous leads. You will get a chance to draw them on your sample EKG and make it into a cheat sheet you can use in the clinic. You will go hands-on in your workbook with 17 EKGs in class using pattern recognition to spot the high-risk findings. This hands-on approach helps you "put it all together" finally. If you feel overwhelmed by all the things we have to know but don't know where to start, this is a quick condensed course that only focuses on the high-risk findings you need to know to be a safe provider.
Join the thousands of people who have already joined this Course in the past and are feeling more comfortable reading EKGs.
Day Four – Friday, September 18
Women's Health
Registration and Breakfast
Maternal Morbidity and Mortality
It is almost unthinkable that in 2020, thousands of women still die giving birth, and it is not just a problem in under-resourced countries. Here in the United States, morbidity and mortality rates continue to be high with women of color carrying the greatest risk of an adverse pregnancy outcome. Some of the risk factors for maternal morbidity and mortality are modifiable, but many are not. This session will provide an overview of the epidemiologic data surrounding maternal morbidity and mortality in the US and globally, and will follow with a discussion about what conditions are preventable, modifiable risk factors, and strategies used to help prevent unnecessary deaths. Specific topics to be addressed include race/ethnicity, weight, diabetes, postpartum hemorrhage, and cardiovascular disease.
Preterm Labor (Rx=0.4)
One of the more frustrating areas of obstetrical practice is trying to stratify a patient's risk of delivering preterm. During this session, we will discuss the terminologies and definitions surrounding preterm labor, common physical examination findings, and diagnostics available to help diagnose and stratify risk for preterm delivery. A brief historical review will be provided that includes previously used criteria to diagnose preterm labor and medications to treat preterm labor. Also, we will talk about what is on the horizon in terms of research into the possible cause(s) of preterm labor as well as novel testing modalities to help accurately provide a diagnosis and prognosis for the gravid patient. Included in this part of the discussion will be the link between sleep, melatonin, and preterm labor; placental growth factor; and new research about the impact of the vaginal microbiome on preterm labor risk.
Ob/Gyn Emergencies (Rx=0.1)
While many of us work in outpatient settings and rarely encounter true obstetric or gynecologic emergencies, some of us may work in inpatient settings where these are all too common. This session will explore several different ob/gyn conditions that require rapid identification and management. We will discuss the evidence-based recommendations on the diagnosis and management of gynecologic conditions such as acute menorrhagia and ovarian torsion. We will also discuss the diagnosis and management of obstetric conditions including postpartum hemorrhage, amniotic fluid embolism, placental abruption, acute uterine inversion, and ruptured ectopic pregnancy. This presentation can be a review for those recertifying, working in emergency medicine, or simply with curiosity as to how to diagnose and manage these conditions.
Hypertensive Disorders in Pregnancy
Hypertensive disorders in pregnancy are directly responsible for almost 15% of all maternal deaths worldwide, and when we add in the indirect consequence of hypertensive disorders on postpartum hemorrhage, the statistic grows to almost 25%. Hypertensive disorders in pregnancy exist on a spectrum, from pre-gravid or chronic hypertension to eclampsia, with preeclampsia and HELLP syndrome in between. During this session, we will discuss the terminology and diagnostic criteria for each hypertensive disorder. There will also be a discussion on the risk factors associated with hypertension in pregnancy, including modifiable and non-modifiable risks. The session will conclude with a discussion about the consequences of undiagnosed or poorly managed hypertensive disorders as well as the evidence-based guidelines for appropriate treatment of each entity.
Menopause (Rx=0.3)
Humans are one of the only mammals on the planet that live beyond our reproductive potential. Moving through the transition can be difficult for some women, and often the messages we receive from our culture can be confusing and unhelpful. Once we move beyond the milestone of one year after the last normal menstrual period, we are left with the physical and emotional consequences of lack of estrogen and progesterone, including changes in cognition, bone density, and the urogenital tract. In this session, we will discuss the menopause transition and what happens to our hormones as we progress through these years. We will then discuss treatment strategies, including guidance from the North American Menopause Society and the American College of Obstetricians and Gynecologists regarding peri-menopause and post-menopause. The session will end with a brief exploration of what is on the horizon in terms of menopause management, including novel pharmacotherapeutic options and ovarian tissue transplantation.