Charles B. Dillehay, MBA, CAE, President
Passion for faith, for life, for family (lovely bride of 20 years + 3 amazing teenagers), and for my golden doodle.
Favorite foods: Asian (especially Thai) and Mexican (primarily because of the beverages poured in the salt rimmed glasses) 🙂
Favorite activity: The "hunt for the perfect trophy fish."  Preferably Marlin (catch and release, of course)
Especially proud of our Turn It Up foundation – created in honor of my 10th grade son Caleb, completely deaf in both ears, but through the miracle of cochlear implants, he leads a full and extremely productive life. Caleb is also musically talented and plays both percussion and keyboard. During high school football games, it's so inspiring to see him on the front row of the marching band. And, listening to him play the piano has brought many to tears of joy. Caleb is our superstar and hero, and it's our wish that others will be inspired by him too. With the support of our loyal conference attendees, we raised over $6,000 in 2016! 100% goes directly to fund scholarships for hearing impaired children to pursue their musical dreams, such as piano lessons, band and orchestra instruments, and more.
Carol Paul, Senior Director

Agent 007 – Licensed to execute and get the job done from start to finish. Carol is responsible for overseeing the support staff that coordinates memberships, conference registrations, exhibits and sponsorships, marketing and conference logistics.
Passion: Faith and Family – Married for over 28 yrs to Jeffrey Paul
Greatest Accomplishment – My children – Janae and Ariel Paul
Favorite foods: Jamaican food
Favorite activity: Traveling and being with family and friends to any Island, Dancing
Favorite quotes: Blessed are those who hear the word of God and keep it! Luke 11:28
Blessed is the man that endureth temptation: for when he is tried, he shall receive the crown of life, which the Lord hath promised to them that love him. James 1:12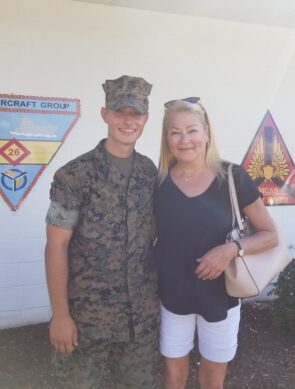 Lynne Awtry, Conference Coordinator

Agent 007's Assistant – I do it all!
Passion:  Great Family, Friends and Relatives
Greatest Accomplishment:  My son, Austin J. Coley, a Lance Corporal Marine – USMC
Favorite Foods:  Anything that goes with Chardonnay!  🙂
Favorite Activity:  Swimming, Boating, Cookouts.  Going to the Beach.
Favorite Quote:  "You only live once, but if you do it right, once is enough".  Mae West
Natasha Edwards, Marketing & Special Projects Manager

Caffeinated Creative –  Natasha provides primary marketing support, as well as assists with conference coordination and special projects. Her enthusiastic good mornings get mixed reviews in the office.
Favorite food: Bibimbap, coffee, or Reformation Cadence
Favorite activities: Live music, visiting breweries, hiking, and living room dance parties with her niece
Favorite quote: Colossians 3:12-17