Fall is the perfect time to increase outdoor activity with exercise, yard work, and other weekend warrior activities. Increased physical activity has a multitude of health benefits, but a rapid increase in activity progression can also lead to injury. 
Clinicians frequently encounter more chief complaints of musculoskeletal pain and injury in the warm seasons. Often these issues resolve with conservative treatment, but it is also important to consider diagnostic testing depending on the patient presentation.
Let's review a recent case study from my clinic as an example. A 68-year-old female who is a long-term patient of mine scheduled an appointment for shoulder pain. She has a prior history of bilateral thumb osteoarthritis, intermittent shoulder bursitis, and cervical spine degenerative changes. However, her most recent episode of joint pain was more generalized and severe. She reported the following areas of pain: bilateral biceps tendons, generalized shoulder area, and hips. The pain was quite severe in the morning, and she was having difficulty getting out of bed to perform morning activities of daily living. This was a significant change in her baseline function, as she is extremely active with work as a large animal vet and farm owner.
For the patient's prior episodes of shoulder pain, she responded well to the occasional cortisone injection. Prior to my recent consultation, she scheduled bilateral anterior shoulder injections (under ultrasound guidance) for pain relief. When I saw her the next week, she was feeling much better. Due to the more generalized nature of her pain and no prior history of hip pain, I obtained laboratory tests (ESR, CRP, RF, ANA). She had very recently seen her primary care provider with normal complete blood count, metabolic panel, and thyroid lab tests.
Lab results revealed elevated CRP, with all other labs in normal limits. Based on her history and classification criteria (American College of Rheumatology), her clinical presentation was consistent with polymyalgia rheumatica. She has responded very well to an initial week of oral prednisone (12.5-20mg per day), and she is being referred to rheumatology for definitive diagnosis and long-term treatment. The average course of corticosteroid use for polymyalgia rheumatica is 1-2 years (lowest effective dose), therefore she will need to be monitored for osteoporosis and other adverse side effects of corticosteroid use. NSAIDs are not recommended for this condition, and patients should be educated in bone protective measures of calcium and vitamin D. The patient was pleased to have a probable diagnosis and improved function after responding well to medication. She breeds sheep on her farm, and spring is a busy time for her!
This is an excellent example of a patient with a history of osteoarthritis who developed a systemic inflammatory condition. While osteoarthritis is the most common form of arthritis, a thorough history and exam should be performed to assess for secondary causes of joint pain.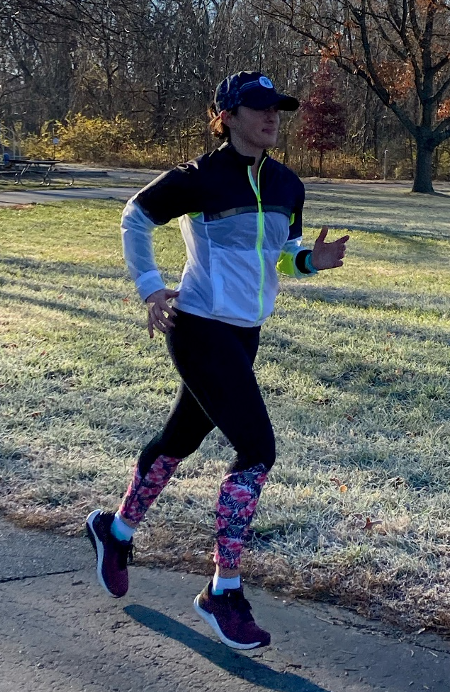 Resources:
American College of Rheumatology. www.rheumatology.org
Buttaro, T. M. (Ed.). (2017). Primary care: A collaborative practice (Edition 5). Elsevier.
For patients with all forms of arthritis, self-management techniques are integral to function and quality of life. Here are some helpful resources you can use with your patients!
Self-management for Arthritis:
Exercise and Arthritis:
See Laurel Short, DNP, FNP-C speak at a Skin, Bones, Hearts & Private Parts 2021 CME Conference in Virginia Beach, San Antonio, Pensacola Beach, or Atlanta.