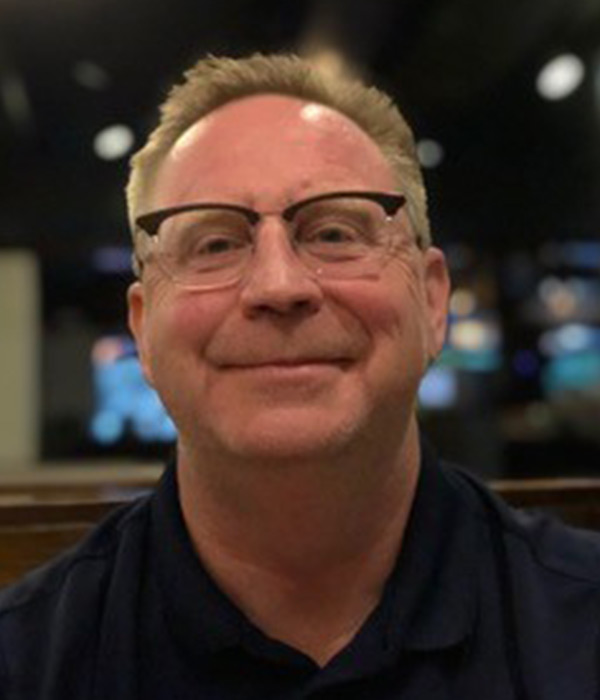 Tom Gocke, DMSc, PA-C
President & Co-Founder
Orthopaedic Educational Services, Inc.
Department of Orthopaedic Surgery
WVUMedicine
Diabetes mellitus is one of the most common medical conditions that affect the overall health of the world's population. The American Diabetes Association (ADA) endorses monitoring glycated hemoglobin (HbA1c) as the standard by which glycemic control is evaluated. An HbA1c of 5% is the established benchmark for well-controlled diabetes. HbA1c levels above 7- 8% are considered an indication of poor glycemic control.1-3 Improving glycemic control will minimize adverse outcomes for those patients considering Total Joint Arthroplasty (TJA). However, HbA1c may take up to 3 months to reflect a response to treatment of new-onset diabetes or poorly controlled blood-sugar levels through treatment interventions in those currently being treated for diabetes.1
Fructosamine reflects glycated serum proteins (albumin) levels, providing a snapshot of the patients' glucose levels over a time frame of 2-3 weeks. Providers can predict the level of glycemic control better and assess the effects of treatment compared to HbA1c. Short-term glucose levels can impact the inflammatory process, negatively affect reactions to stress, and reduce the body's host defense mechanisms.1 Shohat (2018) looked at adverse outcomes of patients undergoing total joint arthroplasty with increased glucose variability in the postoperative course. His research demonstrated that fluctuations in blood sugar have a more significant impact on adverse outcomes when compared to patients with consistent hyperglycemia.2-3
A recent prospective multi-institutional study looked at the role of Fructosamine in predicting early complications following TKA and determining the threshold level of Fructosamine to predicting postoperative adverse effects in diabetic and non-diabetic patients. This study found that patients with Fructosamine levels >293 μmol/l were at significantly higher risk of prosthetic joint infection (PJI), re-admission, and re-operation than those with Fructosamine levels below this threshold and in those with elevated HbA1c.1 Comparing patients with a Fructosamine threshold below <292 μmol/l to those above the threshold Fructosamine levels, the adverse outcomes in the high Fructosamine group remained significant when controlling for potential confounders using multiple regression analysis. These confounders included operative time, length of stay, body-mass-index (BMI), comorbidities, and ASA. When comparing Fructosamine to HbA1c as a predictor of adverse outcomes, HbA1c failed to show a statistically significant association with early adverse effects in those patients undergoing Total Knee Arthroplasty (TKA).1
Despite the utility of HbA1c in diagnosing and monitoring diabetes mellitus, its use in the preoperative period is questionable. Studies have shown HbA1c to be a poor marker for predicting postoperative complications following TJA.1-3 Giori et al. examined TJA patients who postponed surgeries due to poor glycemic control (HbA1c>7%). They found that 41% of patients studied were not able to attain an HbA1c<7%, and those able to reach HbA1c <7% (59%) the meantime to achieve this goal was eight months. It resulted in patients having surgery postponed while waiting to get an HbA1c <7%.4 Evidence indicates that fluctuations in glycemic control in the perioperative period are more predictive of postoperative risk for adverse outcomes than chronically elevated glucose levels. Fructosamine examines glycemic control over a 2-3week period thus, providing a more realistic assessment of postoperative complications in the TJA patients.1
Fructosamine appears to be a valid predictor of postoperative complications in the TKA patient population. It can more accurately predict glycemic control, advertise events, and provides a more accurate response to treatment when compared to HbA1c.
References
Shohat N, Tarabicht M, Tan TL, et al., Fructosamine is a better glycemic marker compared with glycated haemagolbin (HbA1c) in predicting adverse outcomes following total knee arthroplasty, Bone Joint J 2019;101-B (7 supple C):3-9
Shohat N, Restrepo C, Allierezaie A, et al., Increased postoperative glucose variability is associated with adverse outcomes following total joint arthroplasty, J Bone Joint Surgery (Am) 2018;100-A:1110-1117
Shohat N, Foltz C, Allierezaie A, et al., Increased postoperative glucose variability is associated with adverse outcomes following orthopaedic surgery, J Bone Joint Surgery (Am) 2018;100-B:1125-1132.
Giori NJ, Ellerbe LS, Bowe T, et al., Many diabetic total joint arthroplasty candidates are unable to achieve a preoperative hemoglobin A1c goal of 7% or less. J Bone Joint Surgery (Am) 2104;96-A:500-504
REFERENCES
1. Patel DB, Emmanuel NB, Stevanovic MV, et al, Hand Infections: Anatomy, Types and Spread of Infection, Imaging Findings, and Treatment Options, RadioGraphics 2014;34(7):1968-1986
2. Bilolikar VK, Seigerman DA, Ilyas AM, Diagnosis and Management of Common Hand Infections, JBJS Reviews 2020;8(4): E0188
3. Rerucha CM, Ewing JT, Oppenlander KE, Cowan WC, Acute Hand Infections, Am Fam Physician 2019;99(4):228-236
4. Rabarin F, Jeudy J, Cesari B, et al, Acute finger-tip infection: Management and Treatment, Orthopaedic & Traumatology & Research, 2017;103:933-936
5. Nardi NM, Schaefer TJ. Felon. [Updated 2018 Dec 19]. In: StatPearls [Internet]. Treasure Island (FL): StatPearls Publishing; 2019, accessed November 21, 2019
6. Koshy JC, Bell B. Hand Infections. J Hand Surg Am. 2019 Jan;44(1):46-54
See Tom Gocke, DMSc, ATC, PA-C, DFAAPA speak at a 2021 Skin, Bones, Hearts & Private Parts CME Conference in Destin, Myrtle Beach, Pensacola Beach , Orlando, or Las Vegas.
In-person, Live Stream, or On-demand