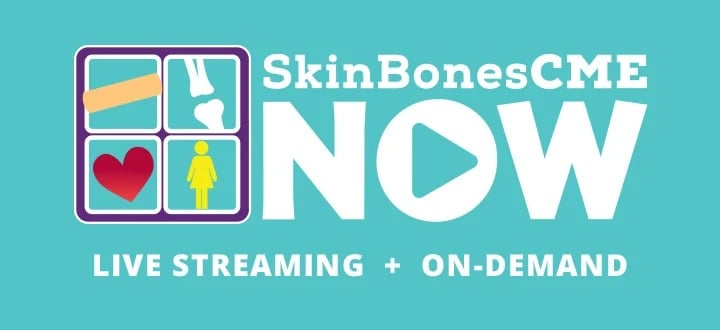 Are you wondering if it's safe to attend in-person events in 2021? That's a great question.
In 2020, our veteran event team successfully navigated unchartered territories and actually hosted six live, in-person events. From east coast to west coast, we educated hundreds of clinicians safely by social distancing, requiring face masks, and a host of other safety protocols. Our guests provided very positive feedback and were truly thankful for our dedication to keeping them safe.
With the continuing rollout of vaccines among other new developments in 2021, what won't change is our on-going commitment to the safety to our guests.
In 2021, we'll be hosting nine live events all across the U.S, including new destinations of Chicago and Atlanta. With our brand new options, you can join us in-person at the exciting vacation destination of your choice, or stay home and enjoy our terrific education via live streaming or on-demand.
A fresh slate of the nation's top presenters will keep you entertained, educated, engaged, and energized. In addition to our namesake topics of Derm, Ortho, Cardio, and Women's Health, we're offering new tracks in Pharmacology, Pain Management, Infectious Diseases, Diabetes, Pediatrics, GI, Respiratory, and more.
So, join us safely in 2021 and discover why 96% of our guests say they'd recommend our events to friends and colleagues. If you have any questions regarding the safety measures we are taking for our 2021 CME events, please contact us at [email protected]. We look forward to seeing you soon!
Chuck Dillehay, MBA, CAE
Creator
Skin, Bones, Hearts & Private Parts
2021 Event Safety Protocols
Face masks encouraged for unvaccinated individuals
Social distancing within the conference room
Hand sanitizer stations throughout area
Safe handling of food and beverage at event venue
Guests not entering conference area who feel ill
Meeting amenities disinfected before and after each use
Increased public area attendants and sanitation
Frequent cleaning of all high touch areas such as elevators, front desk and restrooms